Louisa & Phillip's Burnham Grove Wedding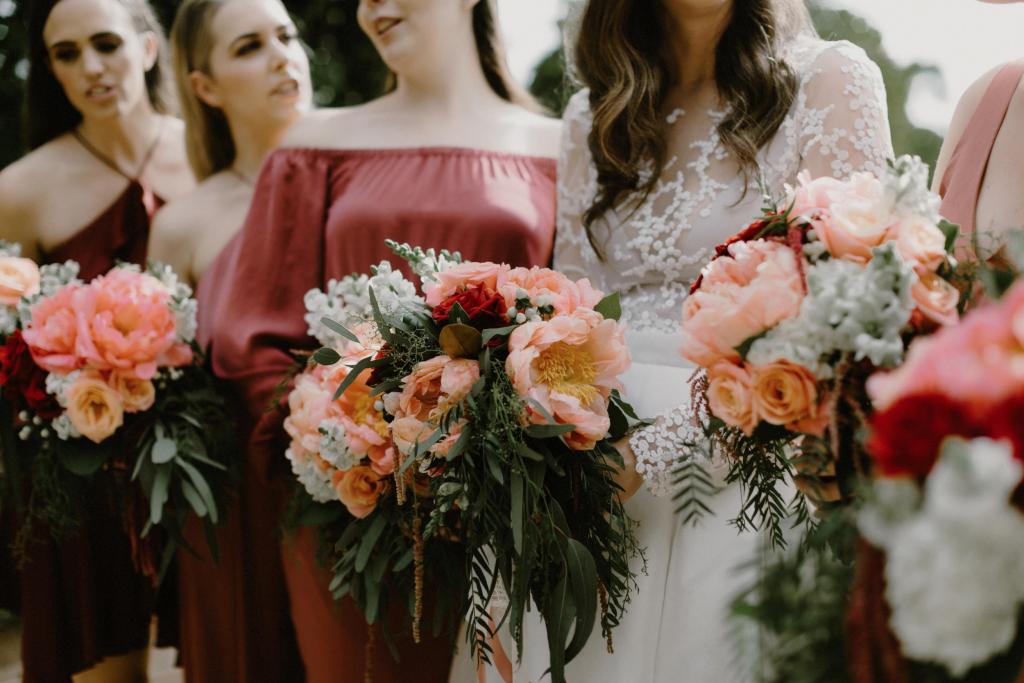 Louisa and Phillip's Burnham Grove Estate wedding is the epitome of modern romance. Drawing inspiration from the stunning gardens and farmland on this beautiful heritage listed property, these two paired florals in rich tones of burgundy and peach back with fresh pops of eucalyptus in green and white. Magnificent Australia landscape, breathtaking modern florals, Louisa's backless sequin gown and personalised DIY touches in gold makes this wedding one not to miss!
On the proposal
Louisa described Phil as an 'old school romantic' and so she knew that a proposal from him would be something sentimental. Phil did not disappoint taking Louisa back to the first place they had sat together, a gorgeous old tree in Jubillee Park. He had covered it with fairy lights creating a magical scene for him to ask the love of his life for her hand.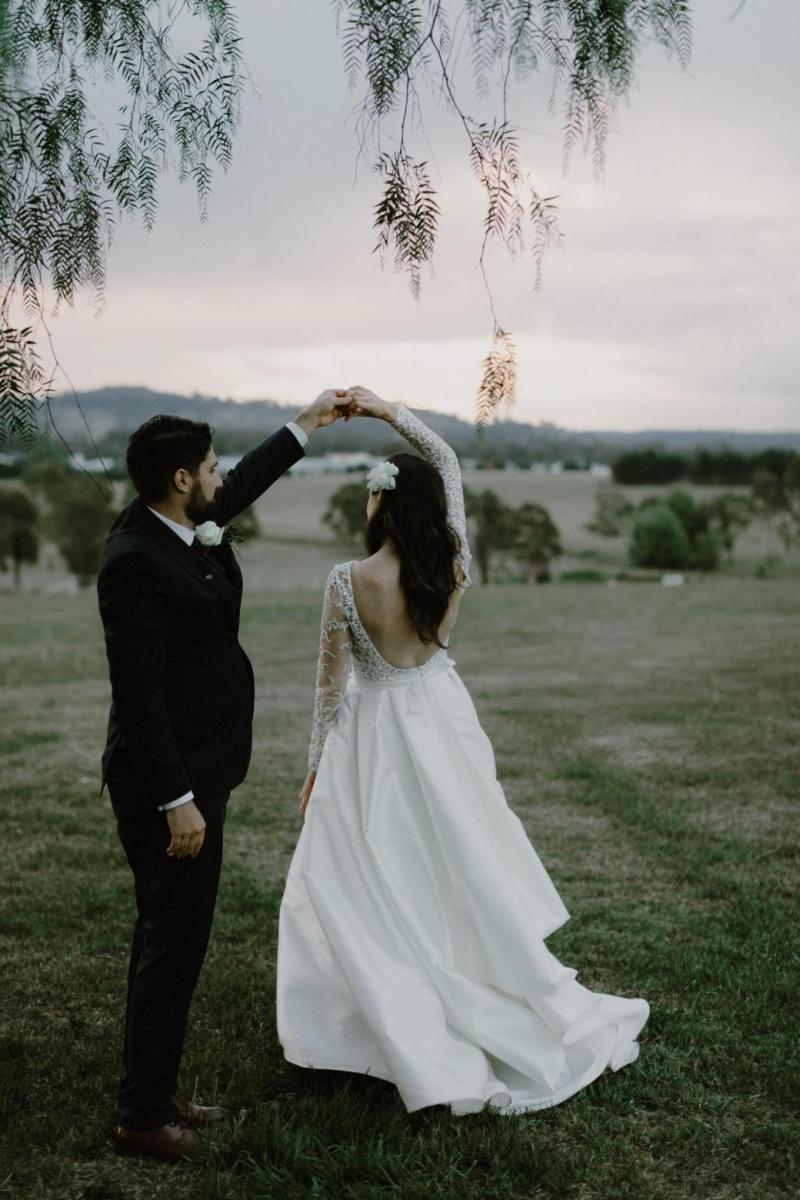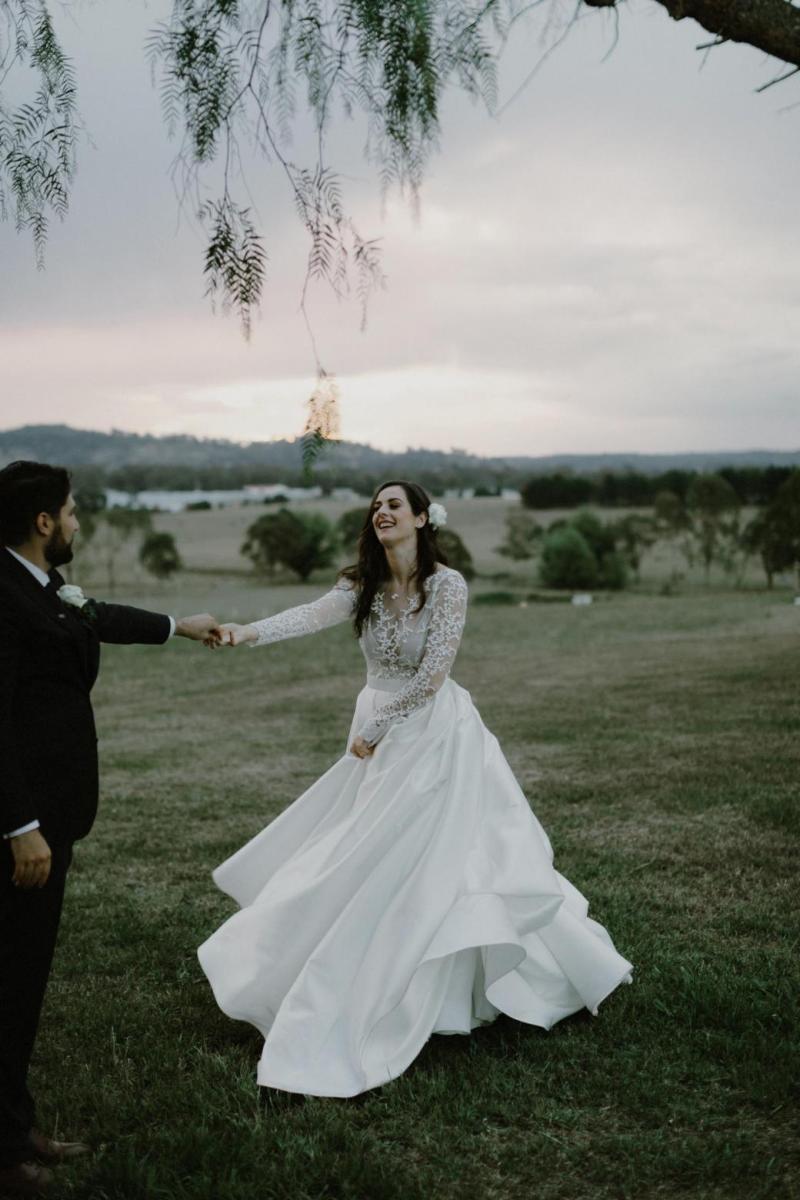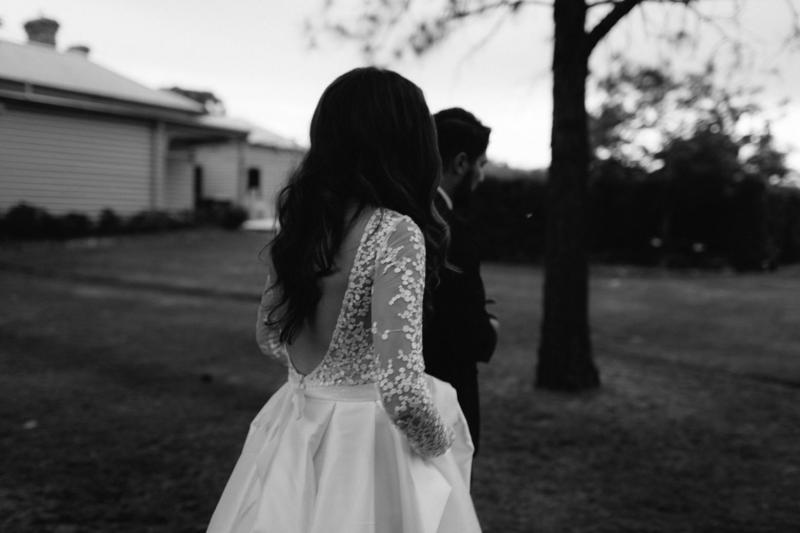 On the venue
Louisa and Phil fell in love with the magnificent gardens at Burnham Grove Estate and planned the rest of the wedding around hosing the reception here. With the venue chosen these two lovebirds set about googling churches that were within a 20km radius of the reception. The wanted to get married in a church as it reflects their beliefs but did not want their guests traveling too far between the ceremony and reception. They described  St Johns Church in Camden as 'beautiful both inside and out' and so knew it was 'the one'.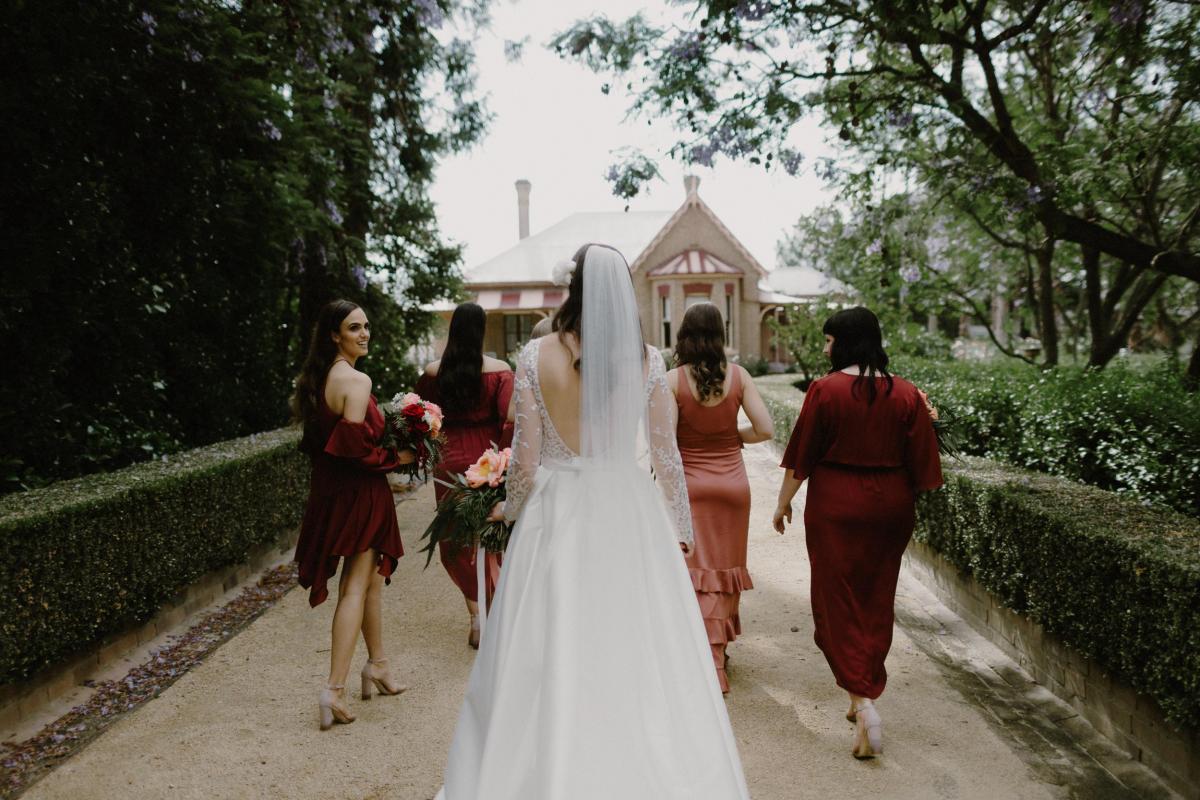 All the styling details
A fun relaxed vibe and a day that reflected the beautiful location they were in was more important than a 'theme' to these two. Drawing inspiration from Pinterest and Instagram, they did much of the styling themselves!
After spending months looking for the right mirror for the seating chart and frames for the welcome and bar signs, they found the perfect gold antique mirror from Ashdown and Bee and bought some frames off gumtree a week before the wedding. Two of their bridesmaids had amazing calligraphy skills and spent hours making the stunning signage. Phil and his dad also built and painted the blackboard they had in the marquee for people to take polaroid photos in front of.
Louisa along with Phil's mum and Auntie made all the wedding favours from scratch. 120 individual white chocolate and freeze-dried strawberry rocky road pieces! 'It took forever but everyone loved it!'.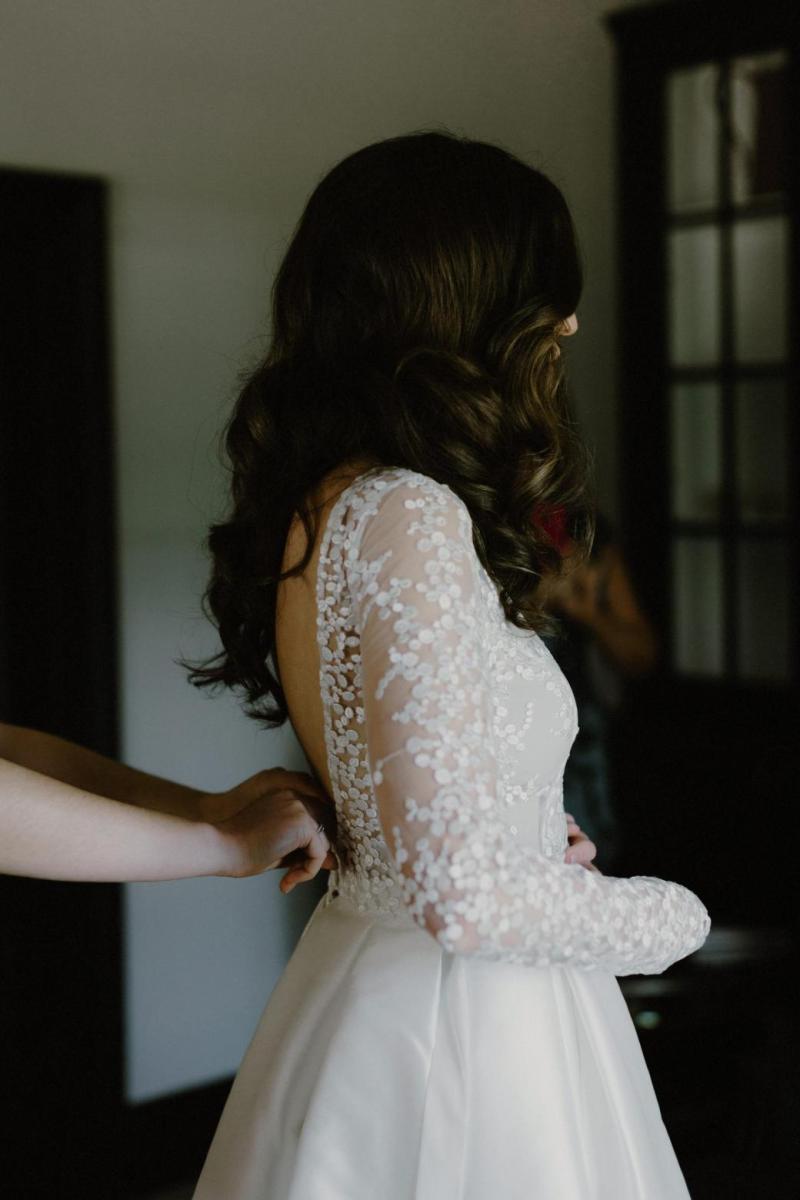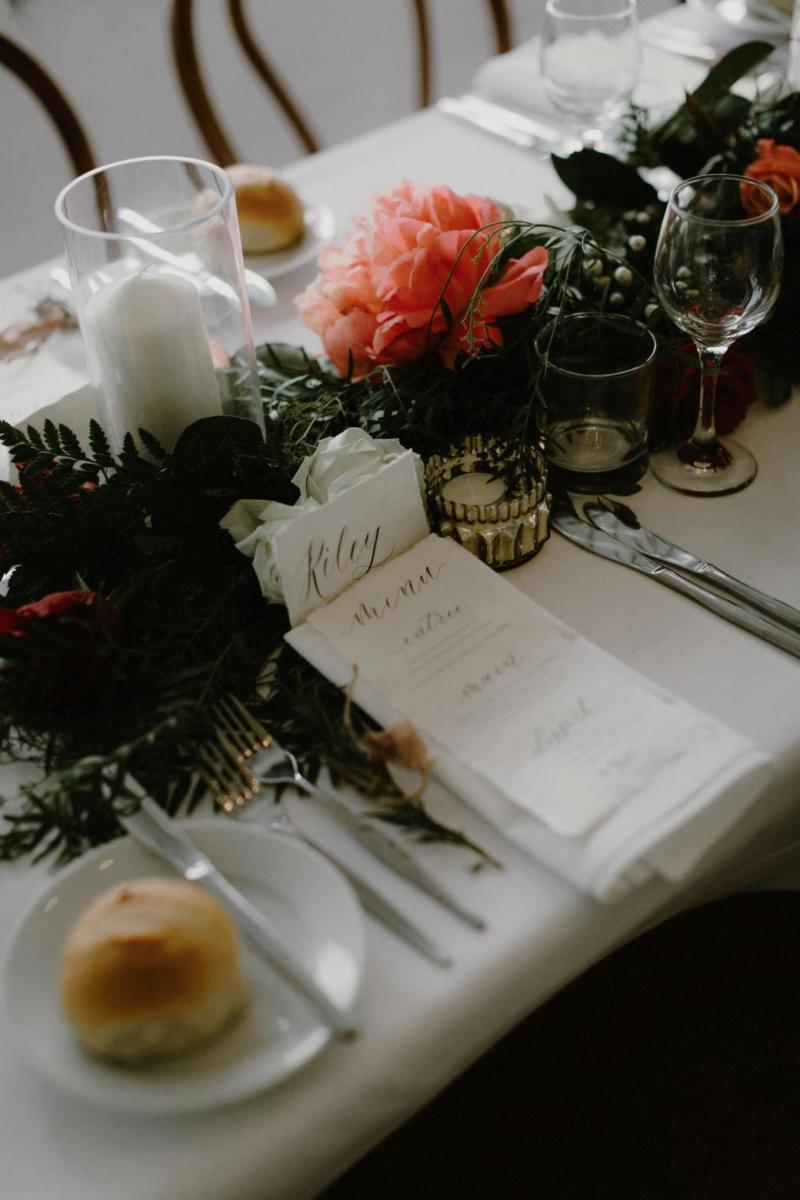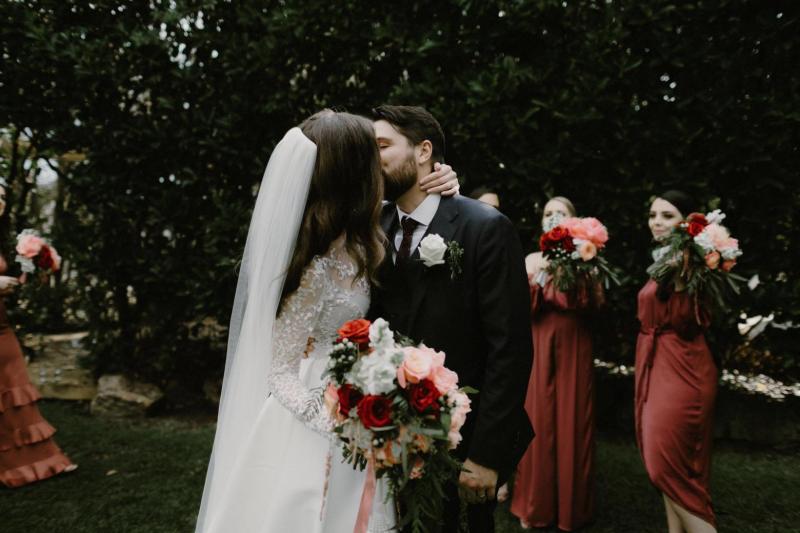 The Dress
Louisa wore the 'Pascale/Melanie' combination from the BESPOKE collection from our Alexandria boutique in Sydney.
"I had seen KAREN WILLIS HOLMES gowns on Instagram and there was once specific gown that caught my eye. I ended up trying that one on first but falling in love with this one instead. I loved the sleeves and the illusion mesh. I always wanted something with sleeves, that was very classic but not old-fashioned. I can't lie I also loved the pockets in my skirt! Everyone thought it was the coolest detail and I could hide my tissues in them!"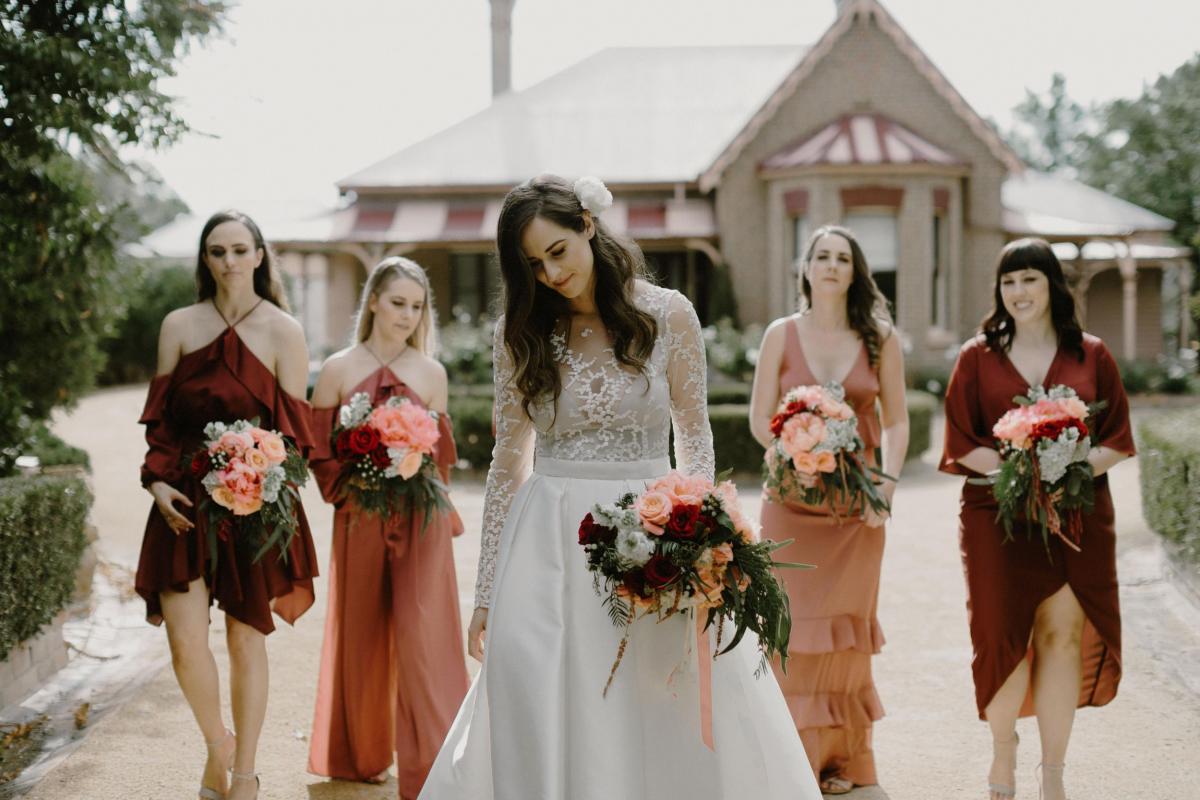 Accessorising
Louisa wore a nude suede sandal from Billini a white peony in her hair and diamond stud earrings that she borrowed from her mum. She paired her gown back with a bespoke length single tier KAREN WILLIS HOLMES veil that finished her look perfectly.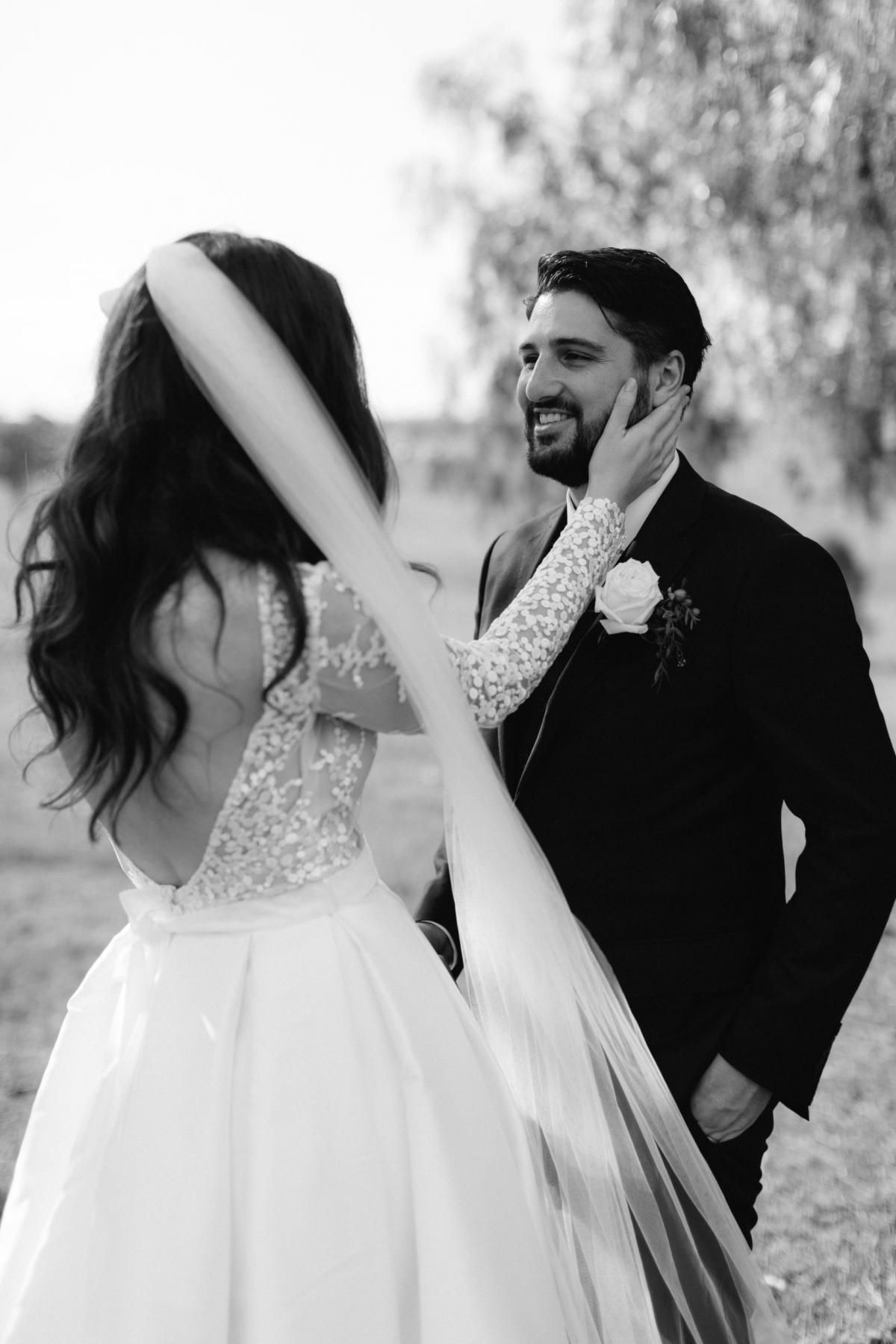 Advice
"Don't stress the small stuff and don't second guess yourself. Chances are the first option is the best option!"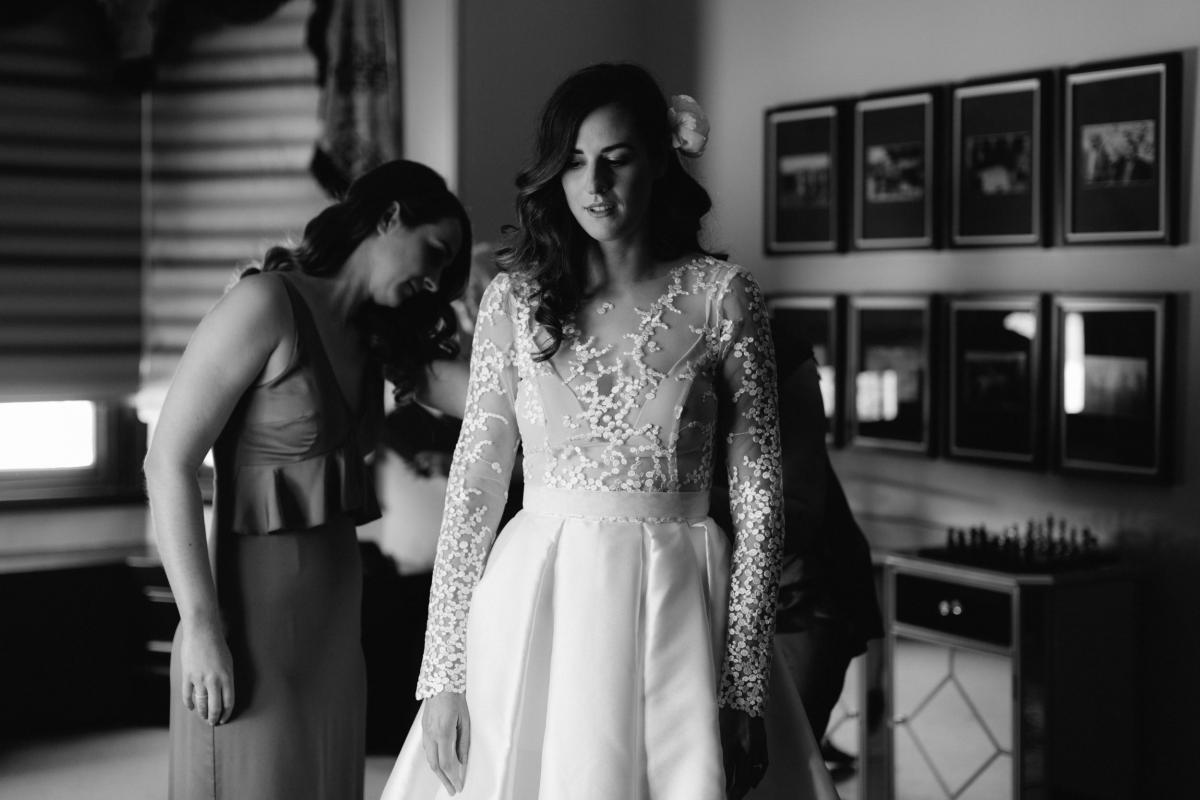 Gown hunting tips
"Listen to your heart, I didn't feel any emotion at all until I tried my dress on. I thought there was something wrong me but I just needed the right dress and the tears started flowing."