Linny & Yen's Stunning Sydney Harbour Wedding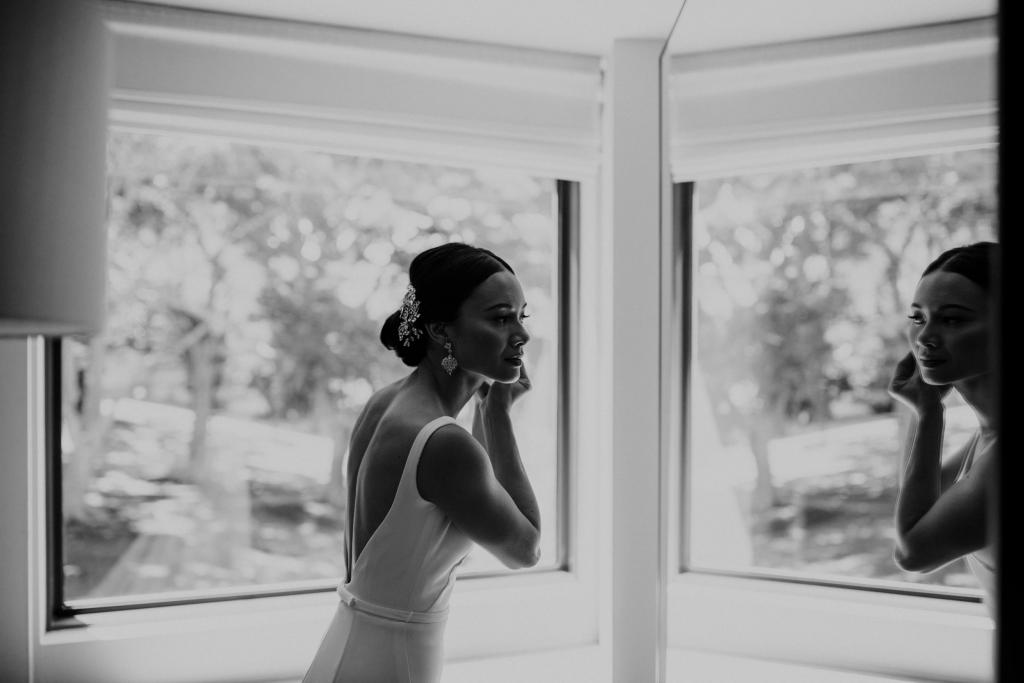 Sydney locals Linny and Yen's stunning harbour wedding is the essence of modern Sydney elegance. Choosing the stunning Seadeck for their reception gave their guests 360° views of the harbour, impeccable 5-star service and a night of luxe cruising. With this stunning space designed by award-winning Alex Zabotto-Bentley as their backdrop, this couple added very little to create an evening inspired by Hollywood's Golden Age and the elegance of vintage cruising.
On the proposal
Honouring Linny's Cambodian heritage, Yen's proposed inside the breathtaking Ta Prohm temple at Angkor, Siem Reap.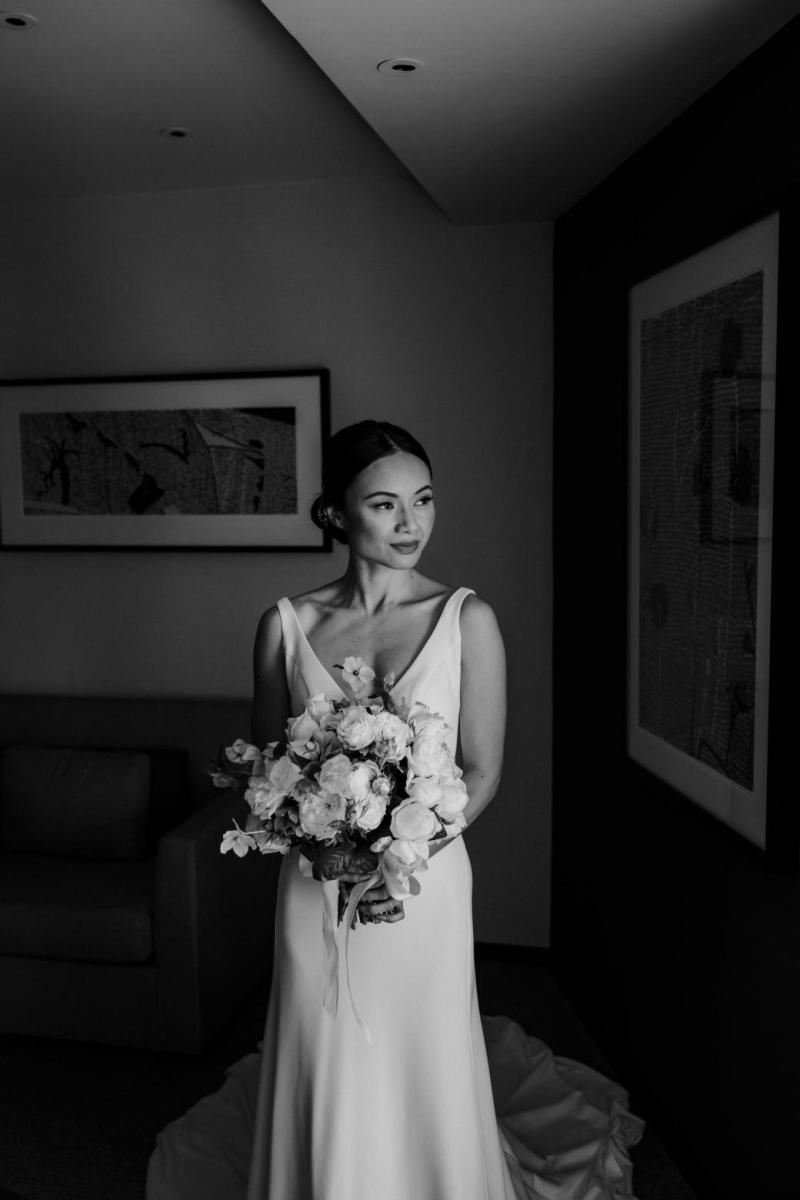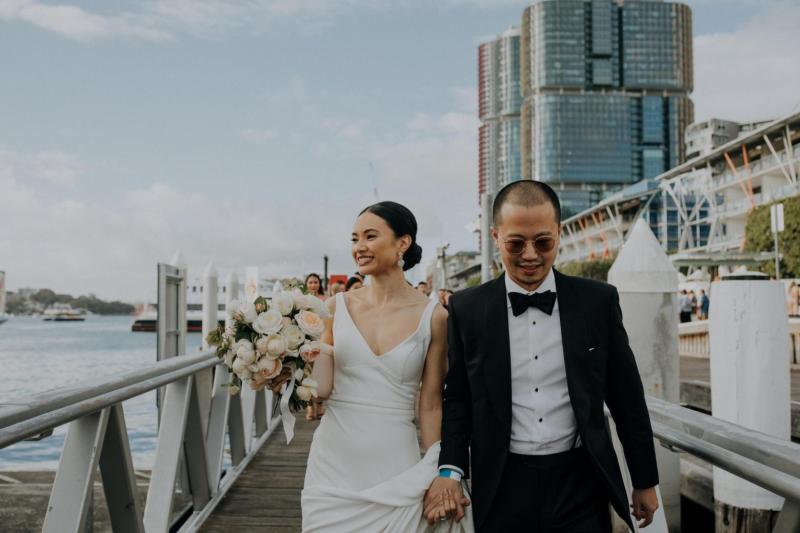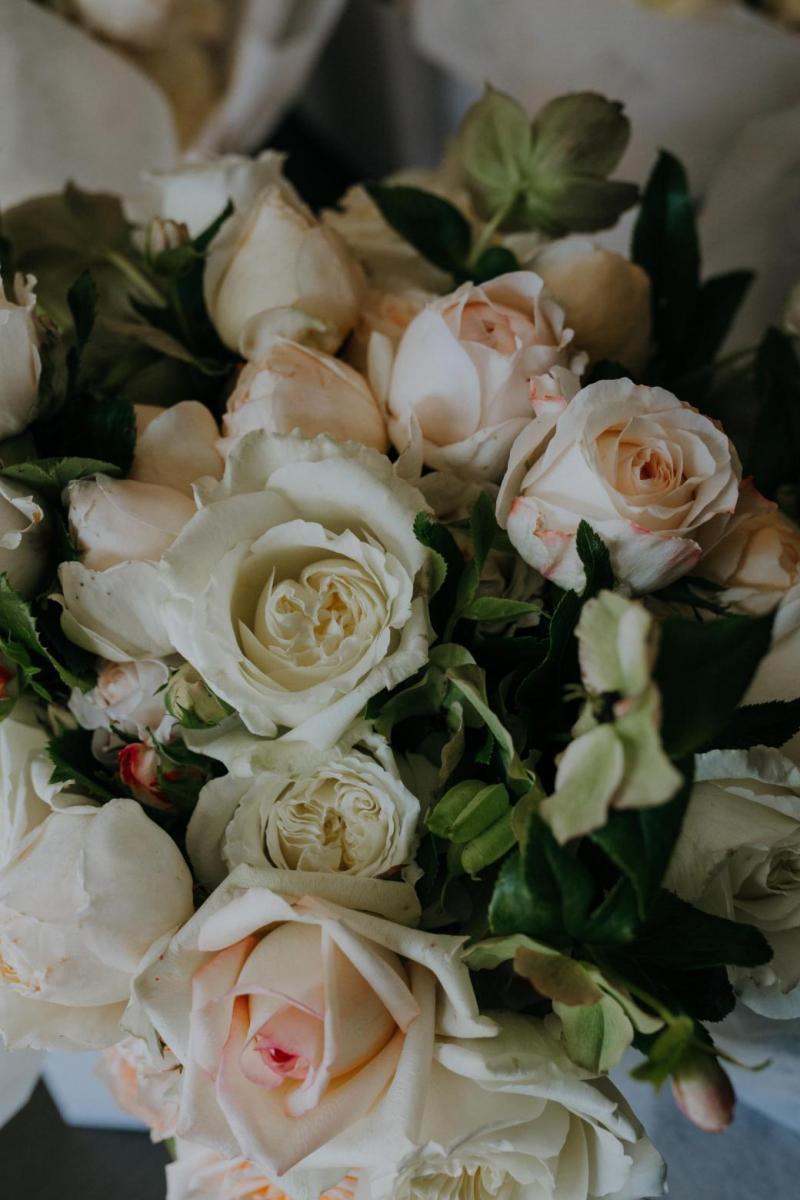 On the venue
Linny and Yen had their second date at the picturesque Blues Point Reserve in North Sydney and so it made sense to have their Ceremony here. With their ceremony location set, they started looking for a Sydney reception venue that had a 'wow factor'. It wasn't until they found The Seadeck and thought about having their celebration on the water that they knew they had found the location the dreamed of. "As soon as we stepped on board we just knew we had to have our reception on the harbour. It was a very high risk, being an open-air boat and not having a plan B for wet weather, but boarding the Seadeck and hearing the fog horn sound as we departed from the harbour made it well worth it."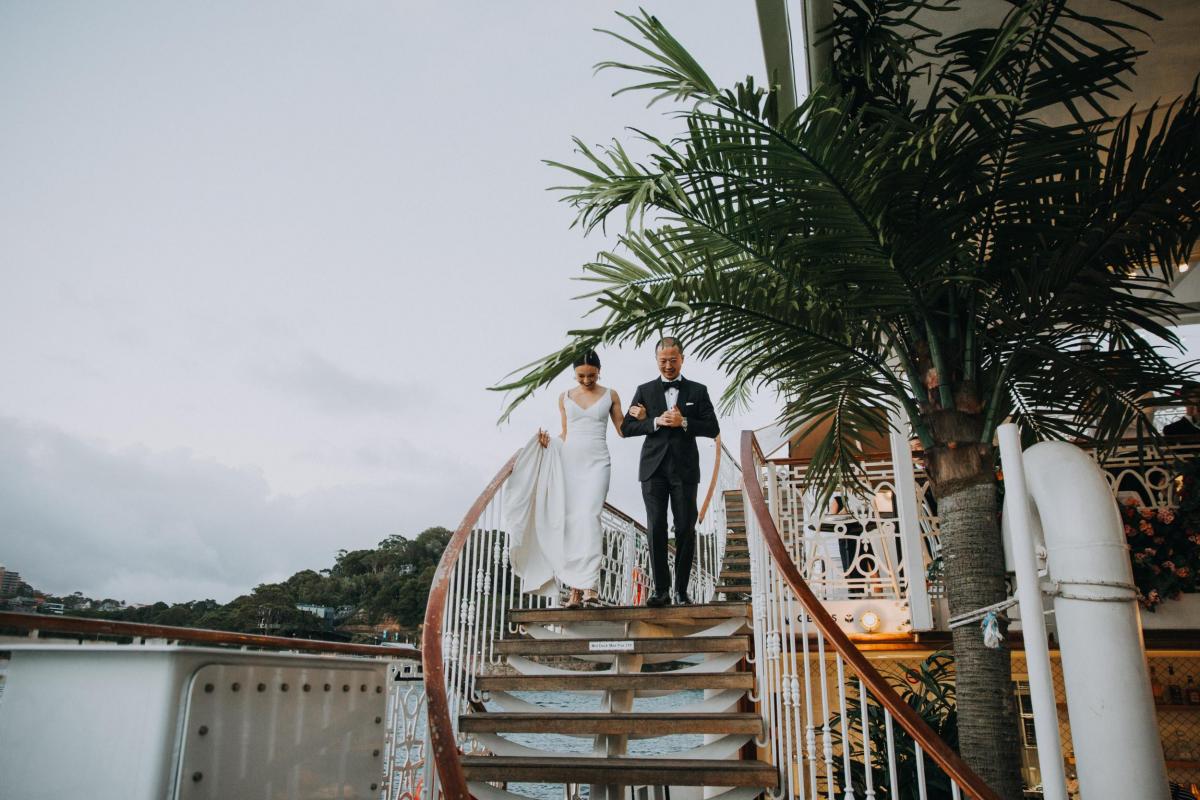 All the styling details
Trying not to take away from the views of the harbour, they chose to keep the styling as minimal as possible, so everything from the flowers to table arrangements was clean and fresh. Neutral, soft blush tones for the bouquets and arbour and tropical greenery for the table arrangements. "The Seadeck is such a beautiful venue and so did not need much styling."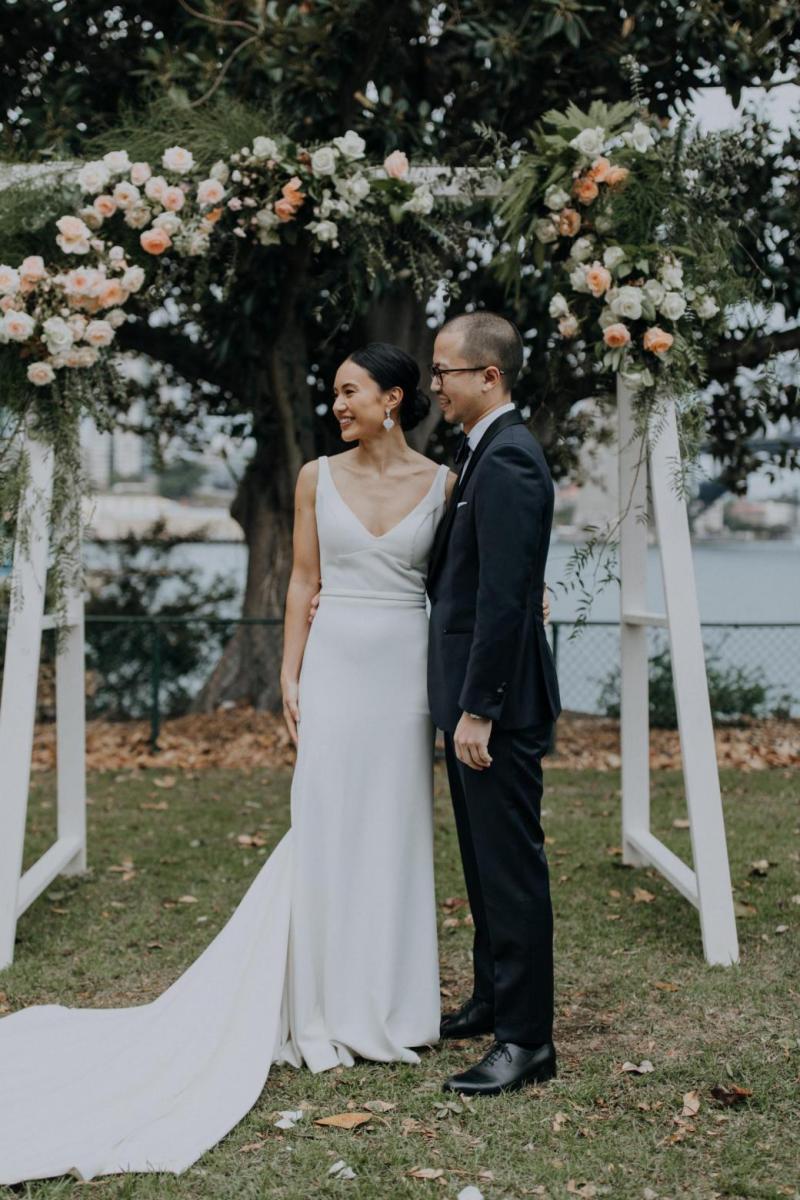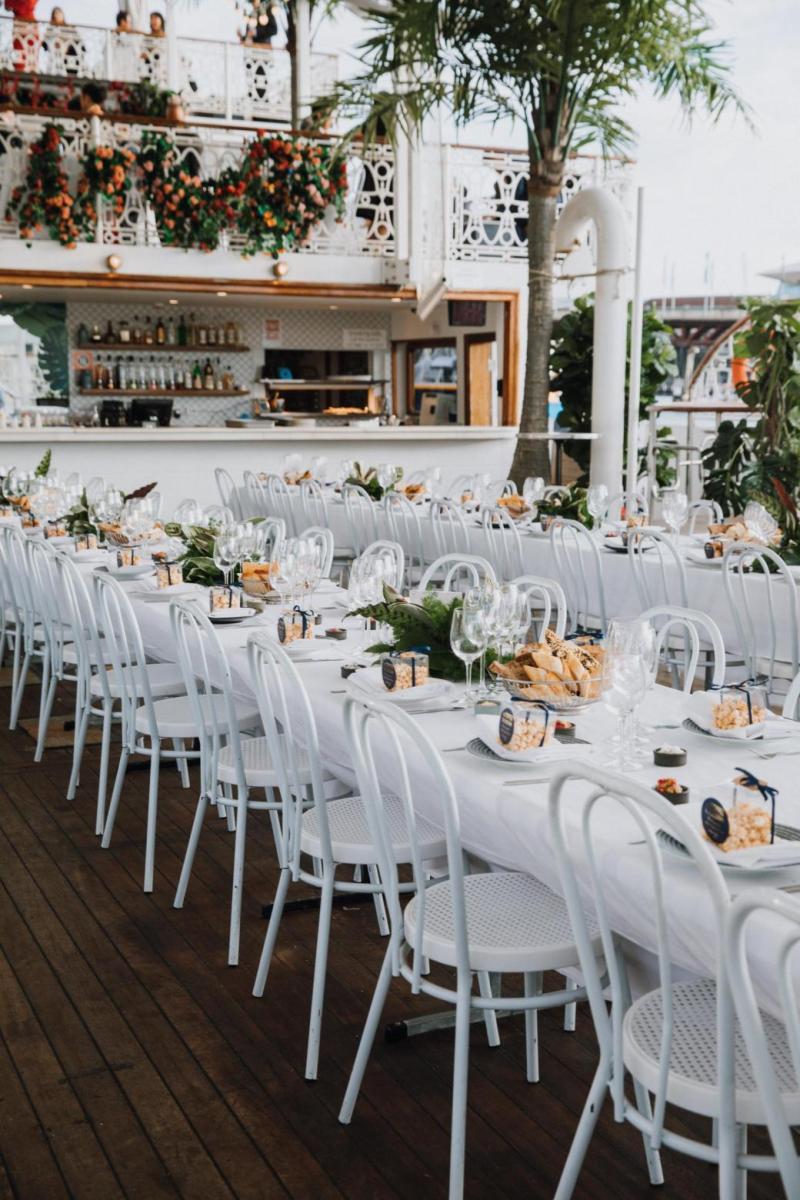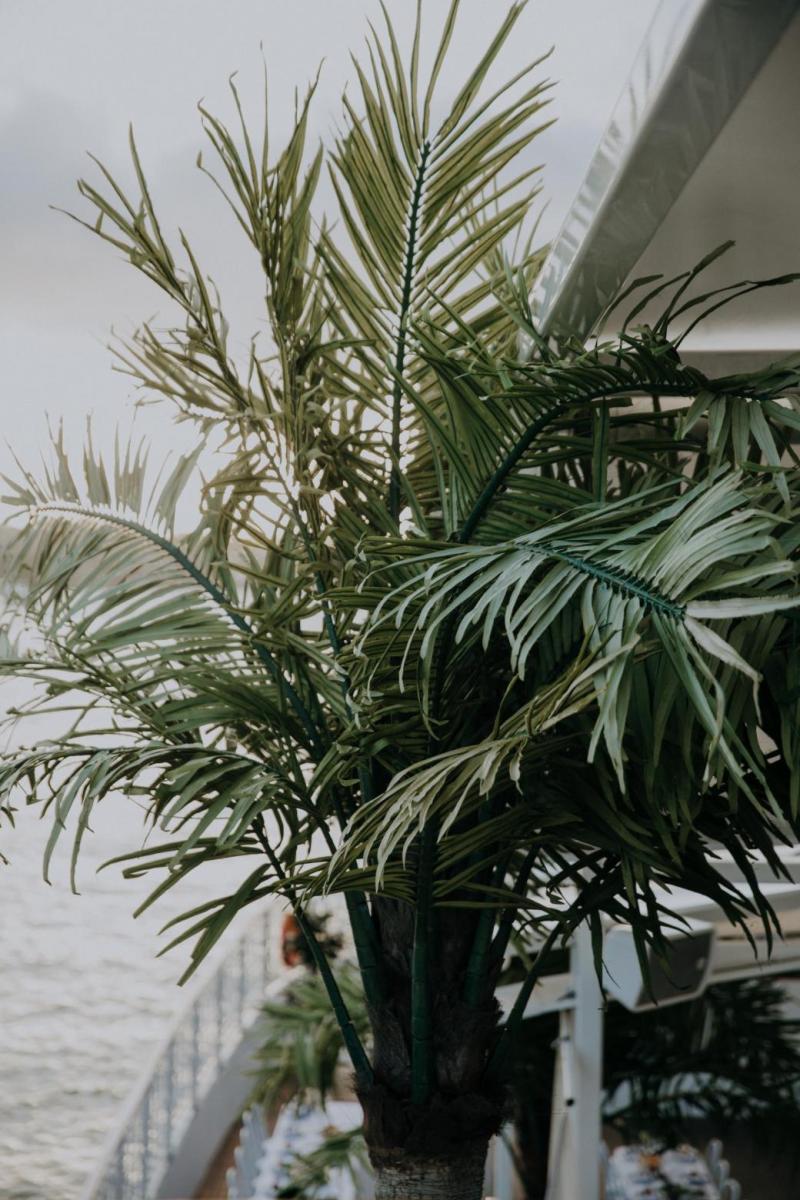 The Dress
Linny wore a sleeveless version of our WILD HEARTS 'Aubrey' dress that she purchased from David Jones Bridal in the Sydney CBD. "I have seen a lot of KAREN WILLIS HOLMES on social media and I loved the simple and classic gowns."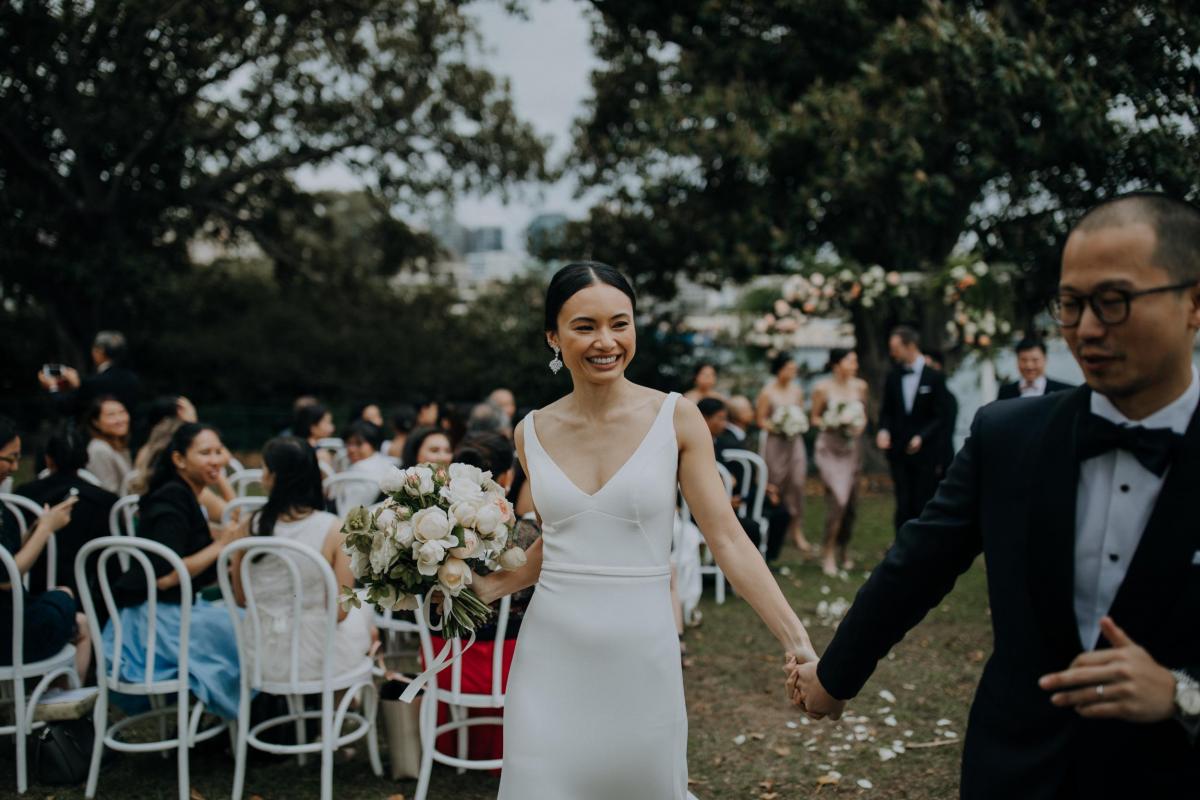 Accessorising
Linny finished her look with a stunning headpiece and earrings from Jeanette Maree.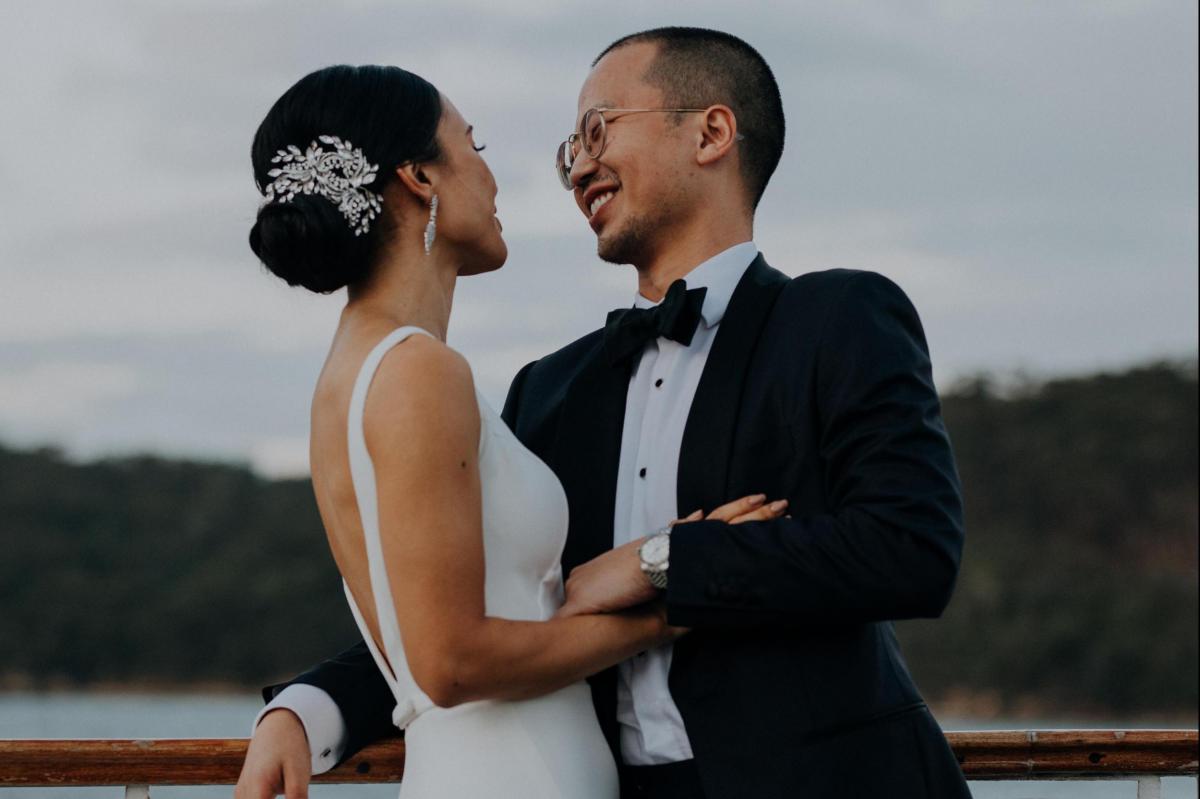 Advice
"Don't try and please your guests, make decisions that work for you as a couple."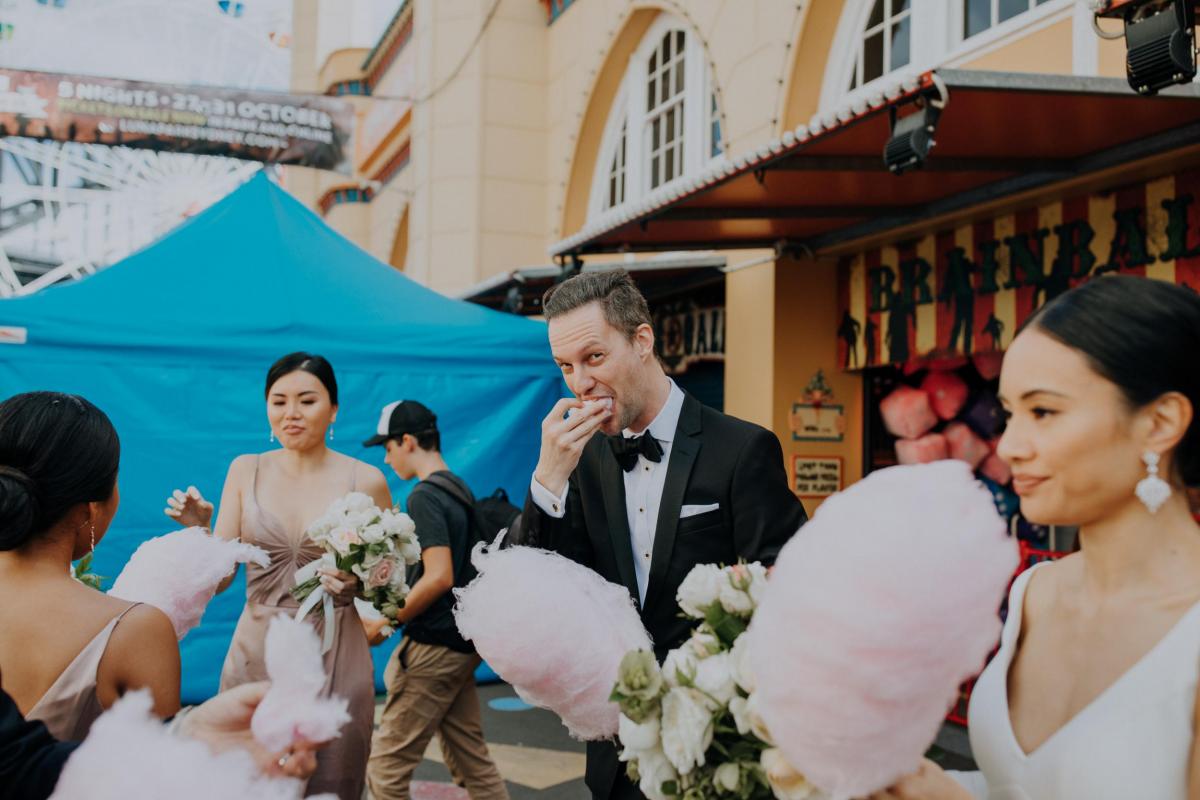 Gown hunting tips
"At the start, try on a range of styles and figure out what silhouette works for your body shape."