Kelcie & Arndt's Intimate Elopement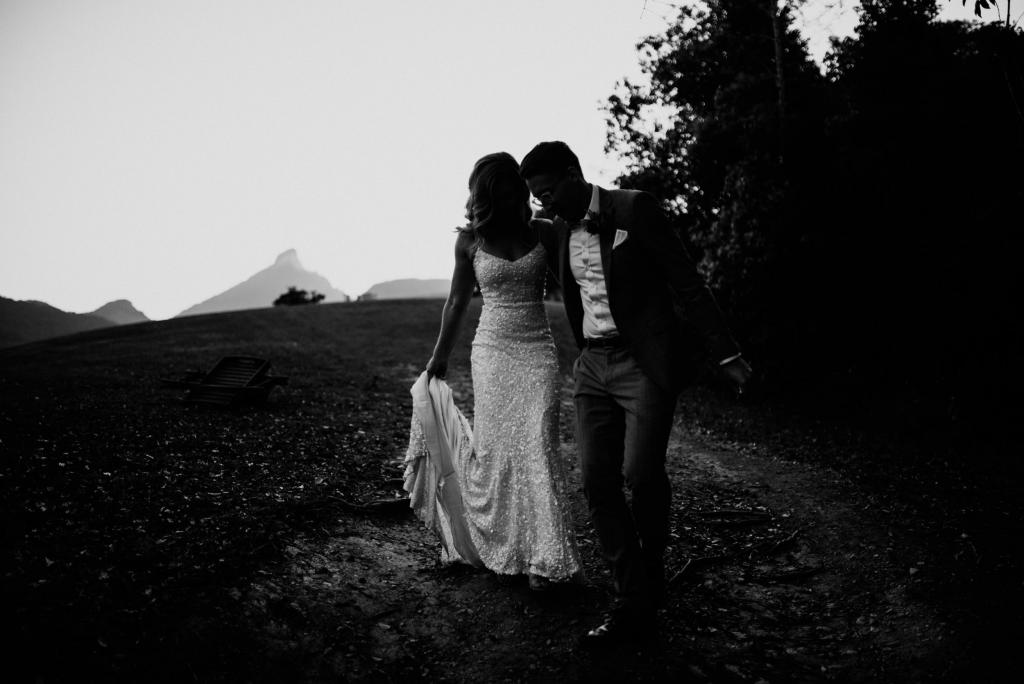 There is something so profoundly intimate about eloping; no frills or fanfare, just two people making a special pledge to one another – impossibly romantic, really!
Together with 14 of their dearest friends and family, this is just what Kelcie and Arndt decided to do in the Tweed Ranges.
On the proposal
"We got engaged on the island of Hvar in Croatia. We were attending a music event and he secretly recruited a group of random travelers (who are now friends) to help him pop the question by holding up a banner with 'Kelcie will you marry me' written on it. It was a total surprise and I ugly cried like Kim Kardashian in front of 5000 people. He got me good!
To me, the best part of the story is actually the year he spent planning the proposal and designing the ring beforehand. He's a bit romantic."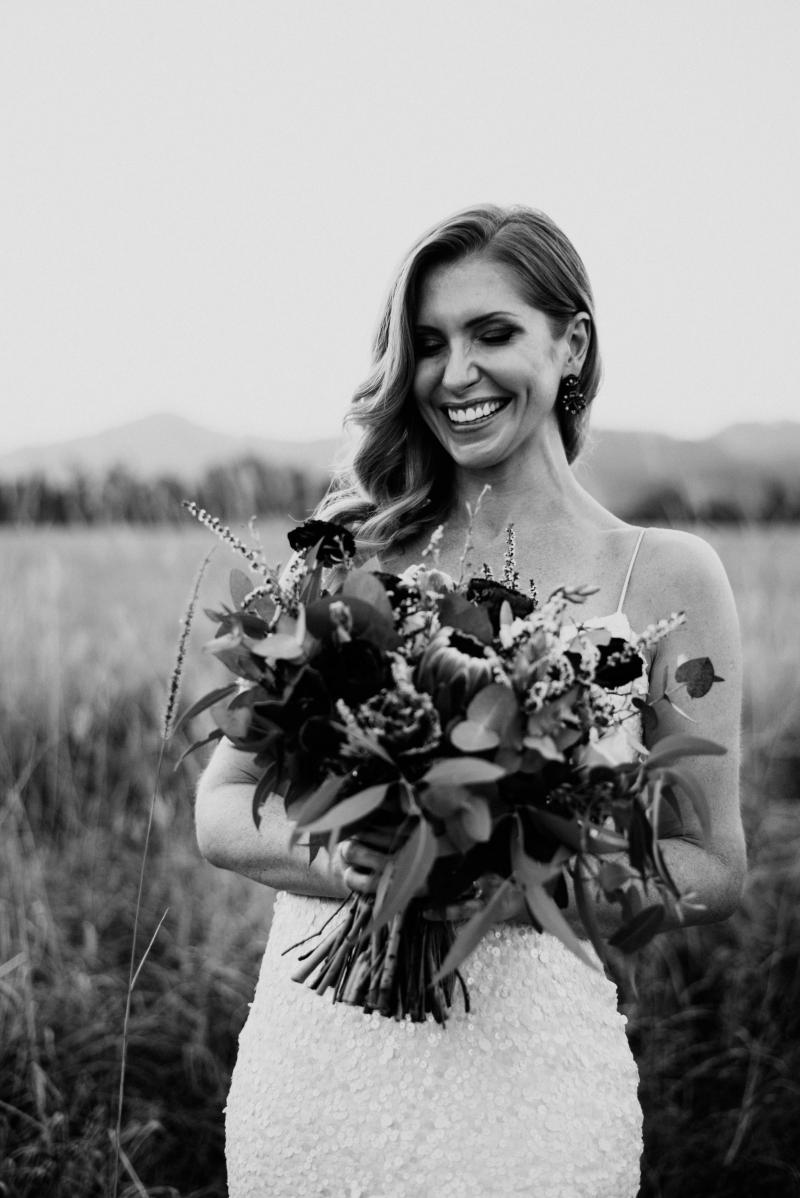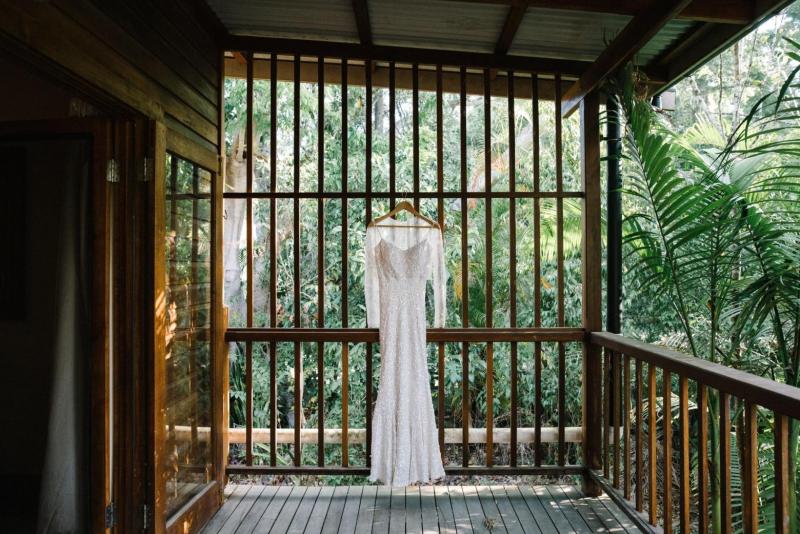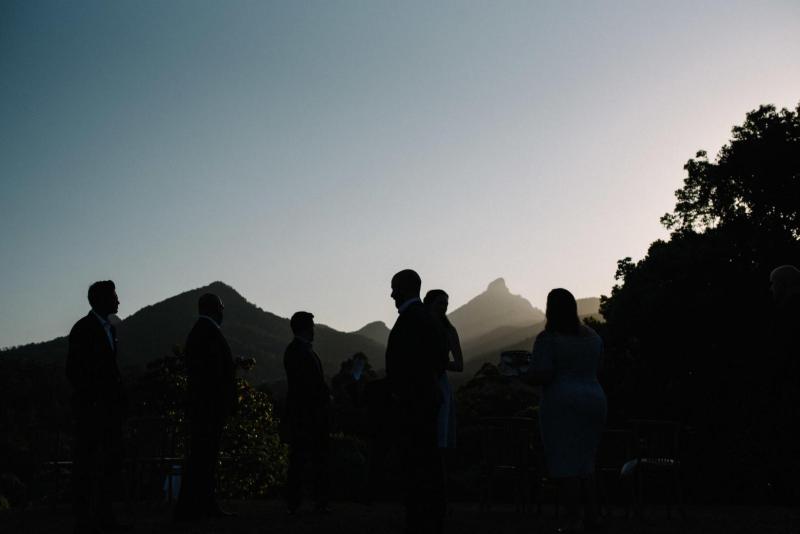 On the venue
Kelcie & Arndt chose a little hill with an epic view near Mavis's Kitchen and Cabins , within a beautiful 25 acre farmland at the foot of Wollumbin – Mount Warning in the lush Tweed Valley.
"We told Britt and Josh from the Elopement Collective that we wanted to be outdoors, that we loved Northern NSW but weren't keen on Byron. They said, "we know just the place". We looked at photos and fell in love immediately. We decided not to visit the location though. We wanted it to be a surprise for us on the day …. and that it was!"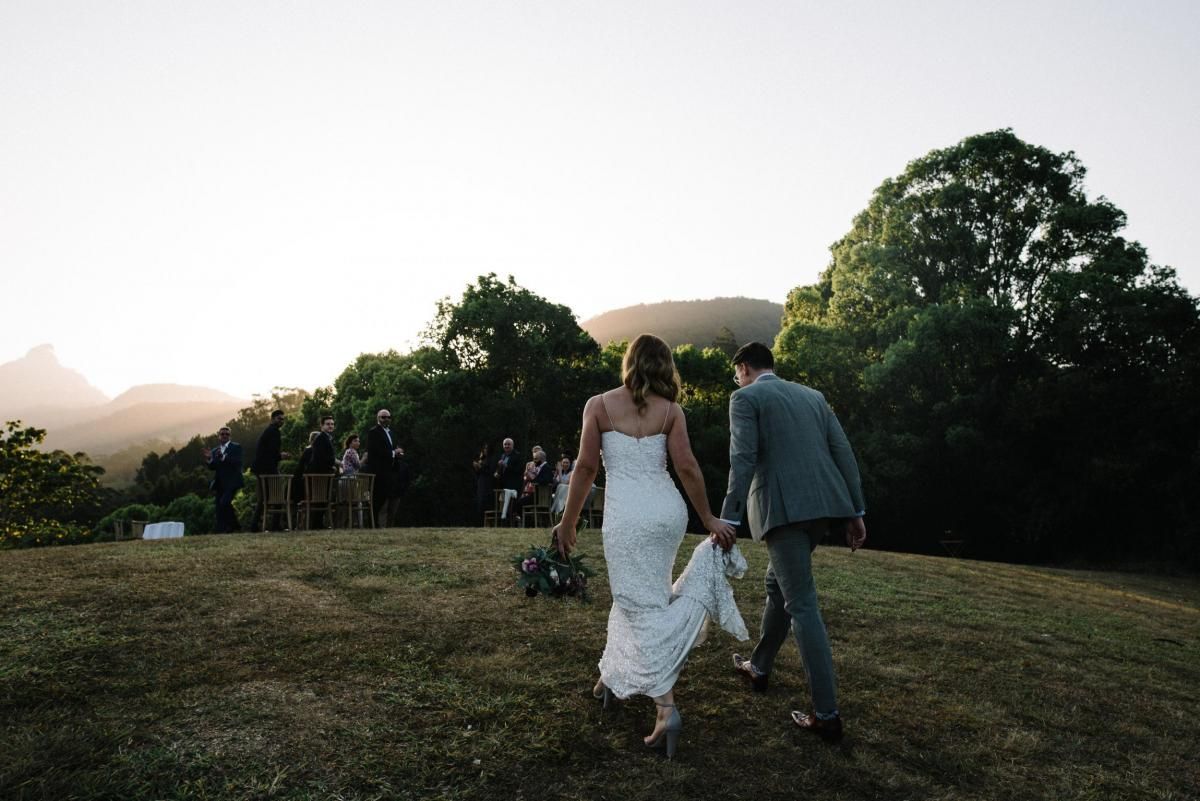 All the styling details
The stunning couple kept it classy and minimal. "It sounds a bit 'trendy' but we really just wanted wedding minimalism. We wanted the people, the ceremony itself and the venue to be the main attractions.
We decorated the long table on the Farmhouse balcony and that was it! My best friend also gifted us her Polaroid camera and made a photo book of all the pics taken during the day/night with personal messages from our guests. It's something I didn't even think about doing but now that we have it, it has so much value. The perfect gift."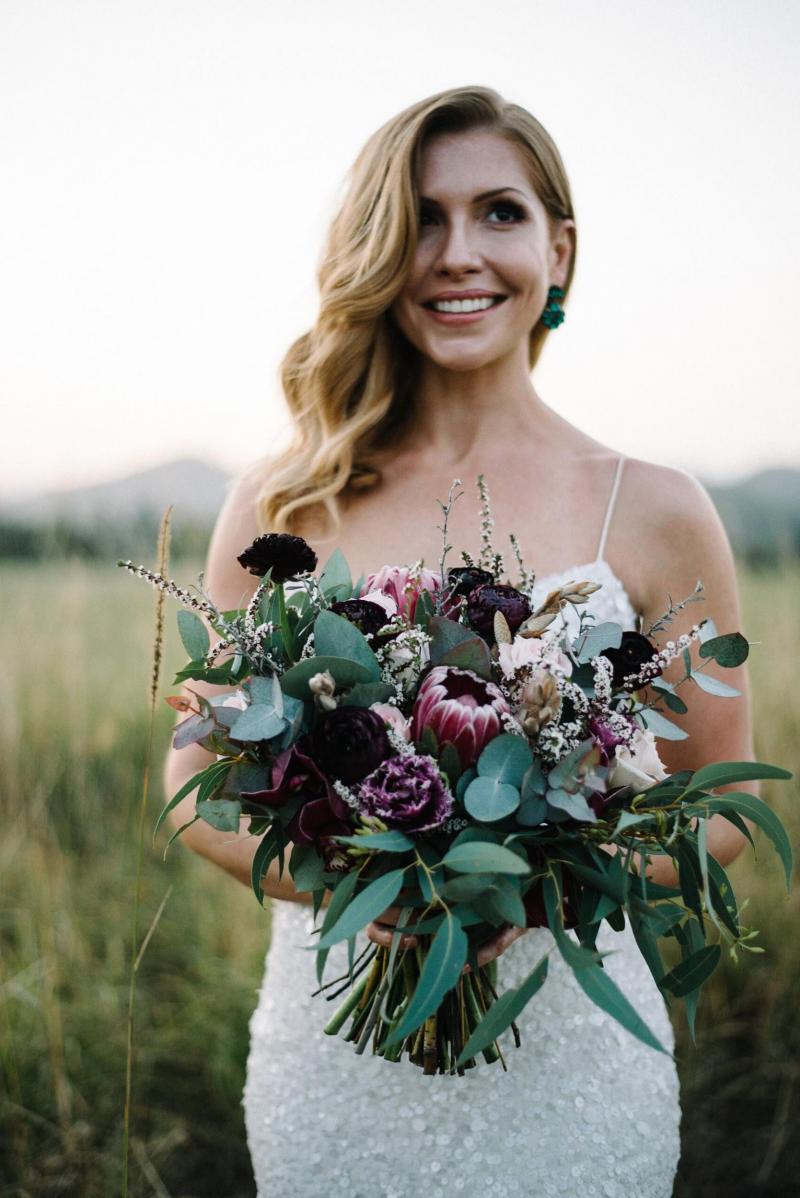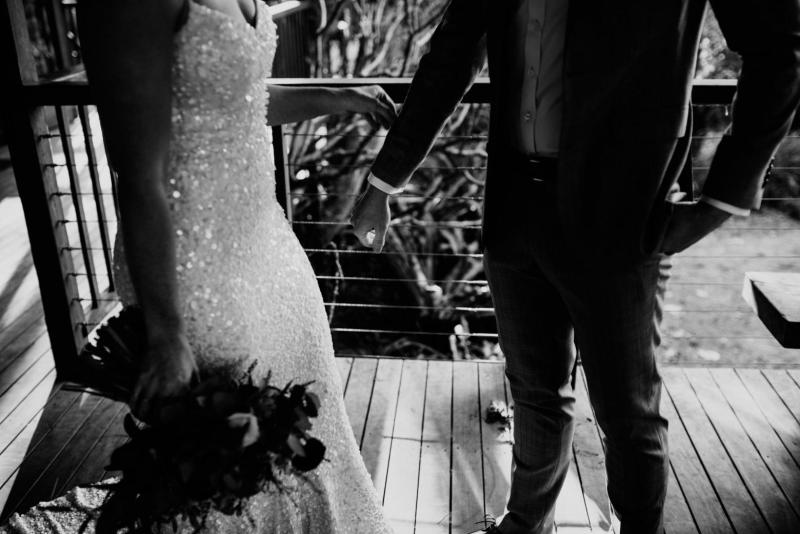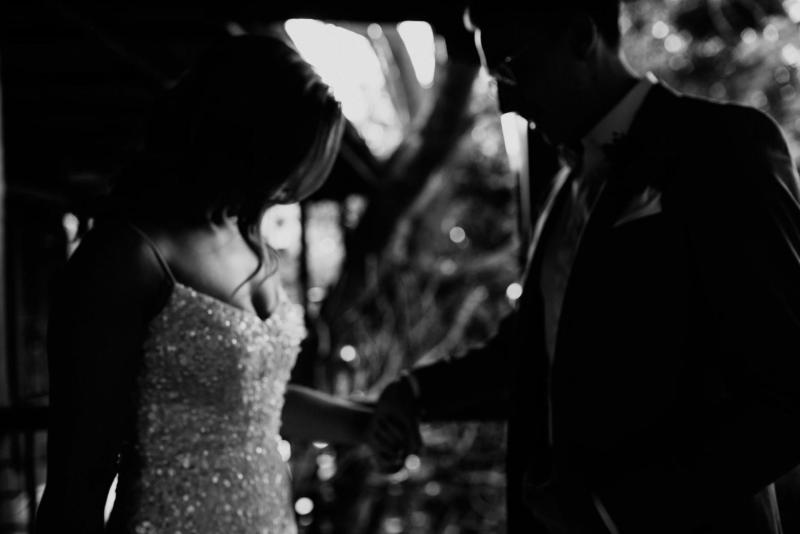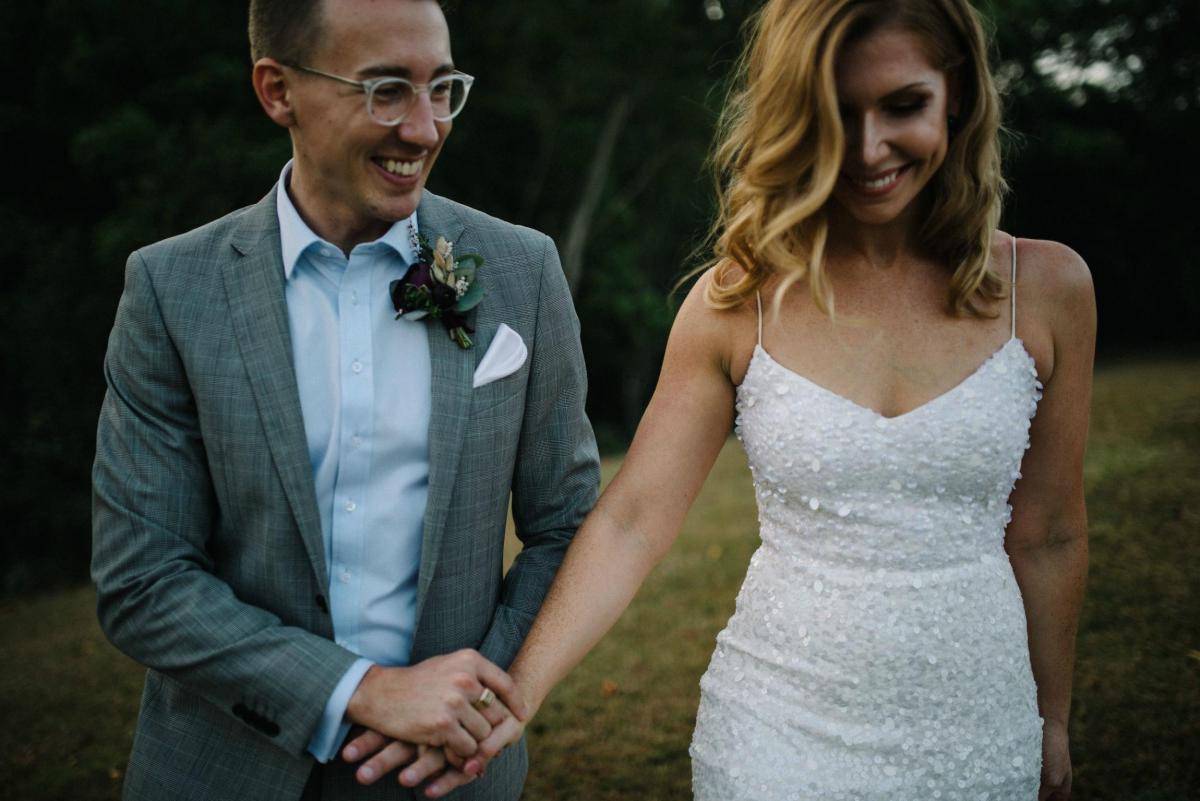 Accessorising
Kelcie wanted her LUXE gown to steal the limelight so chose only a statement pair of earrings to complement her look.
"I wanted the gown to be the star of the show. The only accessories I wore were bright emerald earrings from Molten Store. I thought they would go beautifully with our outdoor backdrop and complement my hair colour."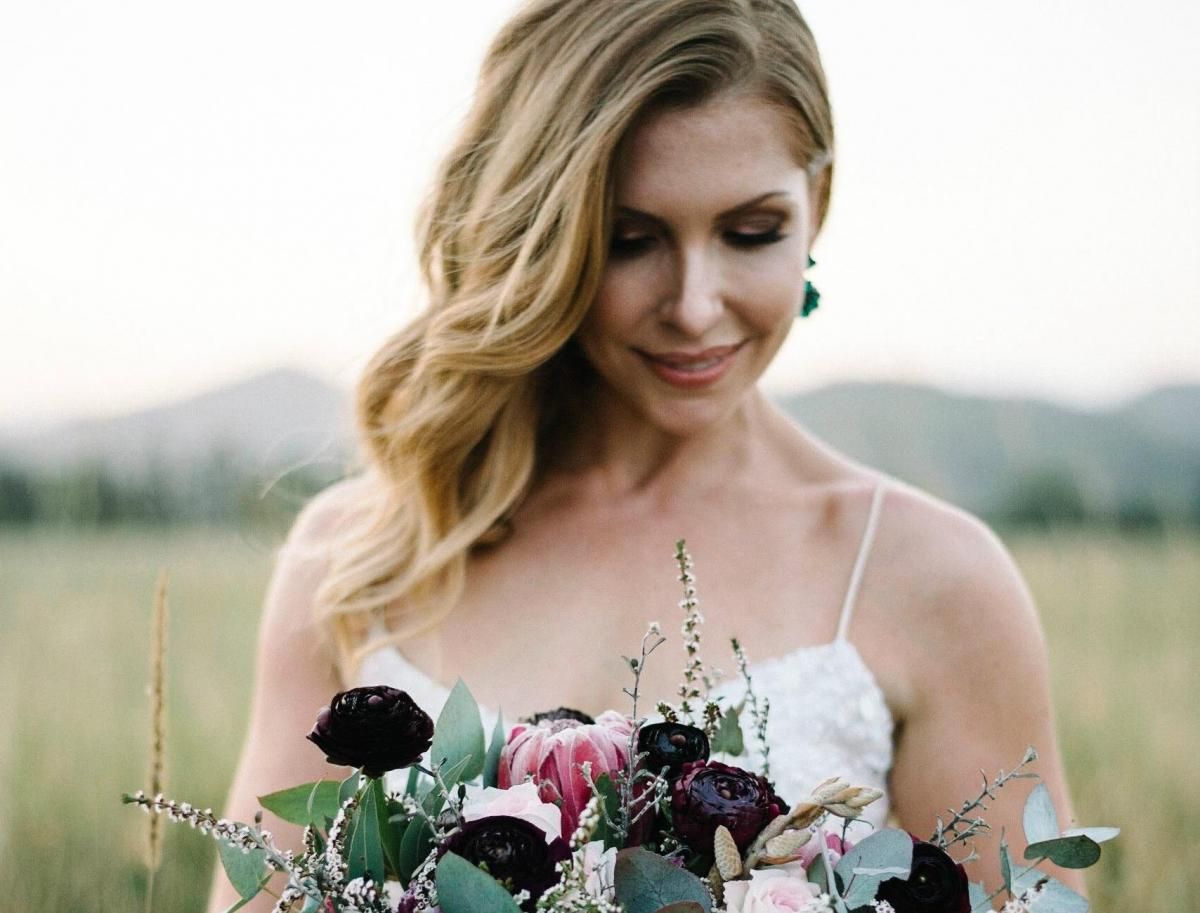 Advice
"This was advice that was given to me by my photographer Morgan Roberts. I was a bit flustered about what to do with the dress for photos. Silly because I hadn't stressed about anything up until that point! He said to me "You're the bride and you can do whatever you want". It was like a lightbulb moment for me so now my advice to other brides is: It's your day. You don't have to do what is expected or what you've seen done at other weddings or in magazines.
Trust your gut and don't get too caught up in the details. Leave room for surprise. You want to experience your day and enjoy it not be feeling like you know it inside out."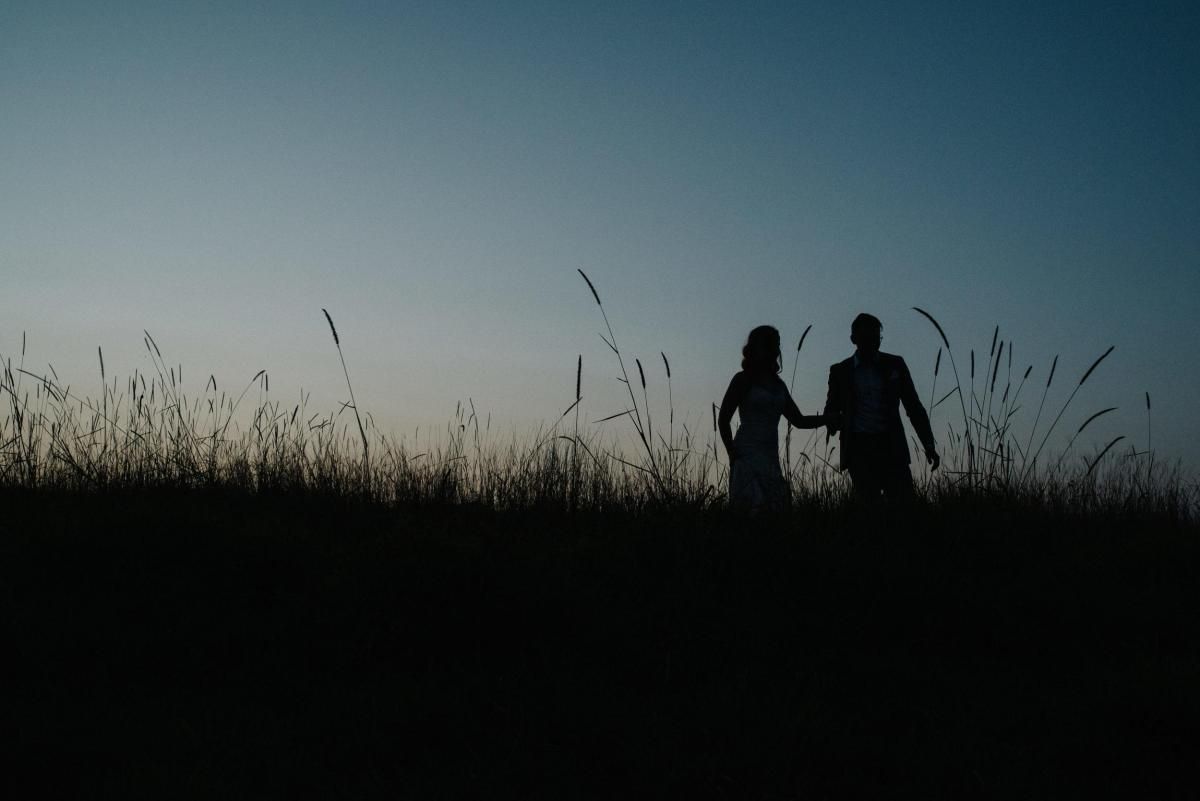 Gown hunting tips
"Pick something you love and feel a million bucks in. Don't pay too much attention to trends."