Jess & Sean's Palm House Wedding
A stunning Sydney wedding held in The Palm House - a green room inside the Botanical Gardens. We adore Jessica's divine simplicity complemented by her choices of darker, autumnal tones to bring vibrancy and depth to this truly romantic wedding. Shot by Ann Marie Yuen, get ready to swoon!
On the proposal
It was on a weekend away in Melbourne that Sean had sneakily decided to pack a special ring inside his bag. After sharing a beautiful weekend away, on their last night, Sean decided to ask the big questions underneath the night sky with the city lights in the background alongside the Yarra River. "It was the best surprise!"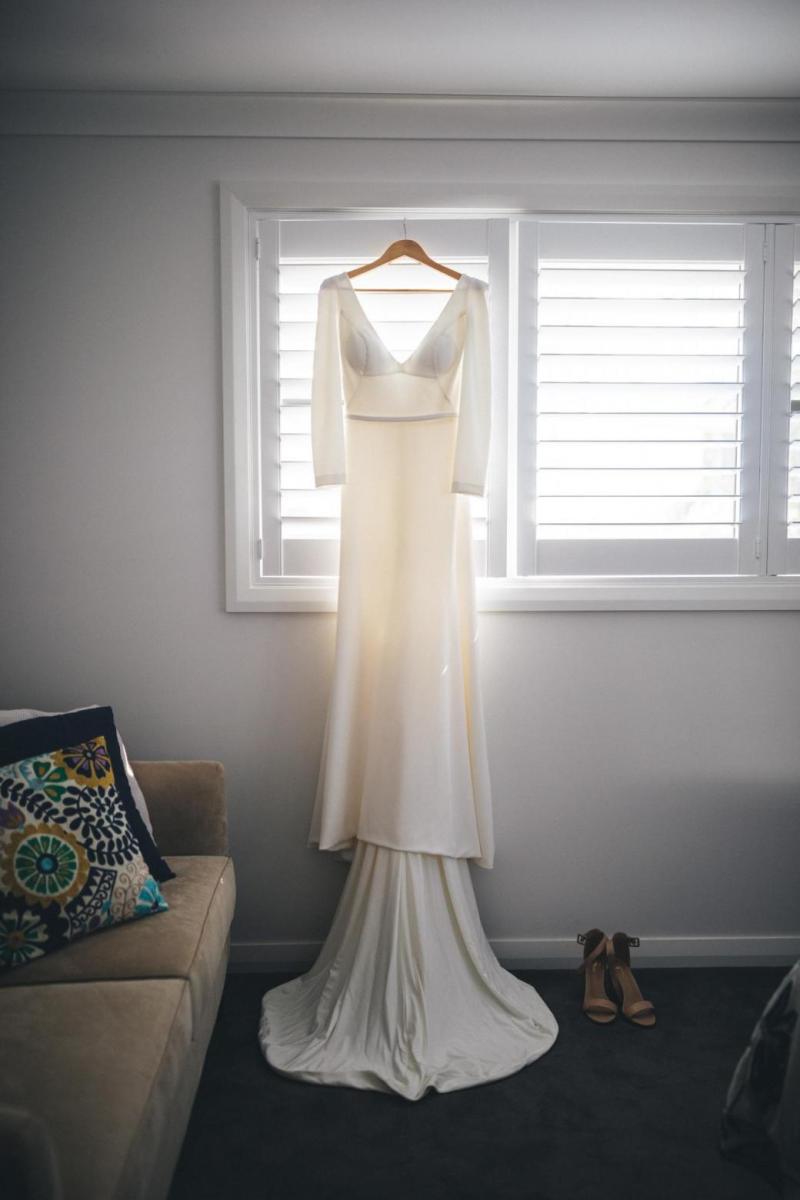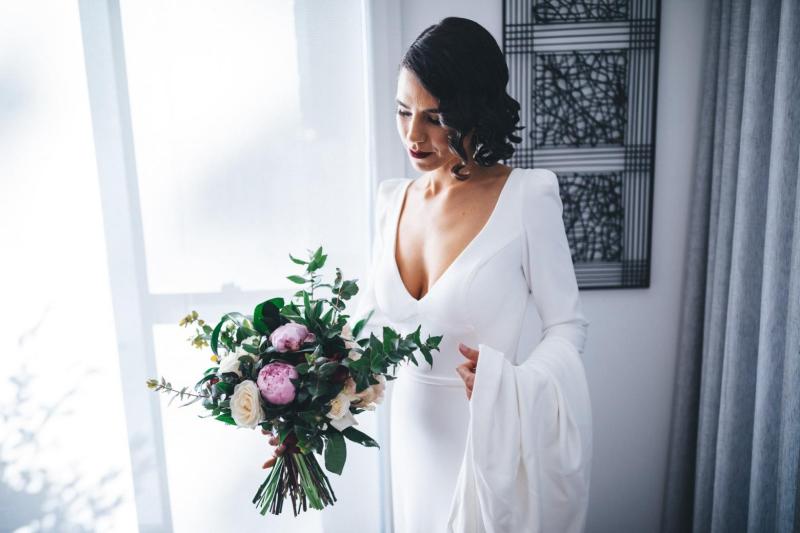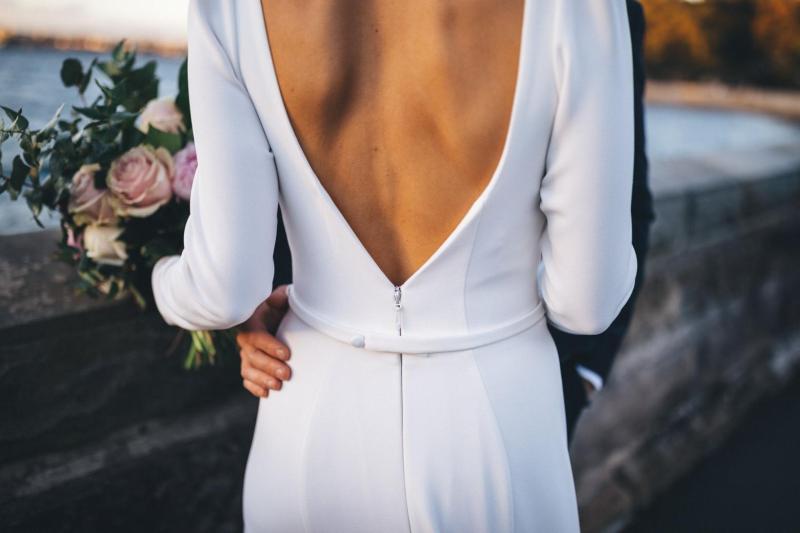 On the venue
Jessica and Sean were married in The Palm House in The Royal Botanic Gardens which they fell in love with due to its unique beauty. The Botanic Restaurant, also in The Royal Botanic Gardens, was the perfect location for the reception for this couple with its sleek and modern interior. "It is light and bright on the inside, with lots of open windows looking out to the trees in the Botanic gardens."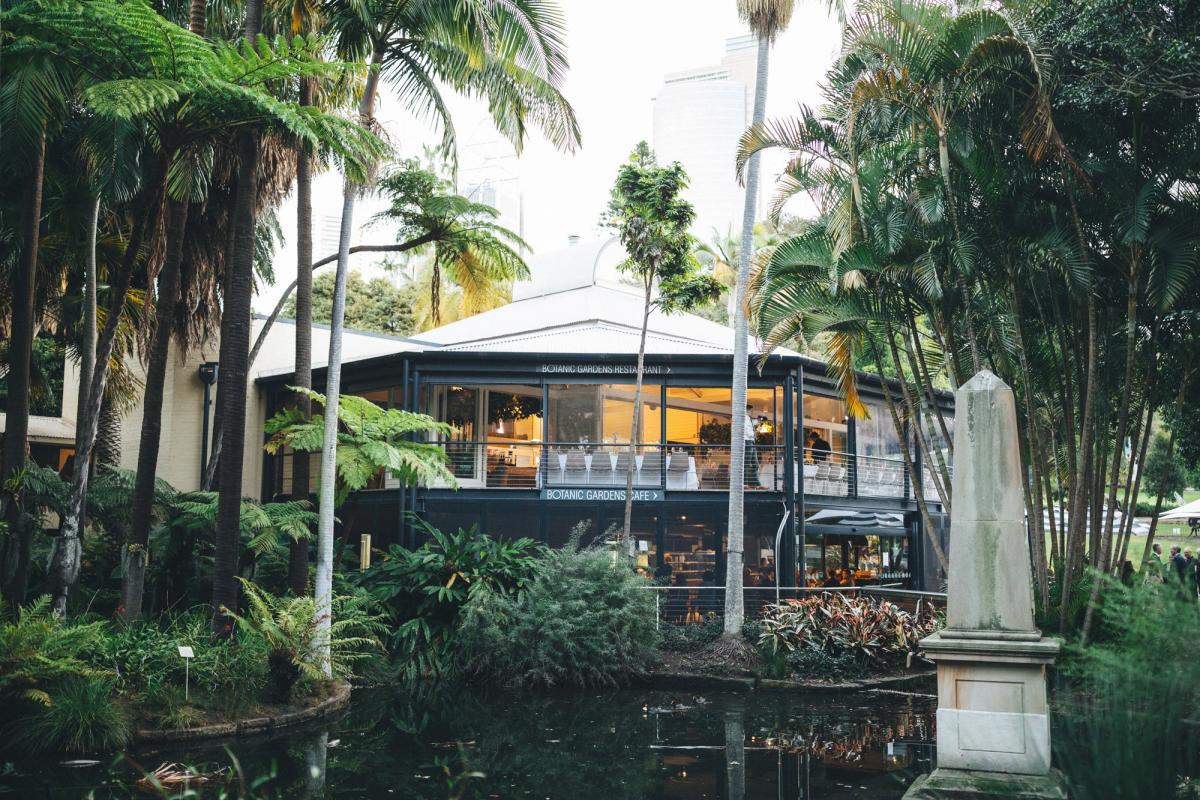 All the styling details
The couple visualised an elegant winter wedding, with deep tones and colours used in the bridal party outfits. They contrasted this with simple stems of cotton, pastel green foliage and textural greenery throughout the floral arrangements. A priority for both Jessica and Sean was to keep the event small and intimate in numbers to ensure they had the maximum amount of time to share with friends and family.
"We wanted to celebrate our love with our nearest and dearest. The live music throughout the ceremony and reception was important as it set the mood and tone for the day."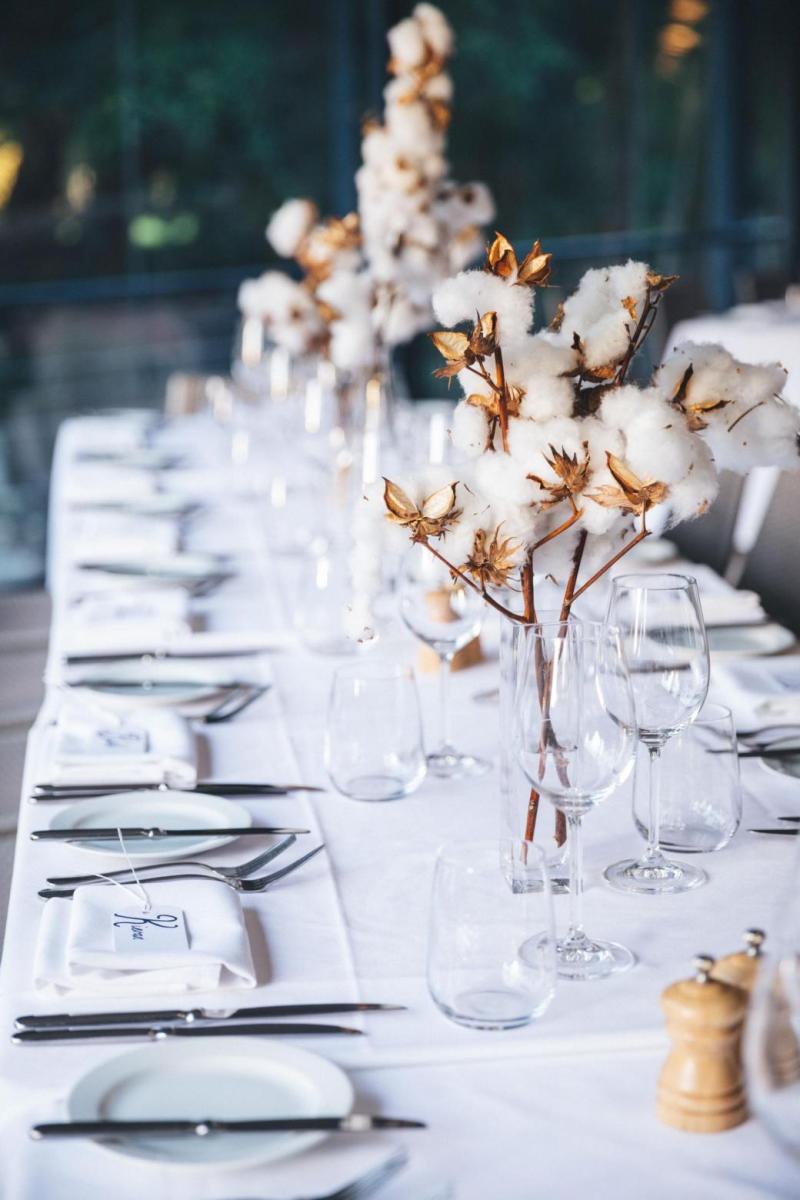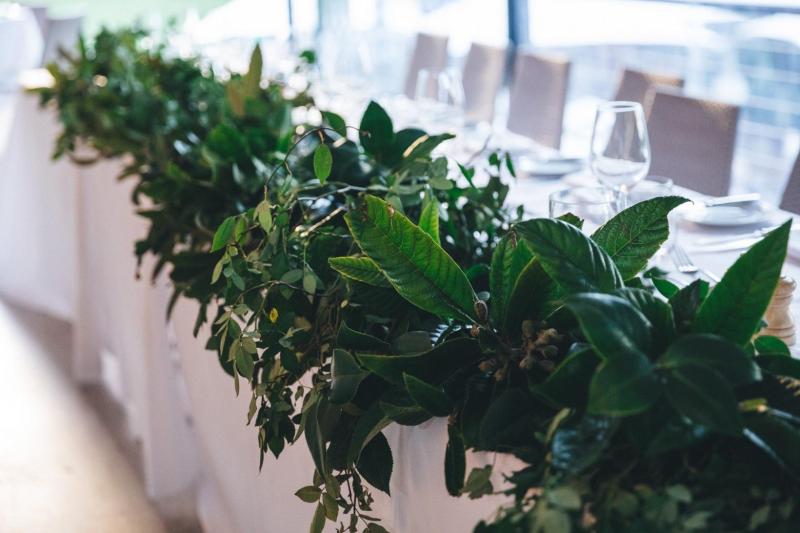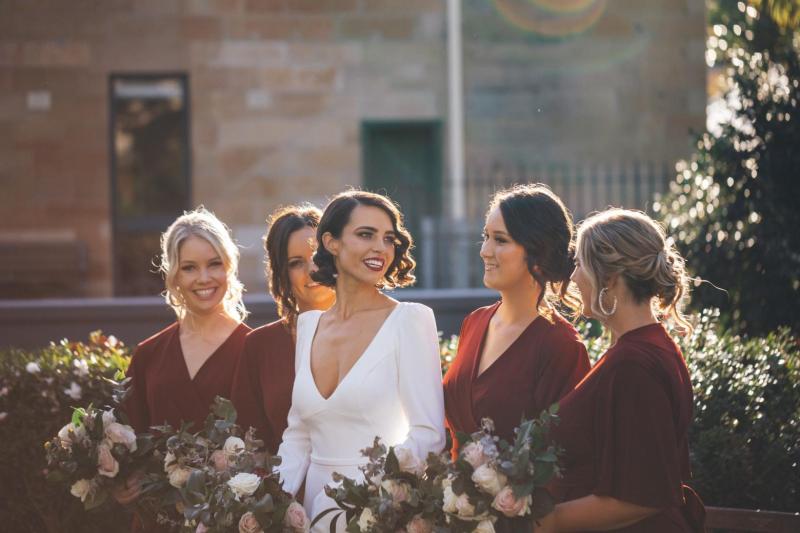 The Dress
After following KAREN WILLIS HOLMES on Instagram for many months, it was Jessica's first destination that she wanted to visit to find her dress. Jessica wore the 'Aubrey' gown from our WILD HEARTS collection from our boutique in Alexandria – Sydney.
"I loved the simple elegance of the gown. Aubrey was a timeless and classic dress with a modern twist. The fabric and design fit beautifully well, and I felt so comfortable in the gown. I was so excited to step into my gown on my wedding day and when that day finally arrived, it made me feel everything that a bride should feel on her wedding day."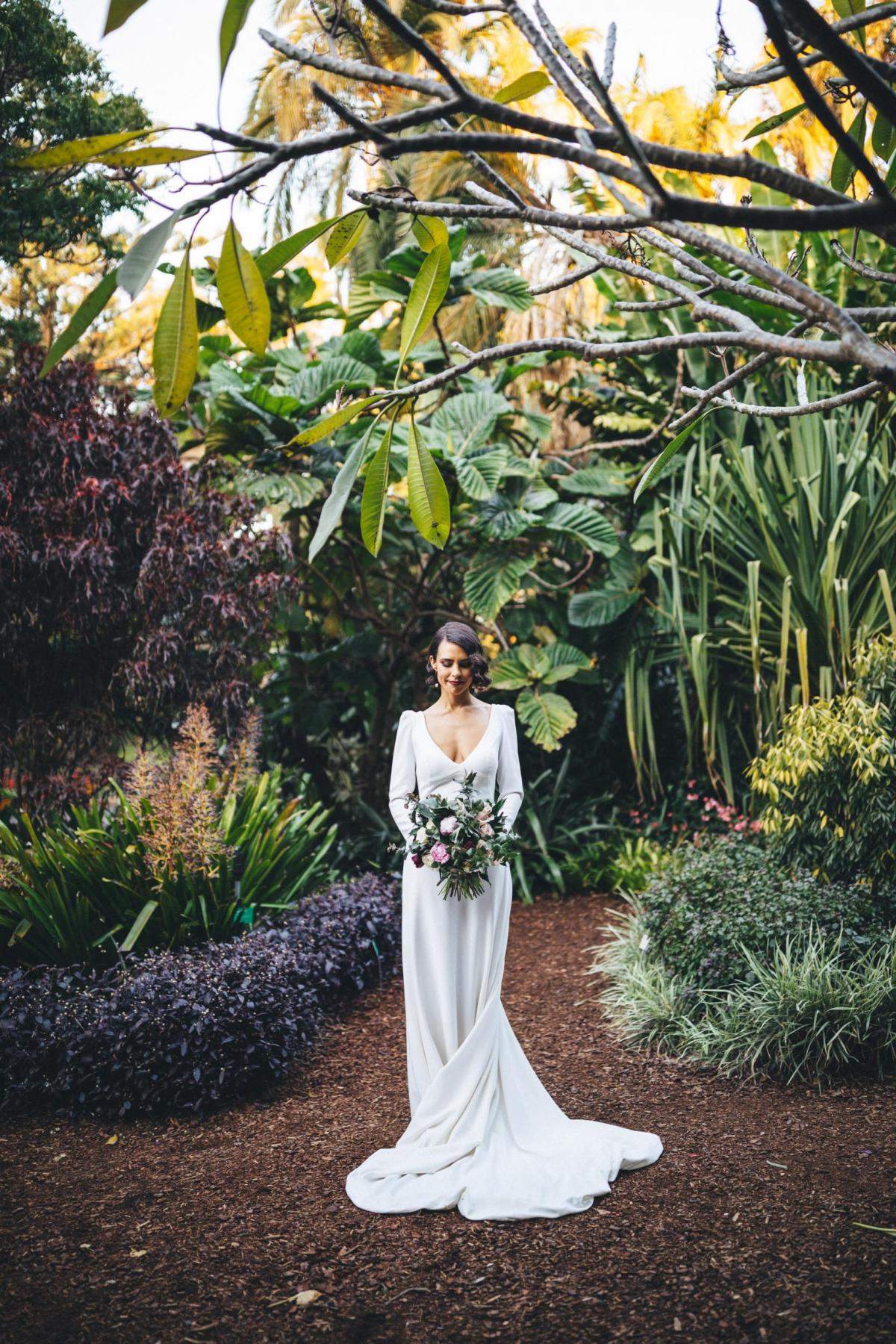 Accessorising
Jessica let the gown shine by wearing some modern drop pearl earrings with her dress. She worked with her gorgeous short hair and created a Hollywood wave, dark lips and sultry smokey eyes.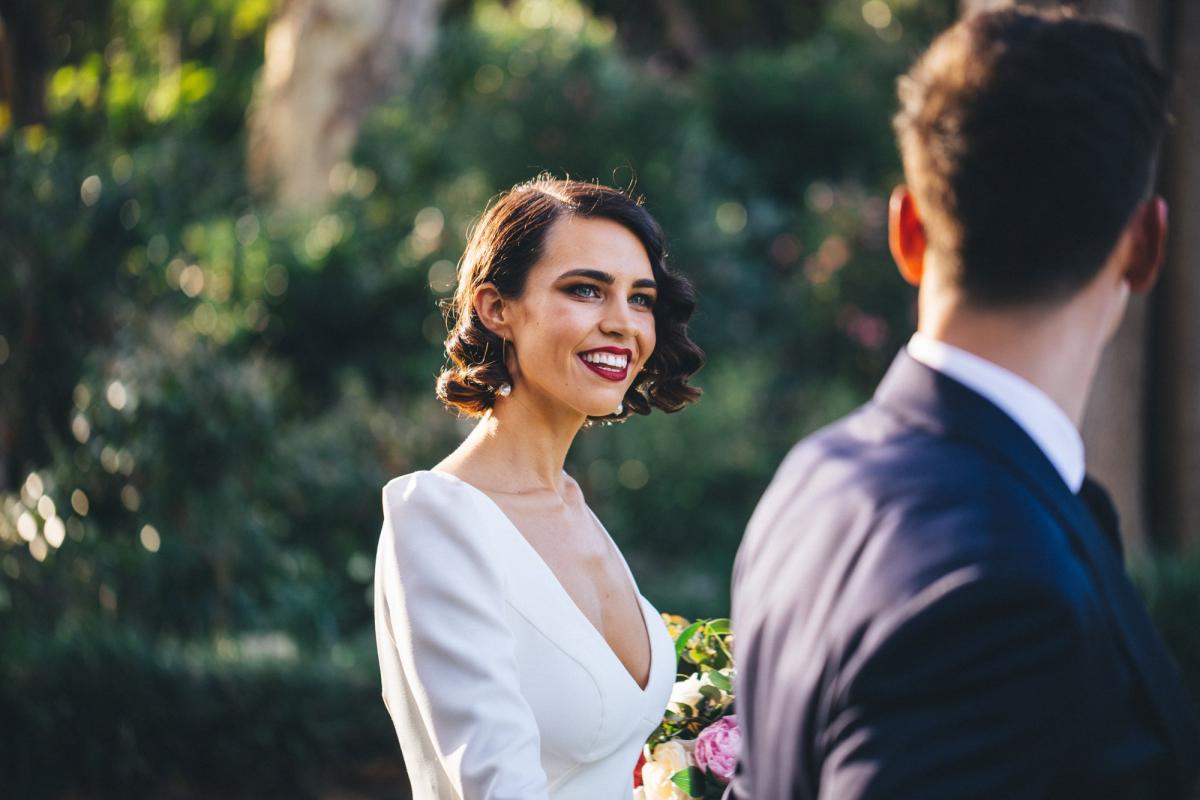 Advice
"Think about what is really important to you for your wedding day. It is so easy to be swept up in small insignificant details. Before we even started looking at booking anything, my husband and I made a simple list of what was important about our day – the things we really valued. When it came to making important decisions down the track, it was helpful to keep these priorities and values in our mind (and also helped us save money on things we didn't really need!)"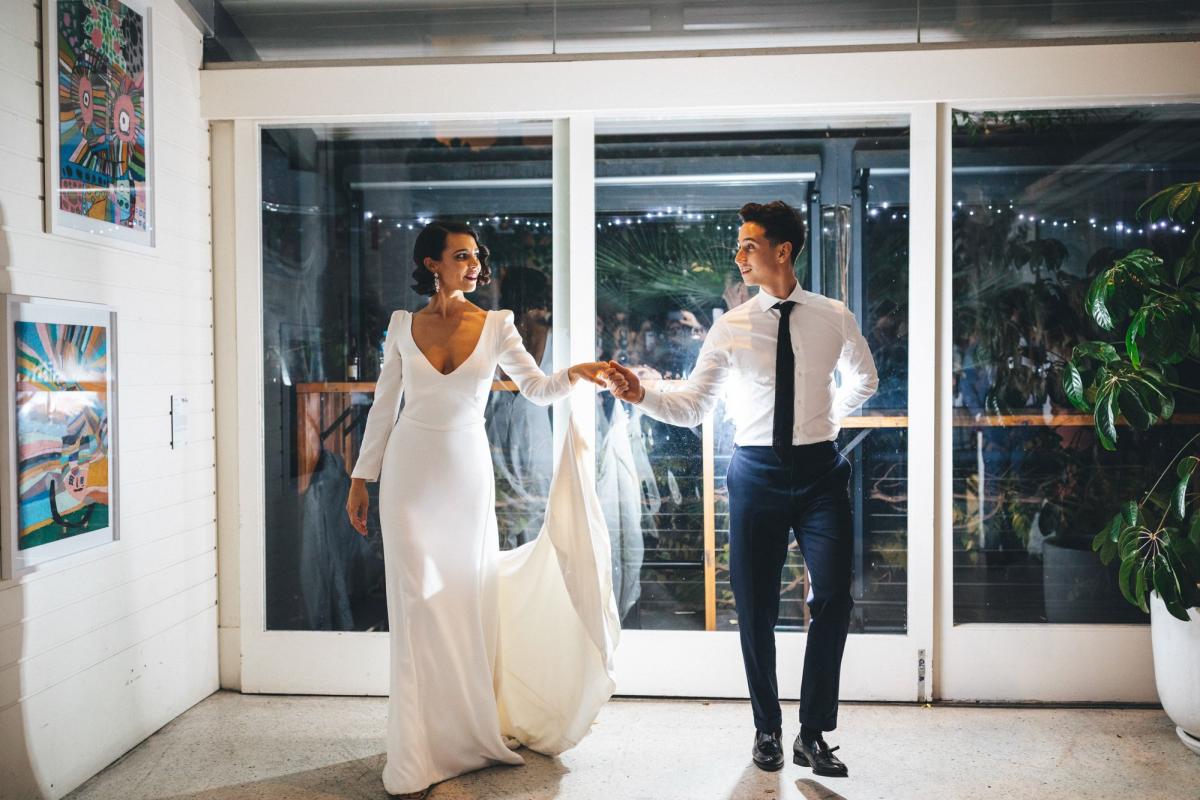 What does love mean to you?
"To love and be loved in return is the best feeling in the world. Love is wholehearted and unconditional. It's the feeling of being at home when you're in their arms."