Ashlee & Mik's Secluded Paradise Wedding
They lived down the street from one another yet never met until the night of a high school dress-up party. With Mik dressed in a suit and Ashlee as Alice in Wonderland, the pair talked and danced all night and have been inseparable ever since.
On the proposal
Ashlee and Mik were taking a trip around Australia with their families and had stopped to camp at a remote beach called Pennefather. Mik's mum wanted a family photo down at the beach, and Ashlee and Mik were the first to be down by the water.

"Mik pointed to the ground and to my shock there was a beautiful diamond ring positioned in a shell. Before I knew it, Mik was on one knee and asked me to marry him. It was such a surreal moment and when I found my voice, of course, I said yes! I think my favourite part of the proposal was afterwards, our family went back up to the campsite and Mik and I sat on the beach together, watched the sun go down and soaked up the whole moment."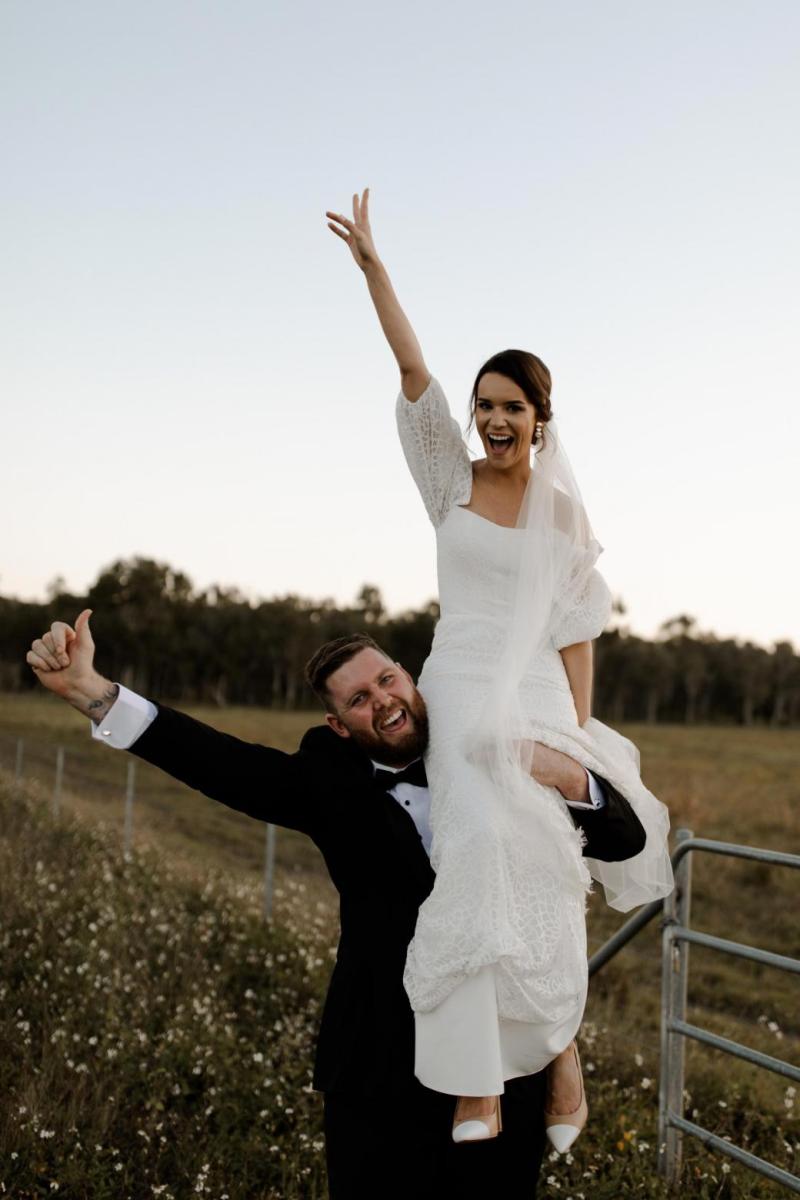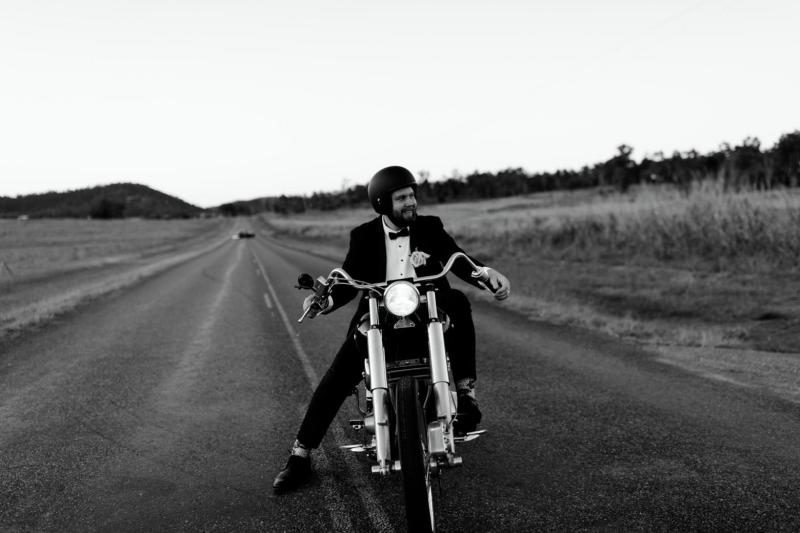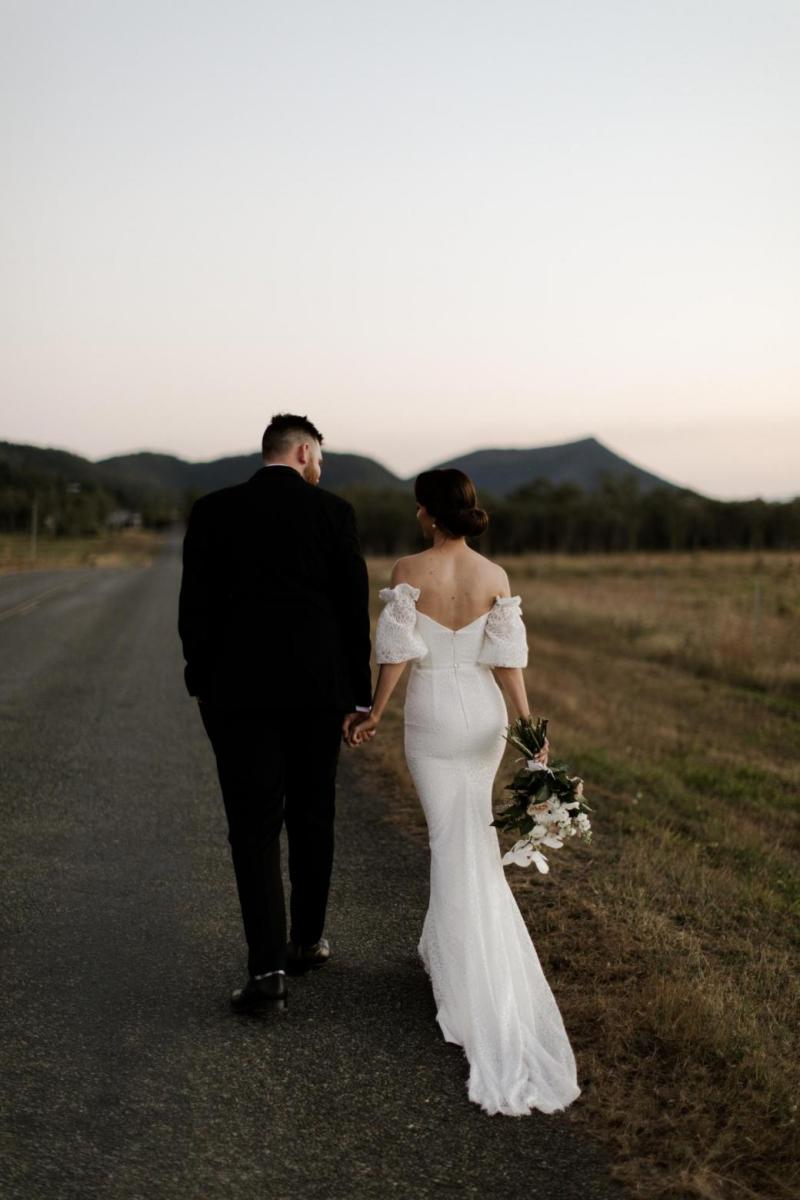 On the venue
Ashlee and Mik married at Freedom Shores in Airlie Beach in August. It was the first and only venue the couple looked at.

"We were 100% sold and cancelled our appointments at the other venues. We really wanted an outdoor wedding under the stars so we loved that Freedom Shores were totally flexible with what we wanted. The venue really embraces the vibe of the Whitsundays and provides you with your own little private slice of paradise."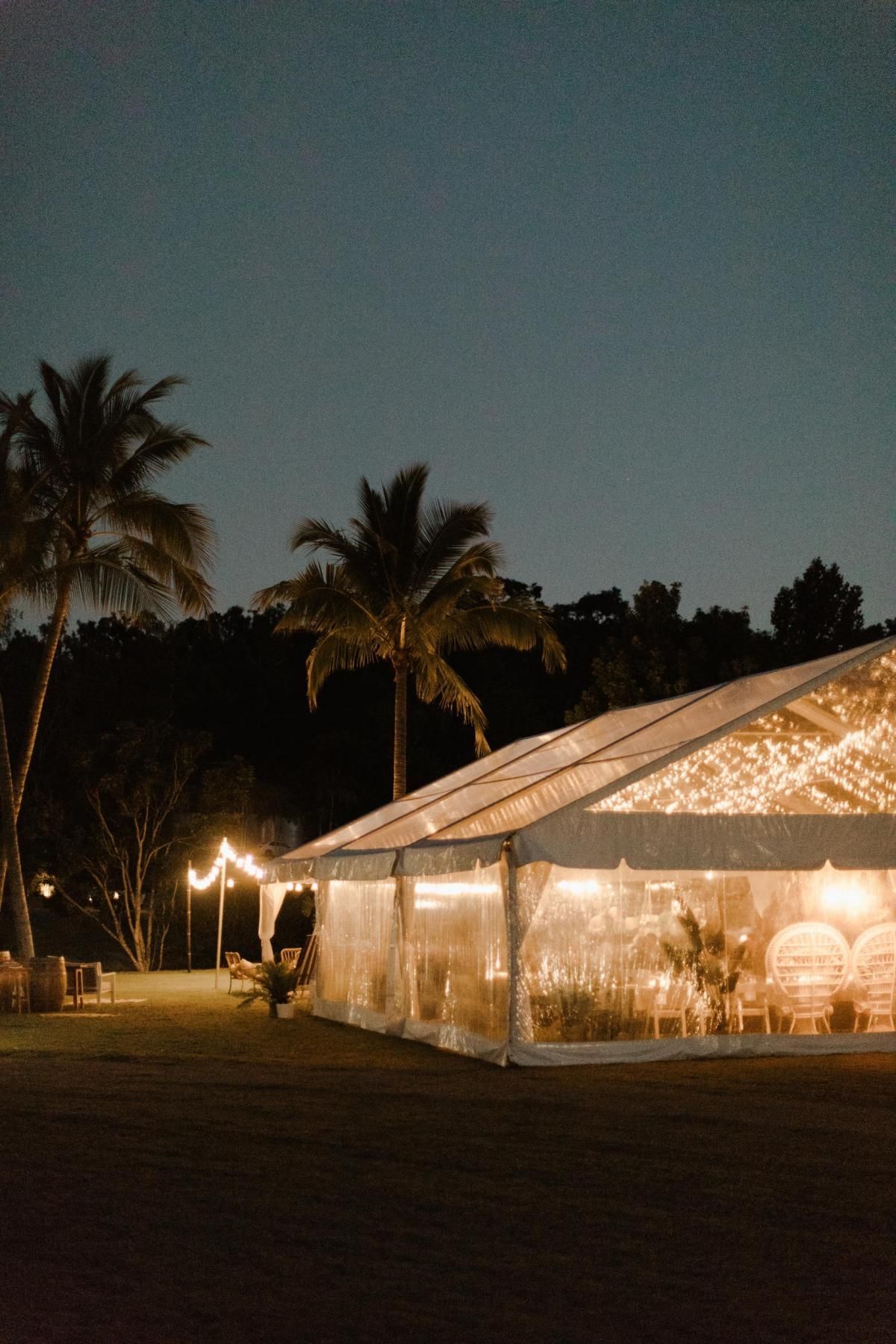 All the styling details
"I'm usually someone who is quite decisive when it comes to styling – however, I actually found it quite difficult to decide on a style for our wedding. I was looking at a lot of Instagram pages and blogs and it all got a bit confusing and overwhelming. I gave myself a 'month off' from the planning and that's when I decided to style the wedding similar to our home – fresh whites, linen fabric, lush green plants with black & white features. I was excited about this style because I hadn't seen much of it around for weddings and it really suited the location."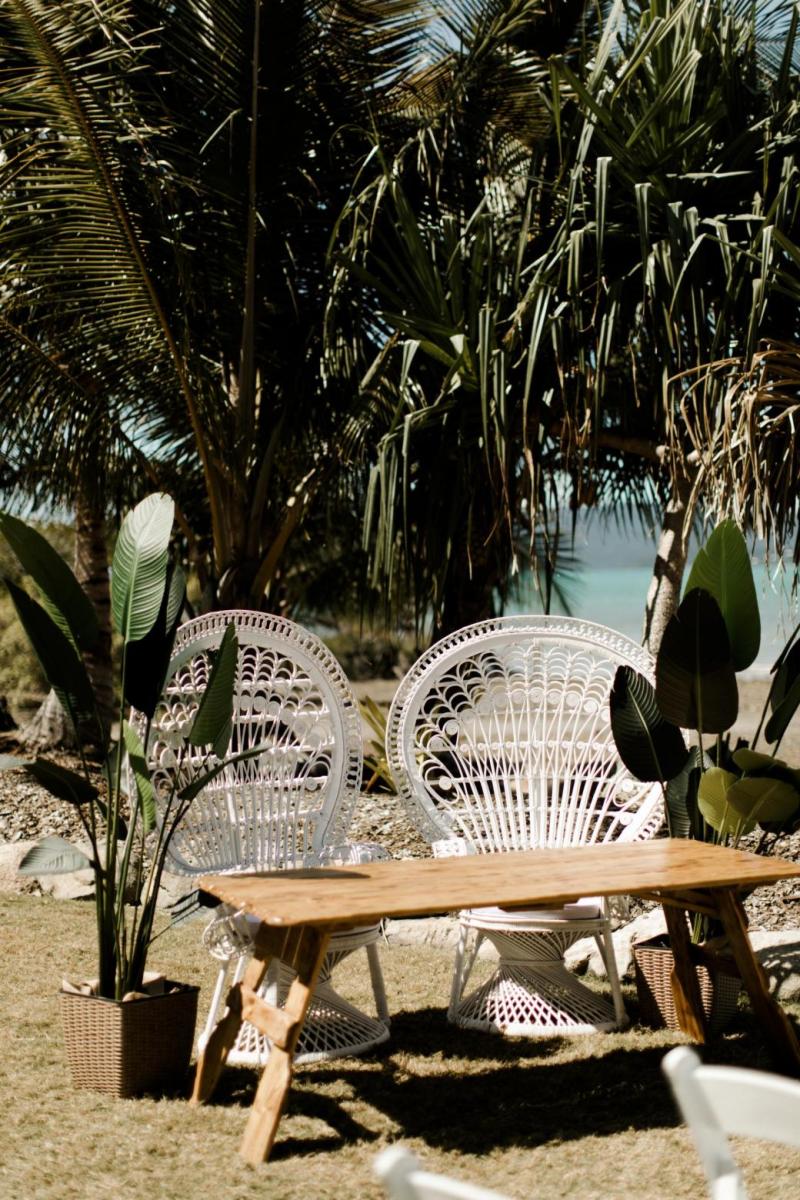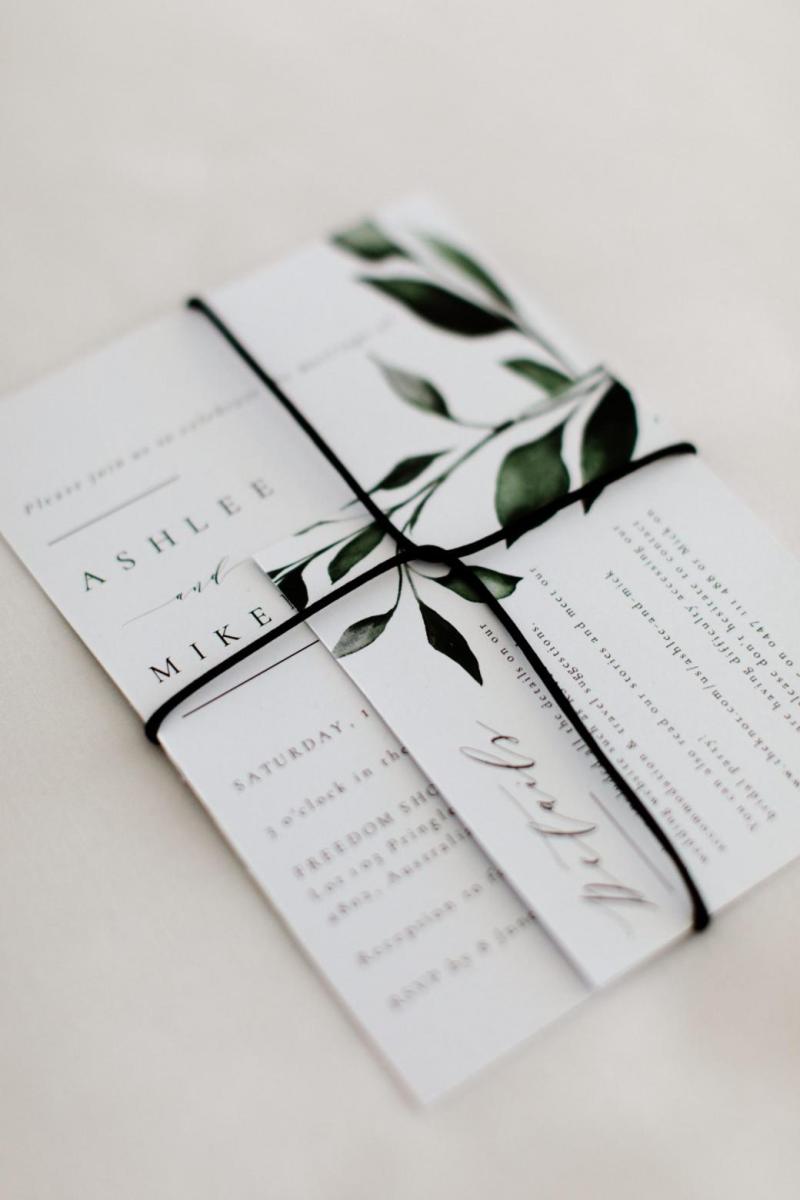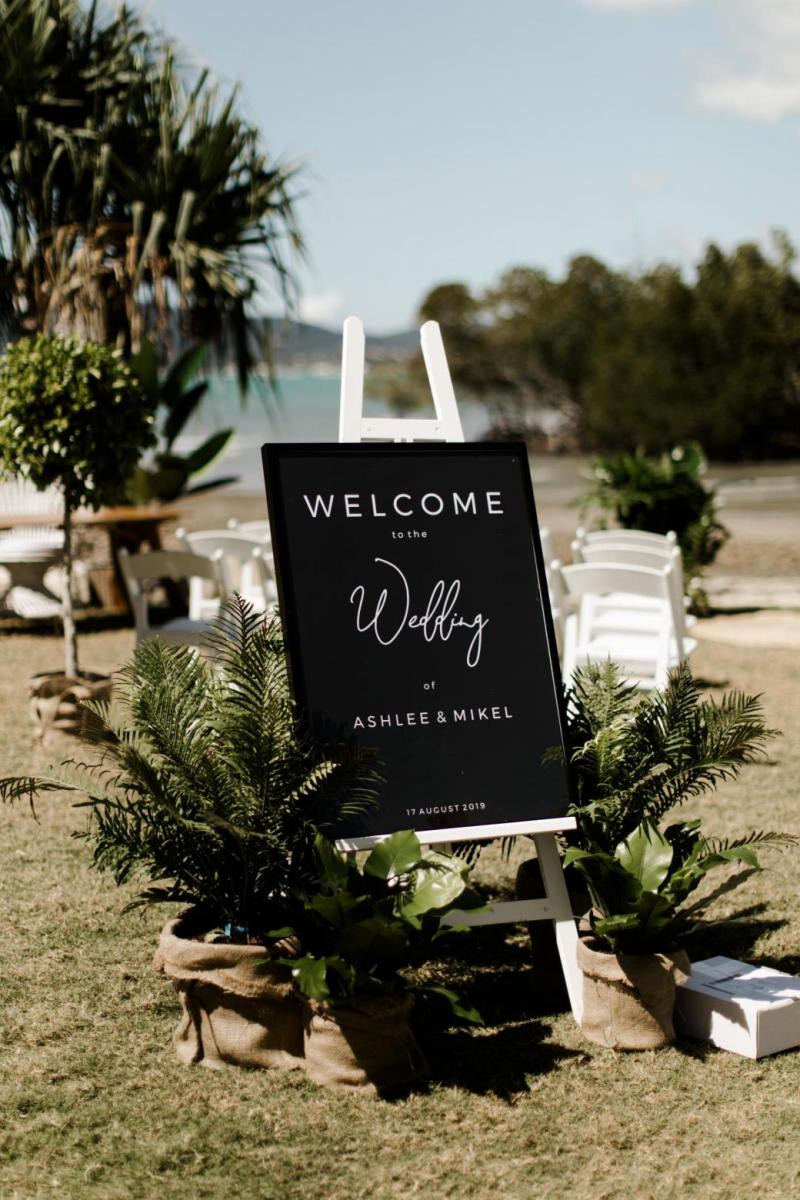 The Dress
Ashlee found her beautiful Vivienne gown from our WILD HEARTS collection at our Paddington, Brisbane boutique.
Ashlee's favourite part of her gown? – "The sleeves! Oh my gosh, the sleeves! I loved this dramatic touch to such a beautiful and elegant gown and it was exactly what I was hoping to feel when I put a wedding gown on."
"My mum, sister and I met in Brisbane to visit a few stores to choose a wedding gown. KAREN WILLIS HOLMES was the second store I visited and it was so refreshing to walk into the boutique because it was a beautifully restored cottage that felt calm and glamorous. I had seen KWH online and I loved that they had a range of gowns that were different, modern yet still very elegant."
"The gowns at KWH are seriously in a league of their own. Every gown I put on felt so lovely to wear and you really could feel the quality in the fabric, especially the lace. The boutique, the gowns, the service we're all exceptional and I also loved supporting an Australian brand."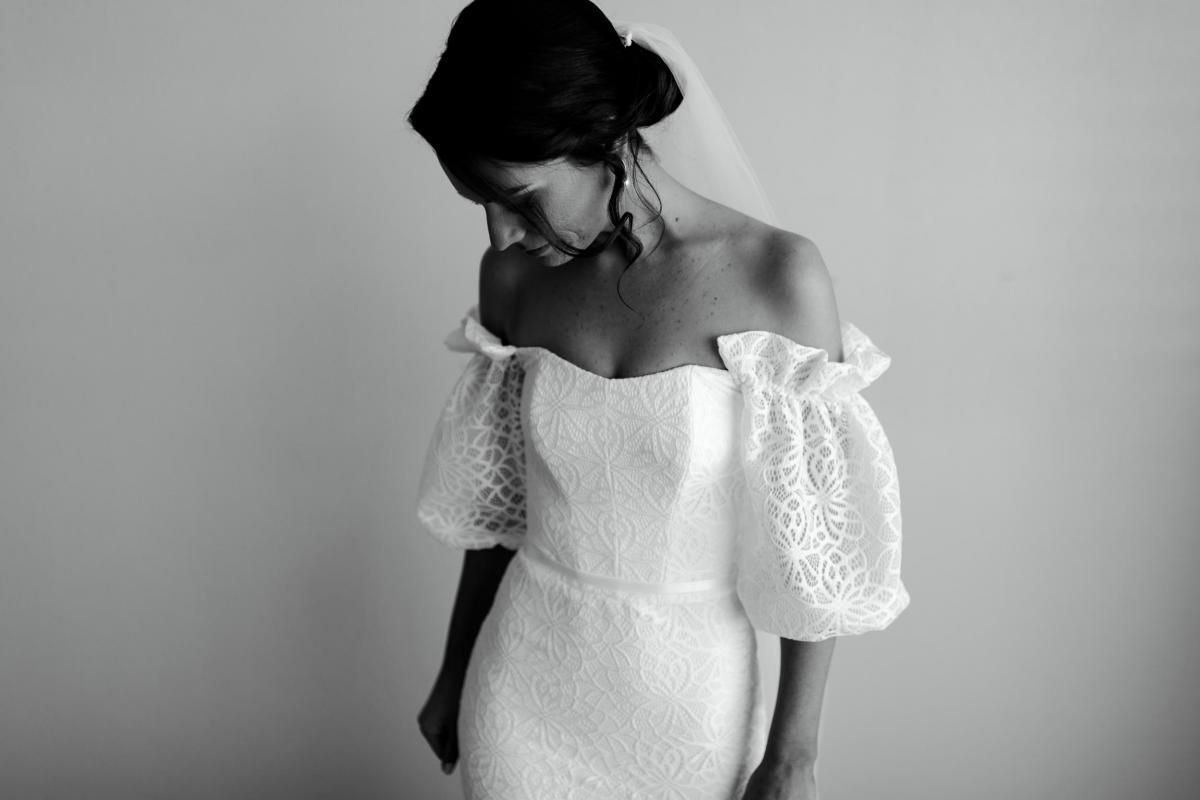 Accessorising
Ashlee kept her accessories minimal and elegant – much like the style of the wedding.
Wearing gold pearl earrings from Amelie George Bridal, two-tone shoes from Wittner and our Camila one-tier tulle veil.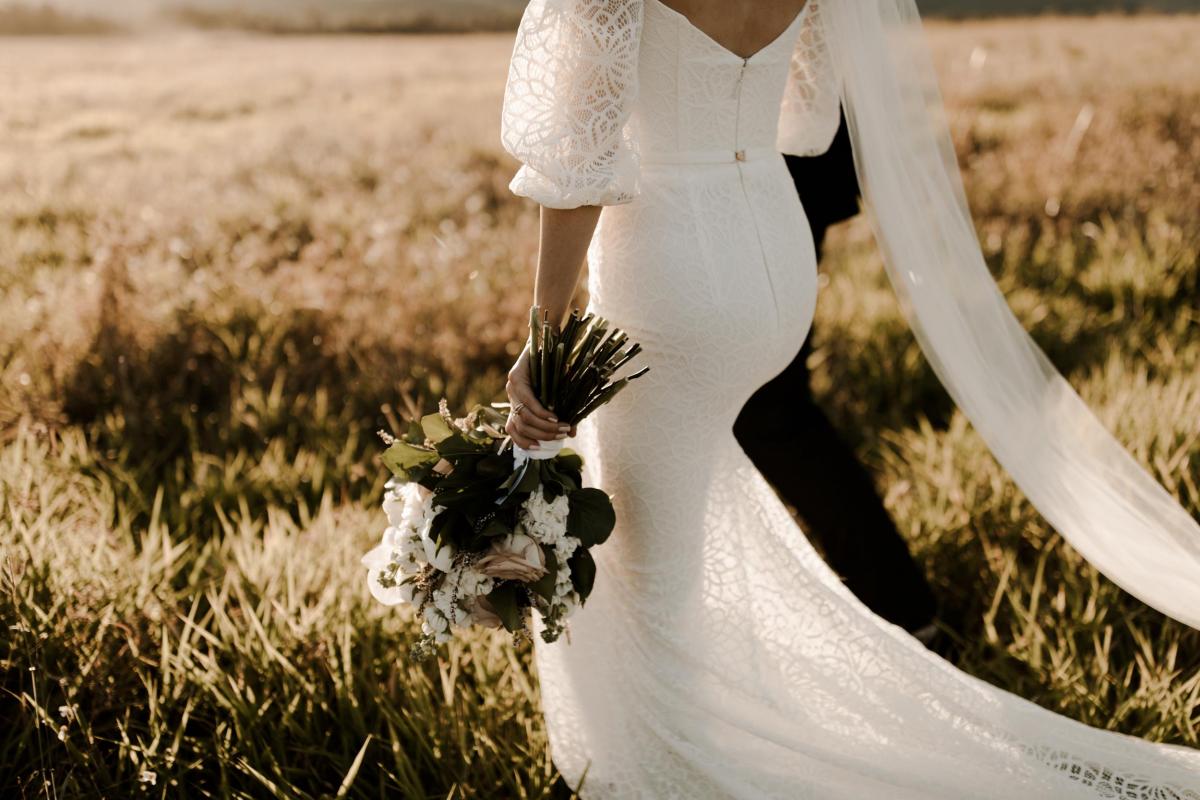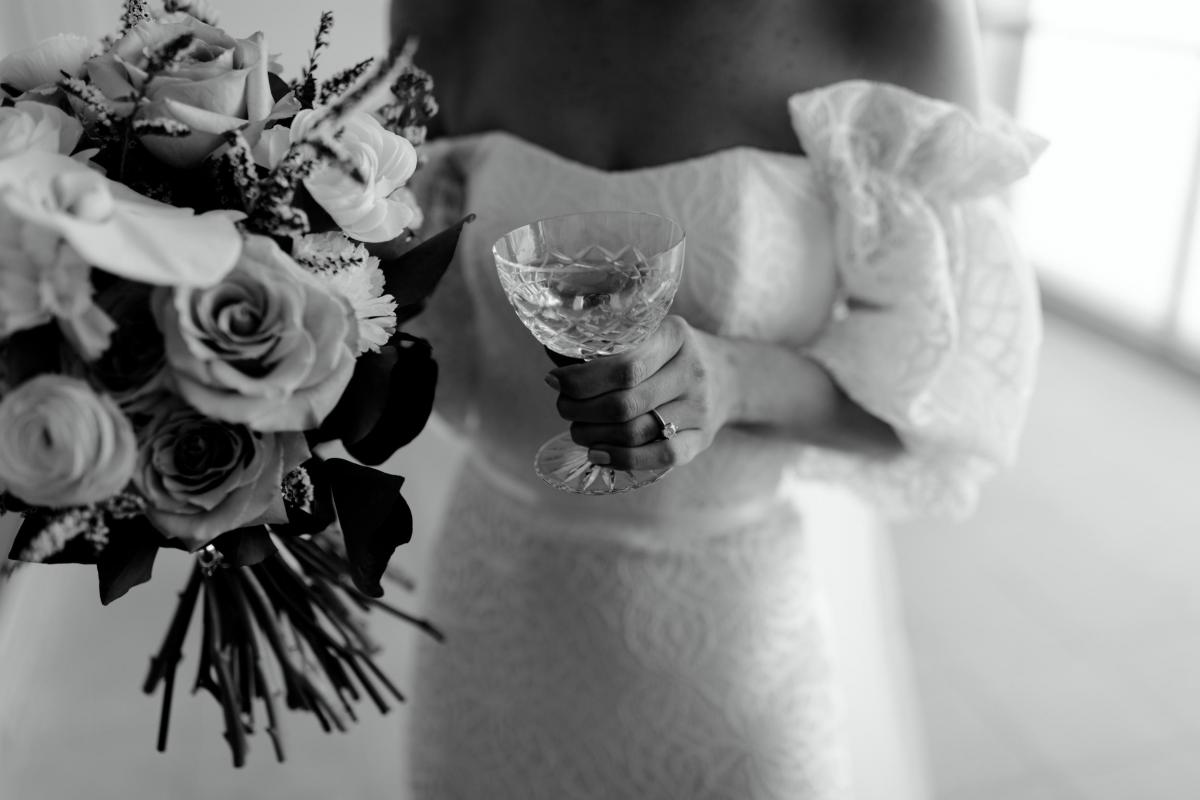 Gown hunting tips
"Be open-minded and try on gowns that you may not have pictured yourself in. For me, I never would have found this dress if I had stuck to my rules of no lace and no strapless gowns. However, I ended up with both as it's about what works for your style and shape."