Win and Julian's Romantic Southern Highlands Wedding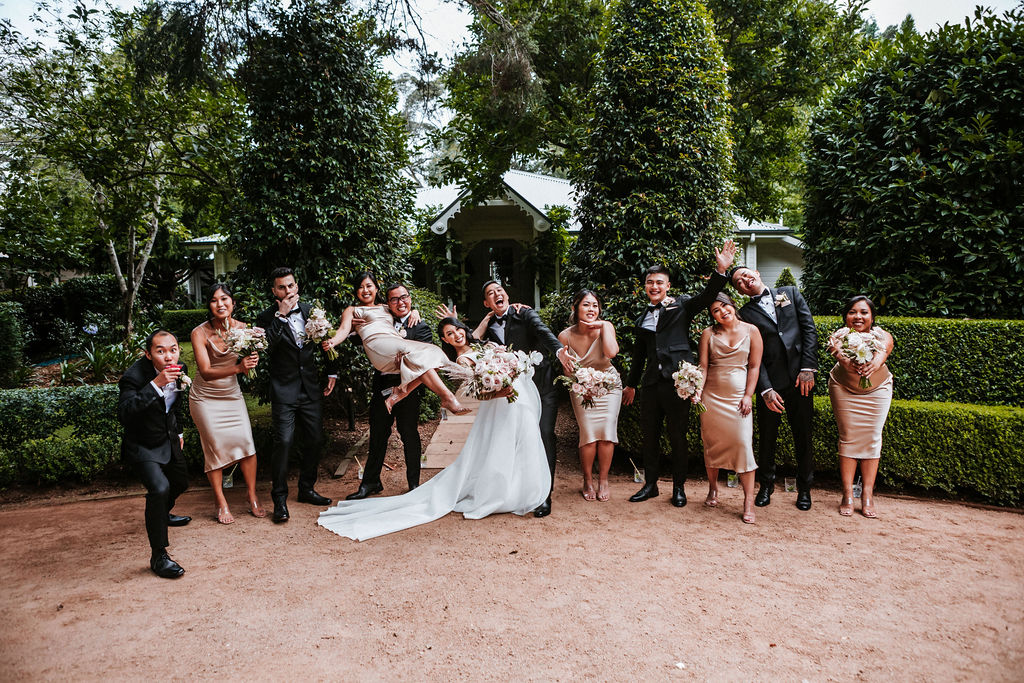 Win and Julian met at a house party, had their first date, and were inseparable after that.
"To this day, Julian will always be the coolest boy I've ever met."
The gorgeous couple were married in a fabulous garden venue in New South Wales, where Win wore our BESPOKE Aisha gown. A modern take on the traditional A-line gown.
On the proposal
Win and Julian lived with each other for over 8 years, so keeping a secret – like an engagement ring – is not easy. On the same morning Julian picked up the engagement ring, the couple did their grocery shopping and went home to clean the house.

"He got me while I was cleaning. Safe to say I was pretty surprised!"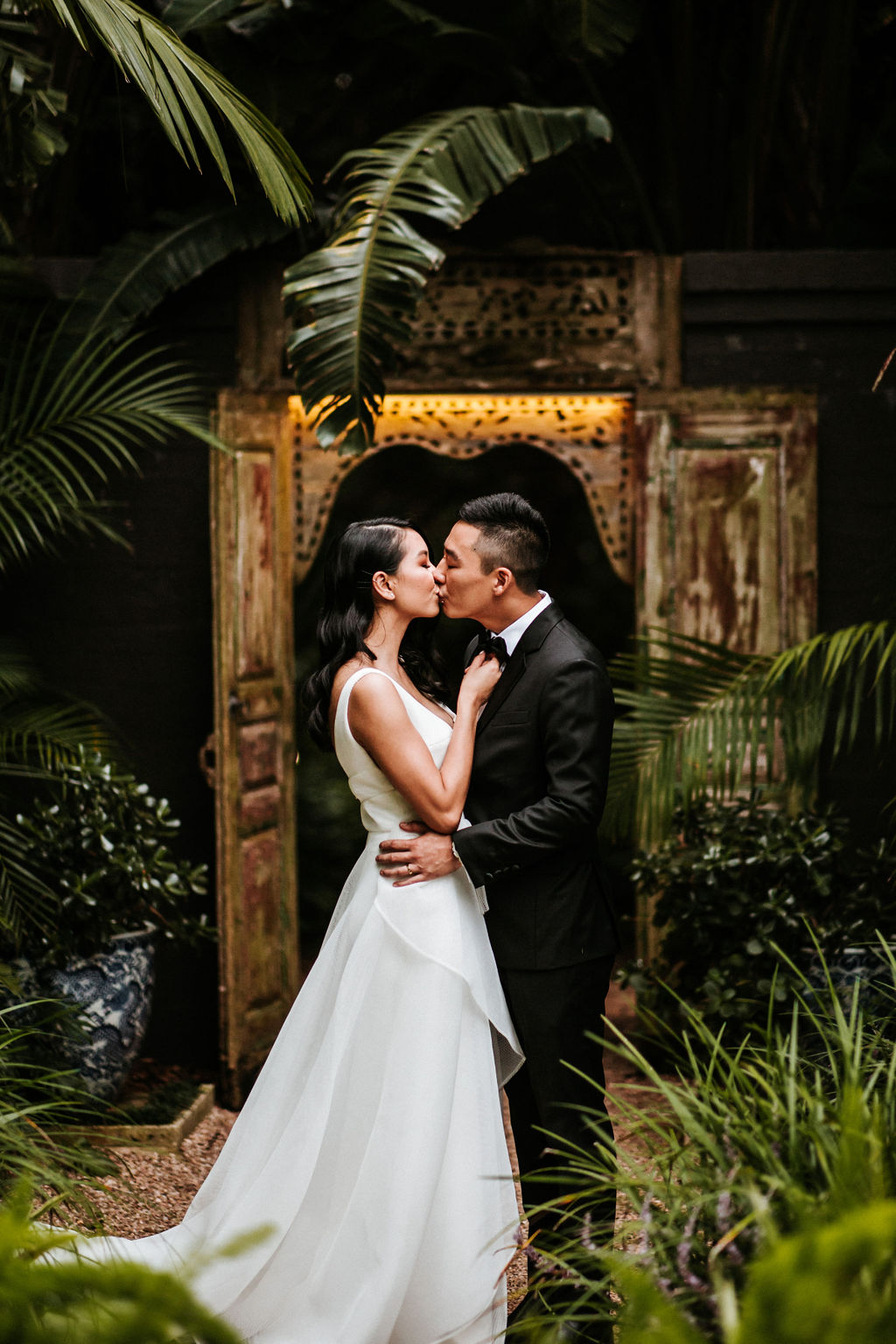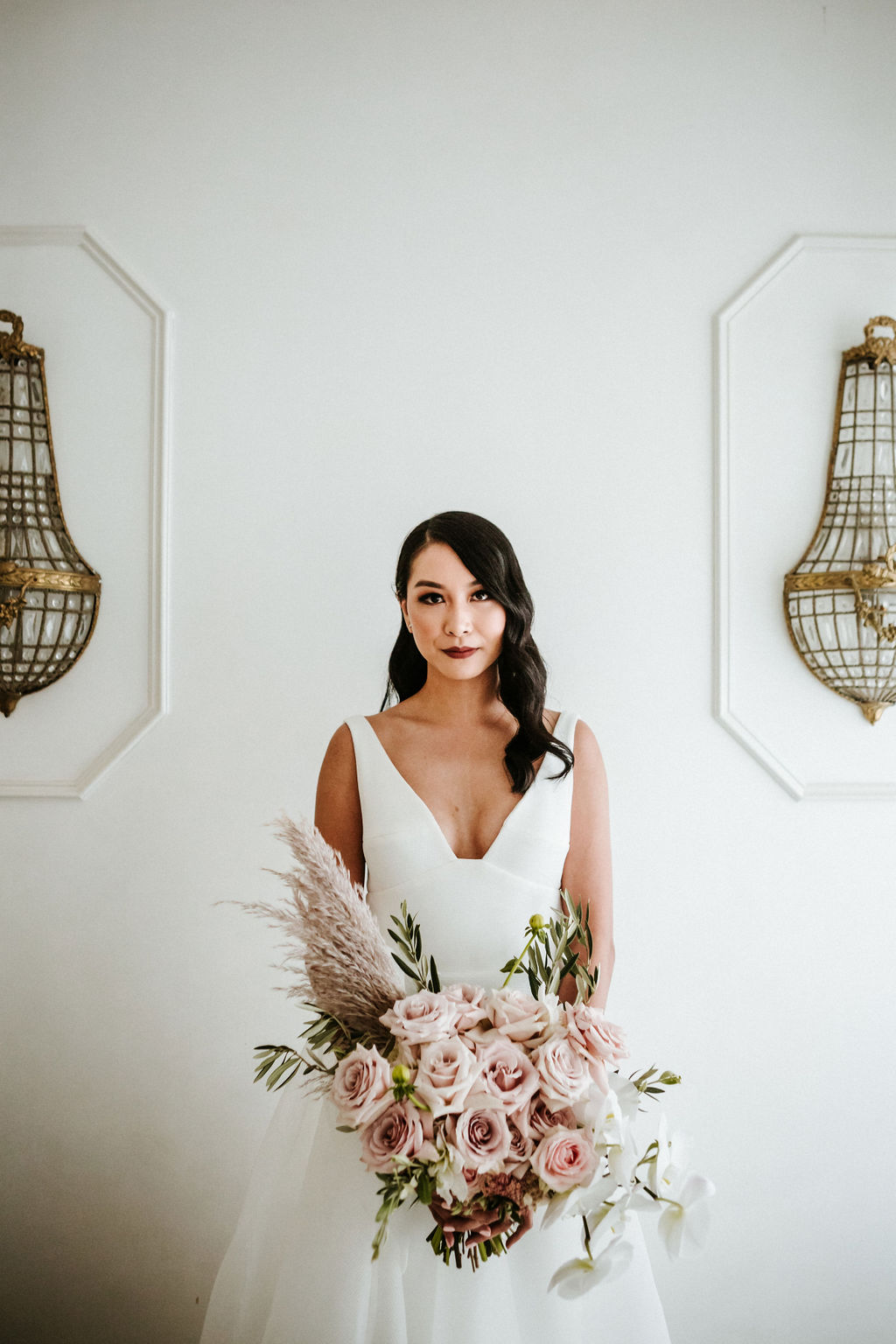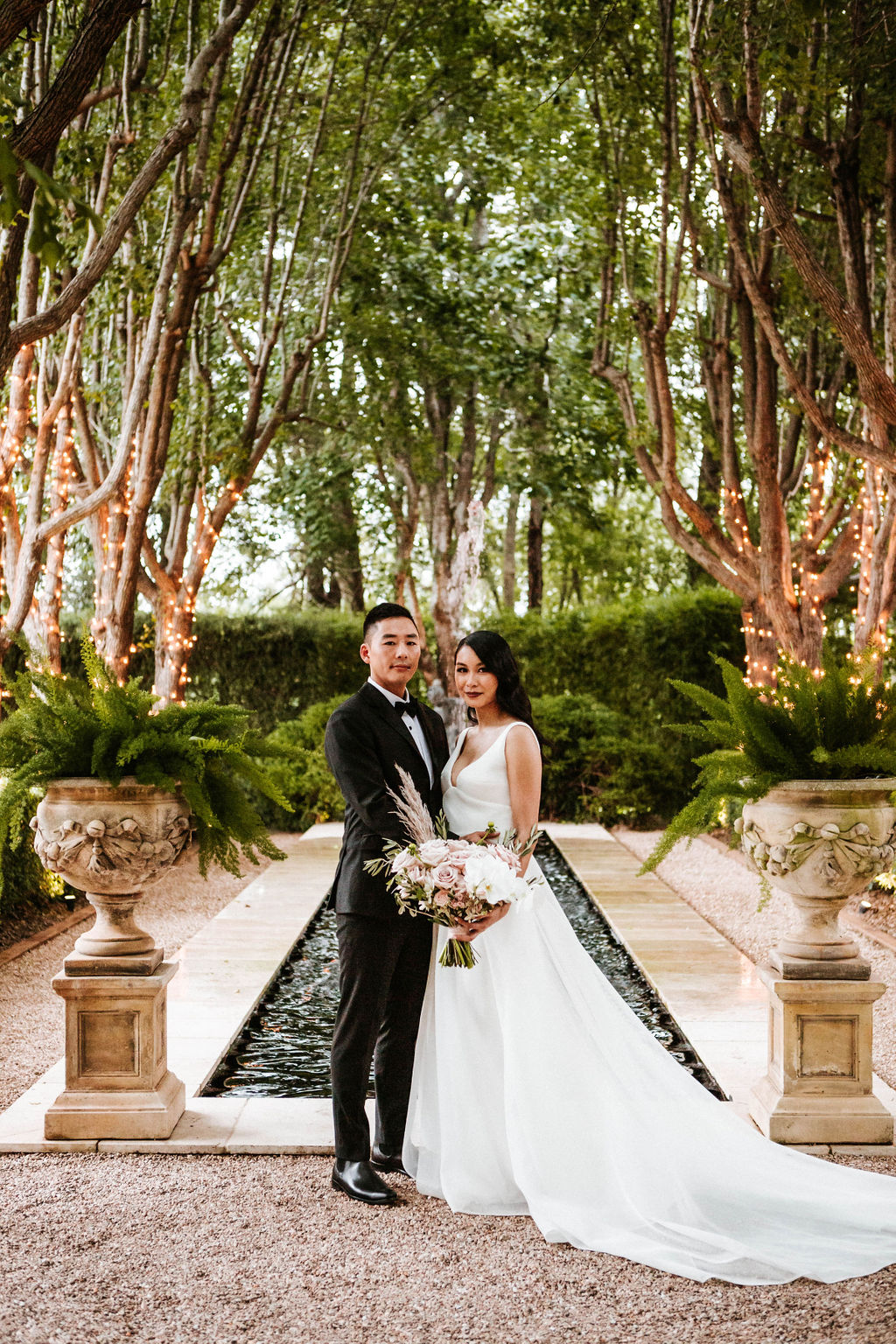 On the venue
Win and Julian chose the magical Jaspers, Berry as their wedding venue.  Win stumbled upon the website while searching the local area for wedding venues.

"When I saw the photos with the big tree with the fairy lights – that was when I decided that would be my money shot. What else sealed the deal for us was when the owner, Rosi, was describing their hospitality – 'everyone will always have either a drink or food in their hands at all times' – and she delivered on that promise! And the photos we were able to capture in the gardens – amazing!"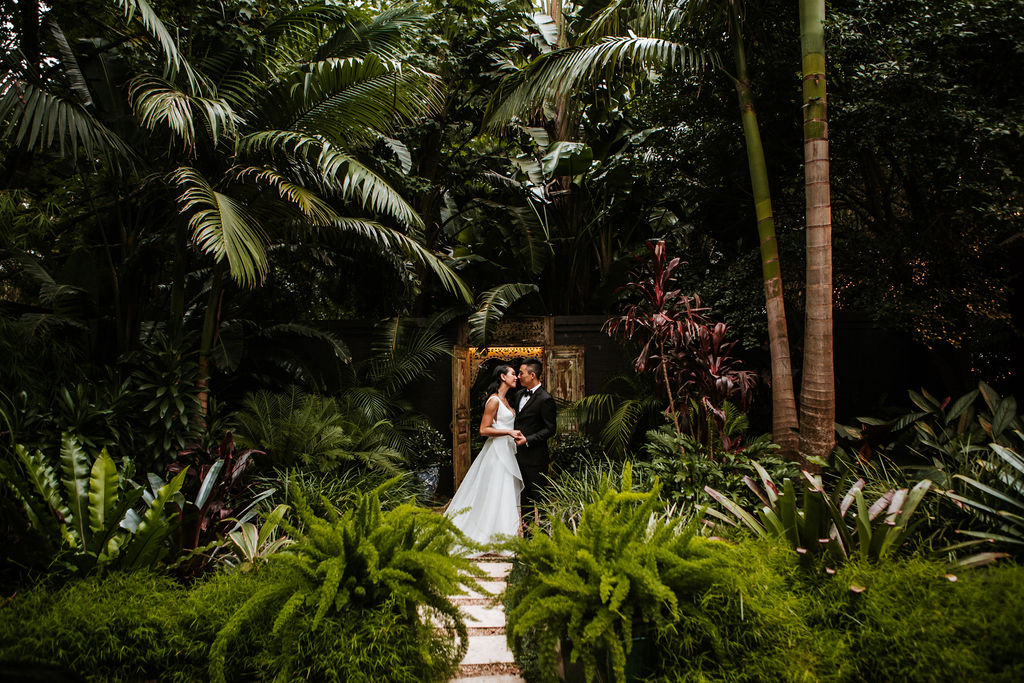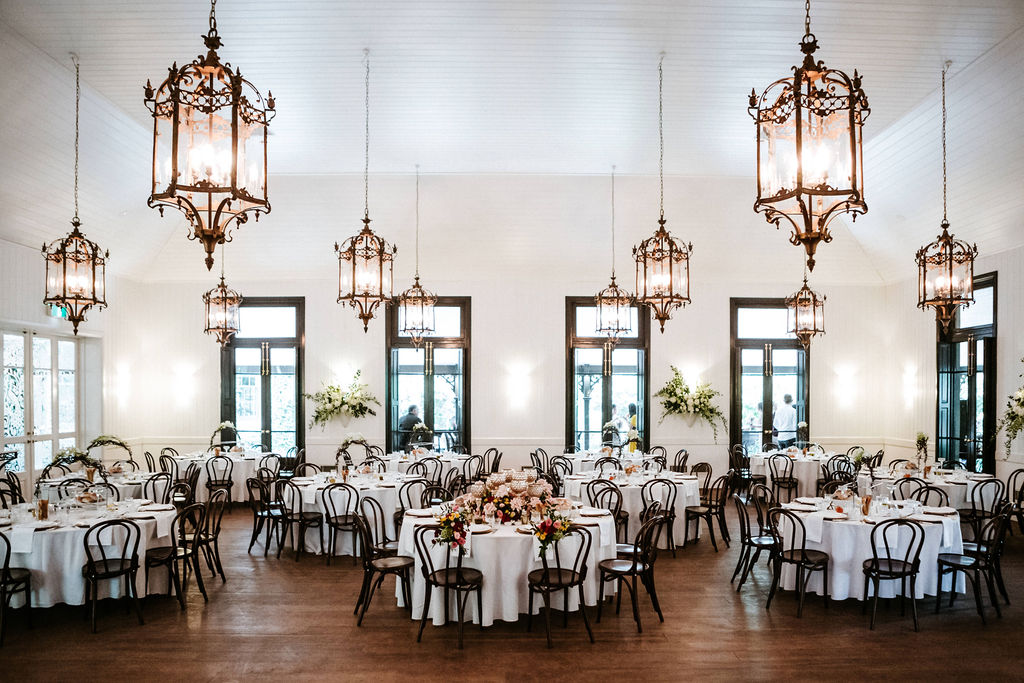 All the styling details
Win and Julian wanted to style their wedding in a way that was a reflection on them.

"When we have our weekend BBQs, we make sure there is plenty of food and drinks to go around. That was our main priority. We didn't really have to do much else styling wise as the venue was magical enough on its own. The signage, florals, all kept simple. We threw touches of red in there to pay homage to our Asian heritage."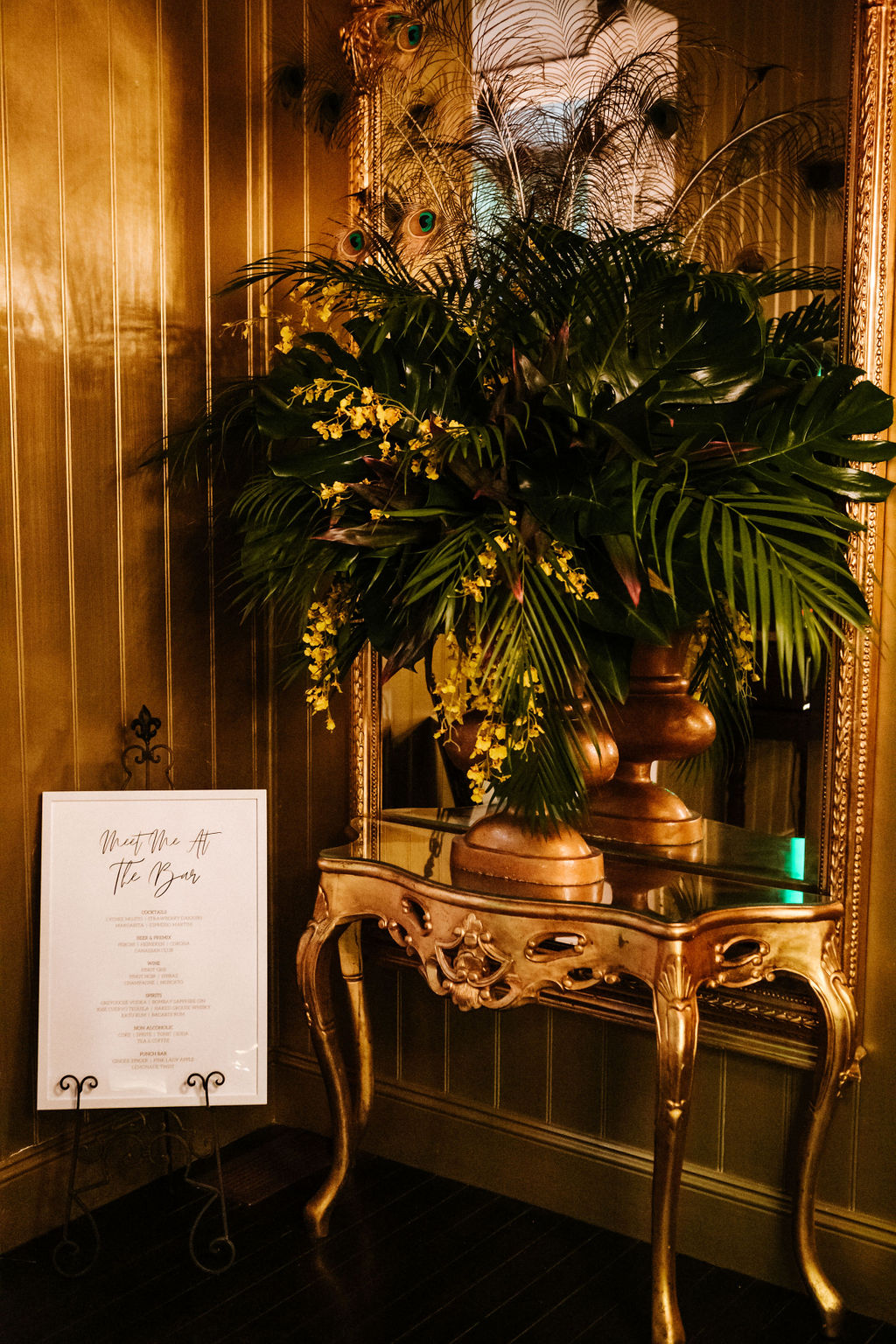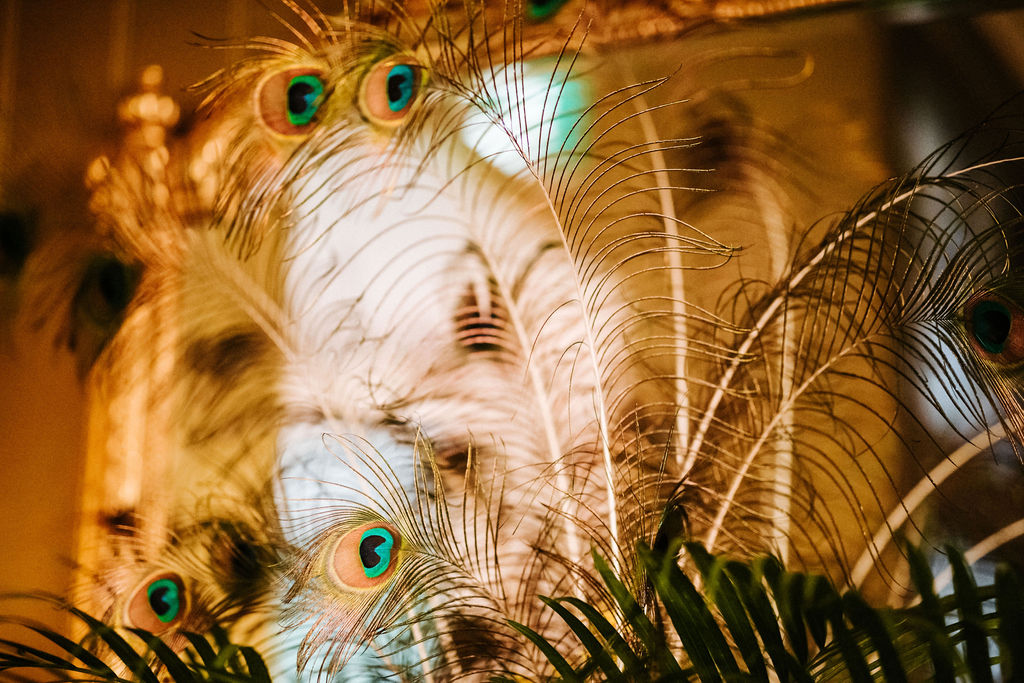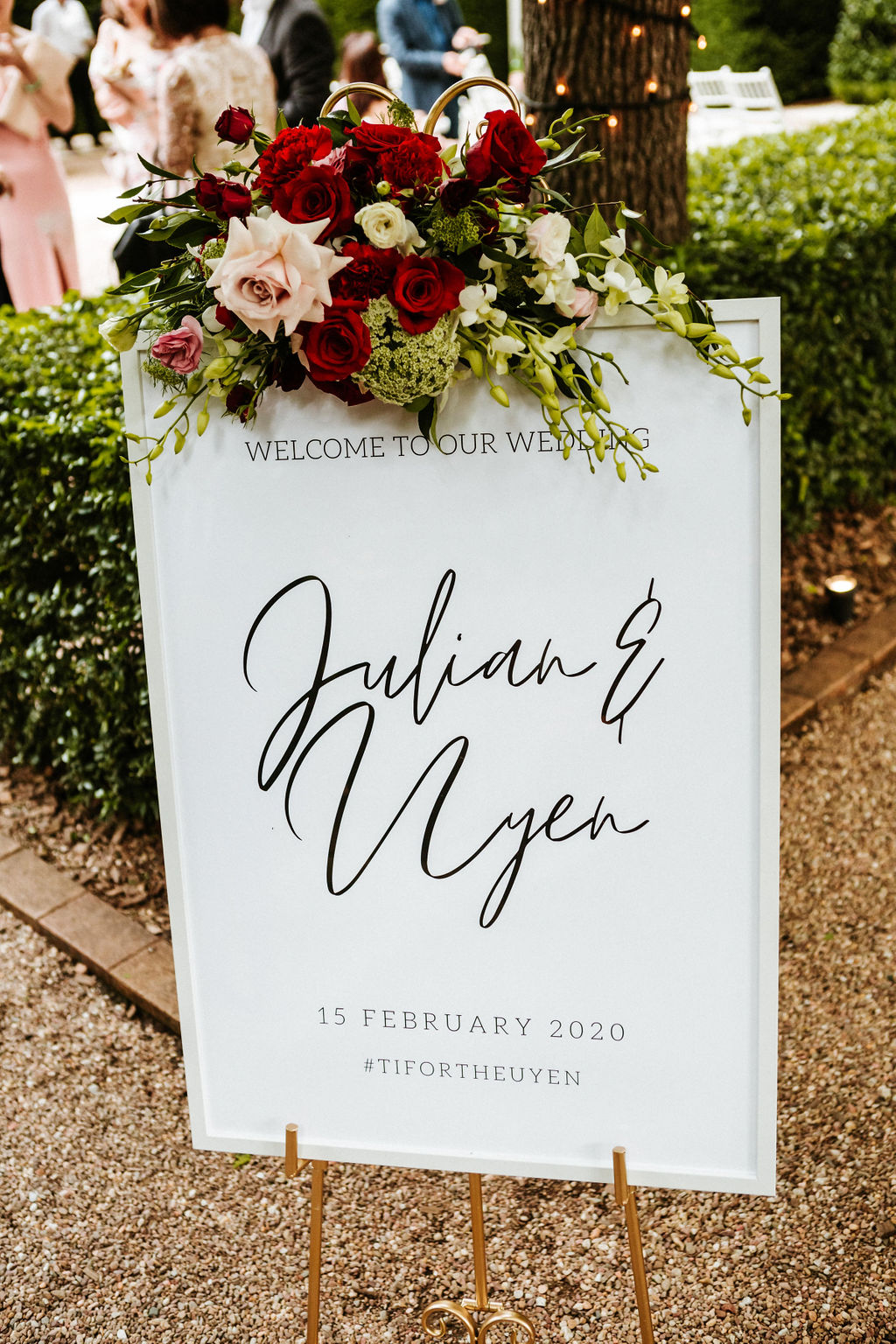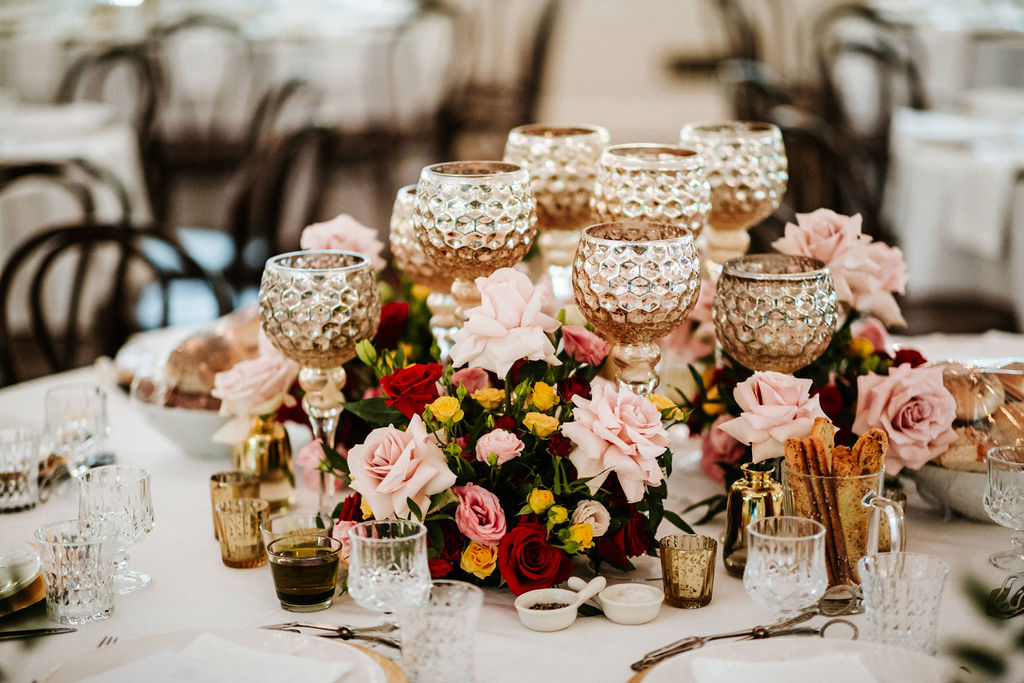 The Dress
Win had heard from her friends about their experiences at the KAREN WILLIS HOLMES Alexandria boutique and immediately booked an appointment.
In the Sydney boutique, Win said 'yes' to the Aisha gown from our Bespoke Collection.
"At first, I was initially going for the Anya gown – something simple but glam enough. The Aisha had caught my eye online – but when I saw her in person on a mannequin – every time I walked past it I just thought… look at that structural mesh! So unique! I love my textiles!"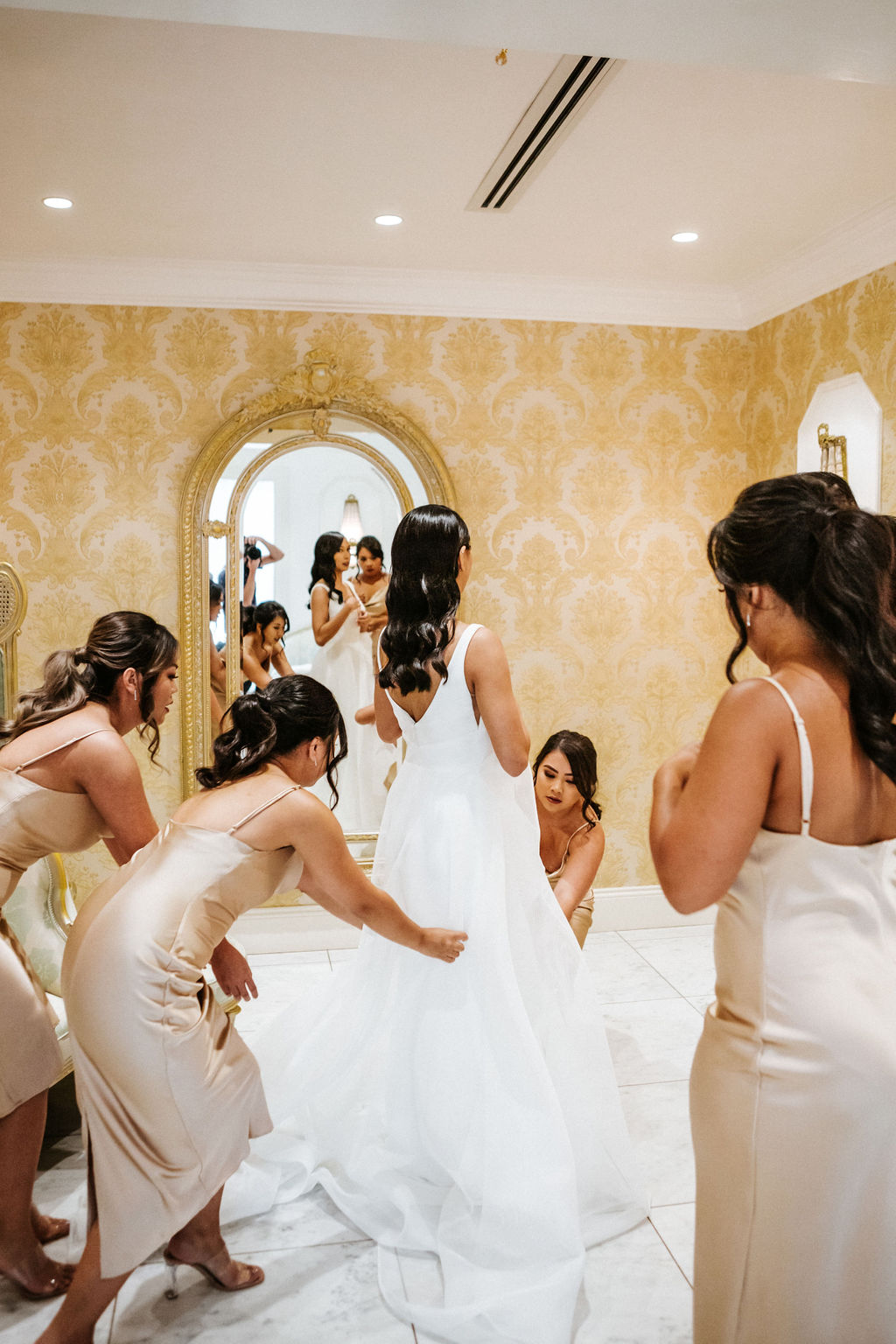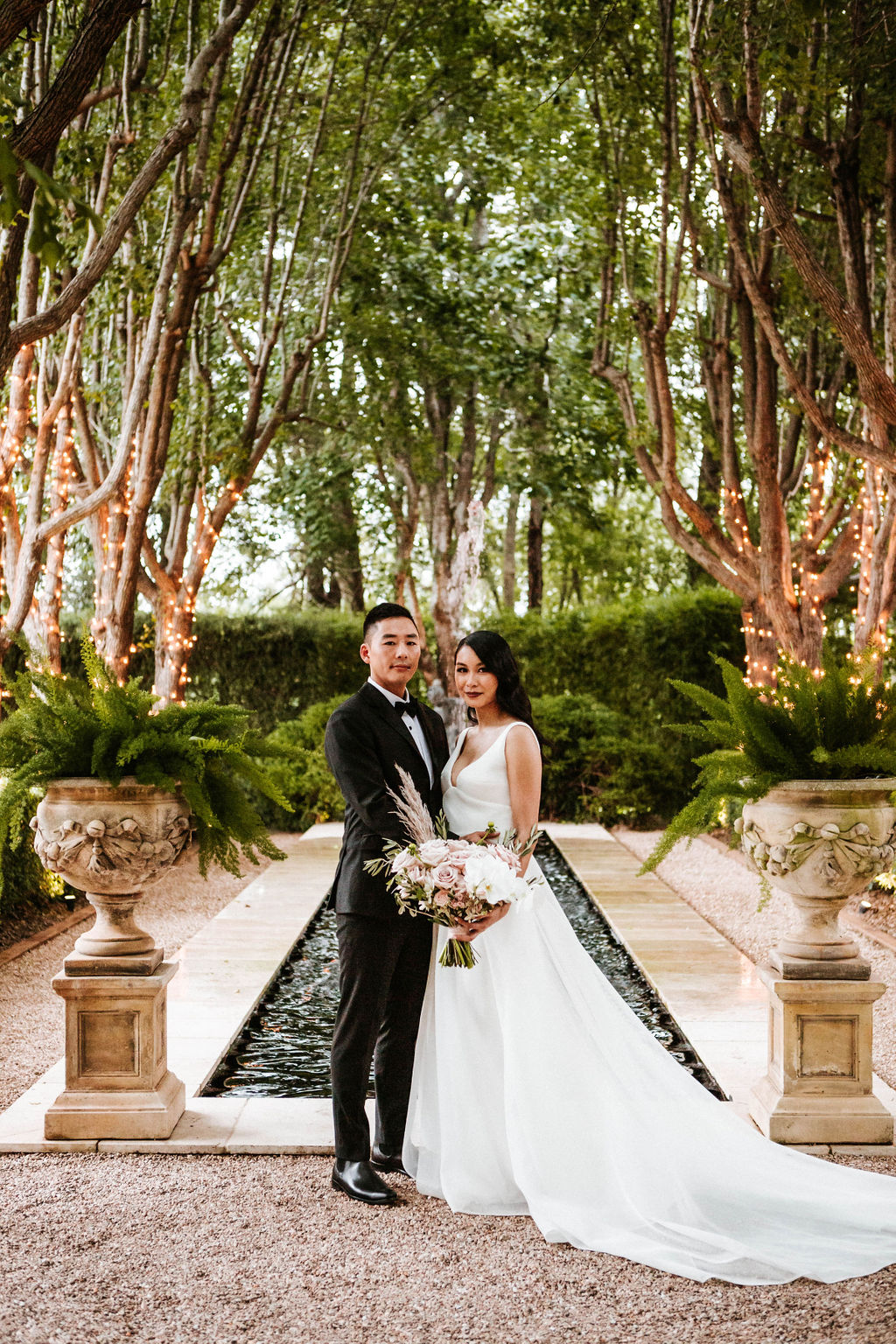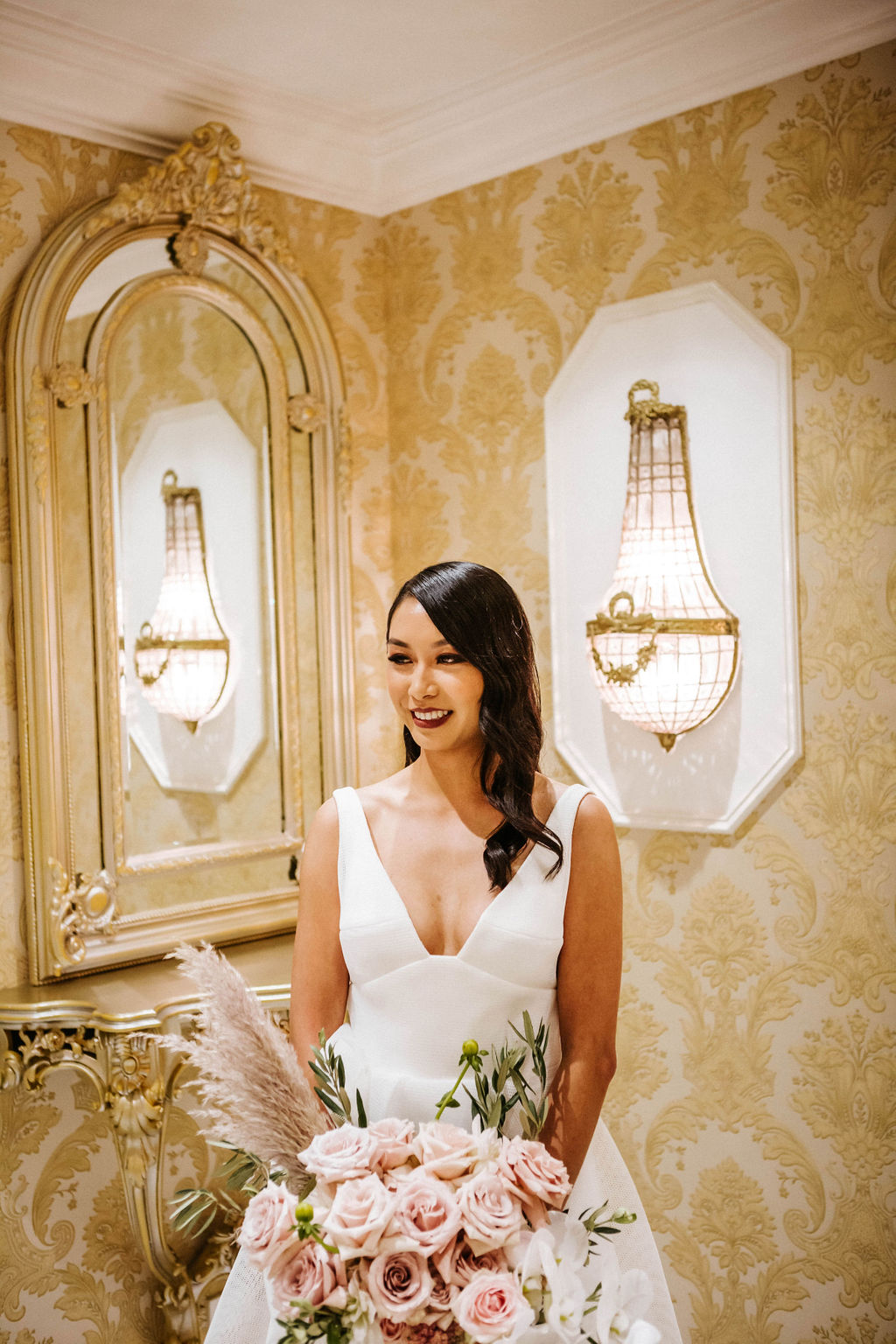 Gown hunting tips
For Win, her main priority was that she felt comfortable in her wedding dress.
"I never felt restricted or that I had to change myself to fit into the dress. After trying on so many sequin gowns, the Aisha felt like I was floating. It was so light, comfortable, and yet I still felt the shape and silhouette was sexy and timeless."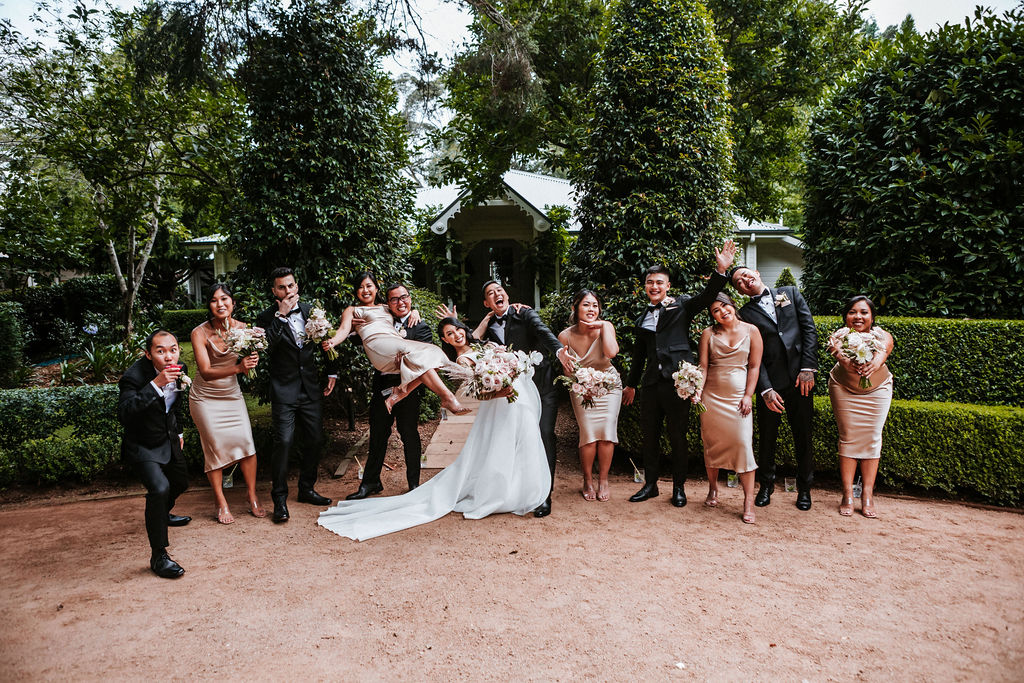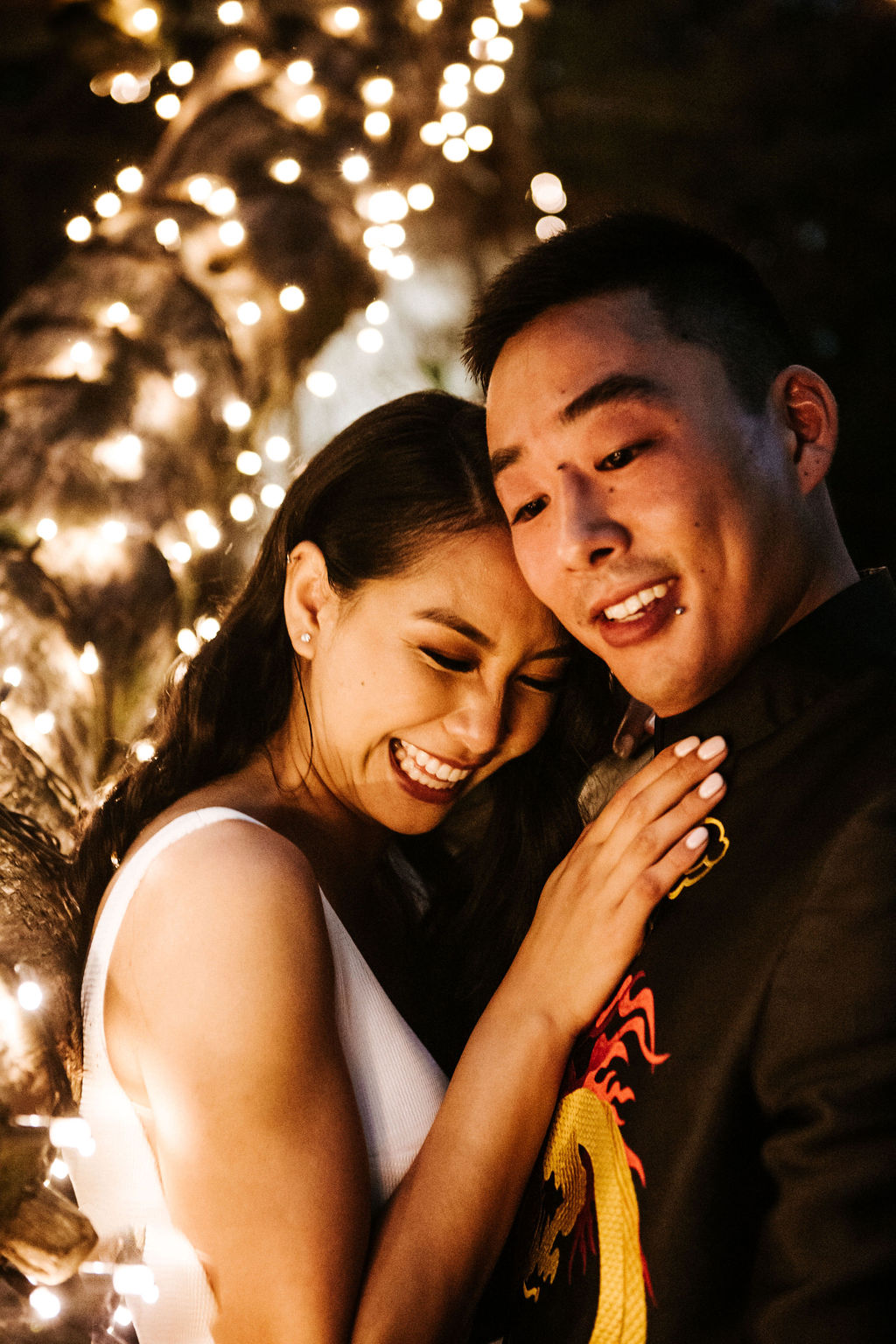 What does love mean to you?
"The overwhelming sense of want, need, joy, passion and warmth for someone."