6 Romantic Honeymoon Destinations In Australia That Will Take Your Breath Away
Bookmark these Australian honeymoon locations for your post-elopement getaway in 2020
Your big day has come and gone and what a day it was! Cherished memories with your partner, family, and friends. The dancing, the food and drinks, this day will live on with you forever! If you are getting married this year, you have most likely had a much more stressful time wedding planning than most, what with COVID getting in the way and shaking things up, so now it is time to treat yourself to a romantic honeymoon in your own backyard.
There is nothing better than escaping to your honeymoon destination after your nuptials to celebrate your marriage together and reminisce on all the beautiful moments you shared with your friends and family. Thankfully, here in Australia we are extremely blessed that we have such a variety of honeymoon destinations. With such jaw-dropping locations, you won't even  miss international travel! Rainforest retreats, coastal escapes, and islands – we truly do have it all right in our very own backyard!
We hope you enjoy our hand-picked selection of romantic honeymoon getaways xx
Woodlands Rainforest Retreat – Victoria
Longitude 131°– Northern Territory
Calabash Lodge – New South Wales
Southern Ocean Lodge, Kangaroo Island – South Australia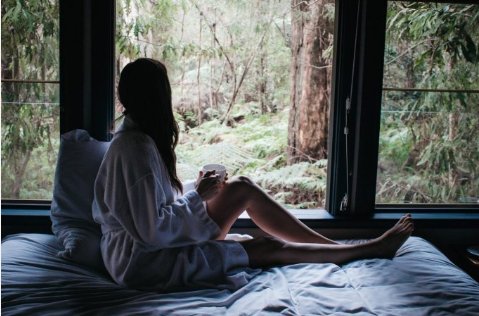 Woodlands Rainforest Retreat – Victoria
Located only an hour and a half from Melbourne CBD, is the beautiful secluded Woodlands Rainforest Retreat.
These cottages are nestled on 16 hectares of native forest overlooking the fern gullies of Hermitage Creek with no neighbours in sight.
Secluded from the outside world, you and your partner can relax with one another surrounded by the sights and sounds of the rainforest. Fully equipped with everything you need for a romantic relaxing night: an open fireplace for one. Not to mention a sunken spa where you will get to watch some of the amazing wildlife surrounding you.
Wombats and echidnas walking past, wallabies, platypus' basking in the sun! Native birds and Kookaburra's singing, you won't be disappointed.
The Woodlands retreat offers two aromatherapy relaxation massages in the comfort of your own cottage. So while there's no reason to leave your cottage, you can travel around Yarra Valley and Marysville area for food or wine. Woodlands Rainforest Retreat offers picnic hampers with gourmet local delicacies to take along with you if you decide to explore or go for a picnic. For breakfast, lunch, and dinner – hampers and packs are stocked with all the ingredients you'll require to cook an amazing meal.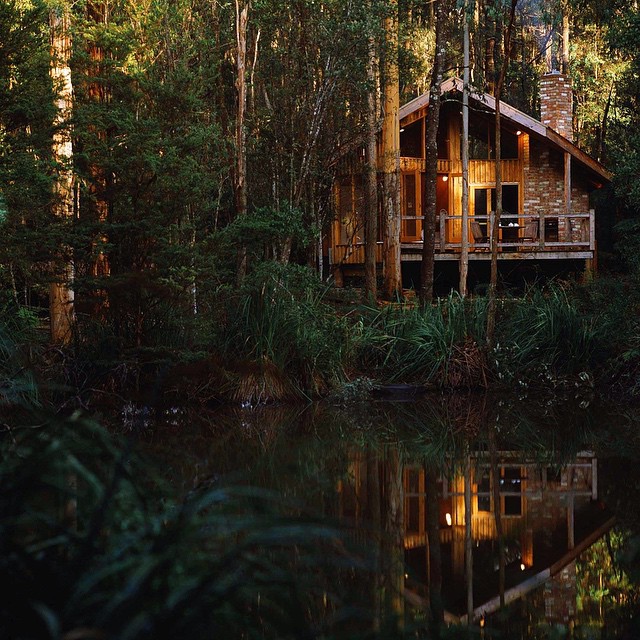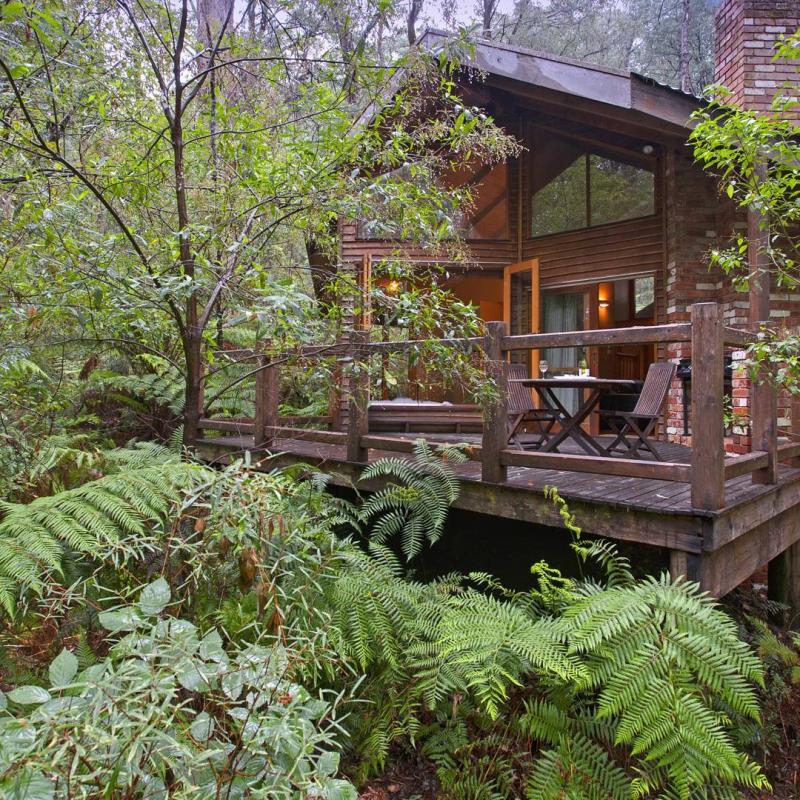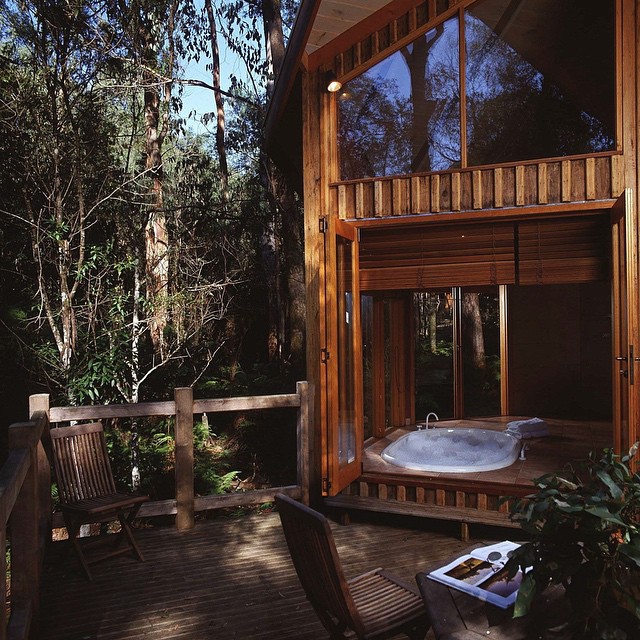 Longitude 131°– Northern Territory
Looking for somewhere completely different from the coastal beaches and rainforest?
Longitude 131° is located in the Northern Territory, nestled among ancient dunes. From your tent, you will have unique views of the infamous Uluru. You'll have the opportunity to be able to witness Uluru change colour throughout the day – a spectacular sight to see.
After taking in the views of Uluru, explore the land by going on motorcycle tours, outback cycling, SEIT tours, helicopter flights, camel tours, or get in touch with your inner artist all while learning about this ancient beautiful culture with dot painting.
After a full day of exploring, dine under the stars with undisturbed views away from the busy city lights and indulge in an astounding experience. The chefs prepare fresh seasonal produce using local bush ingredients and traditional indigenous techniques, giving you a truly remote and extraordinary dining experience. After your meal, relax on your outdoor deck and sleep under a blanket of stars.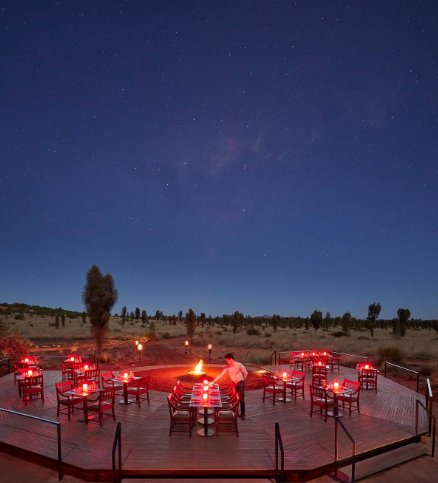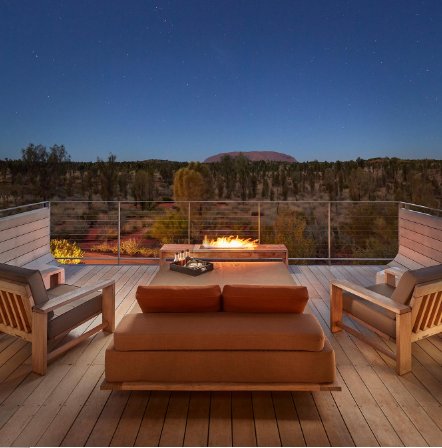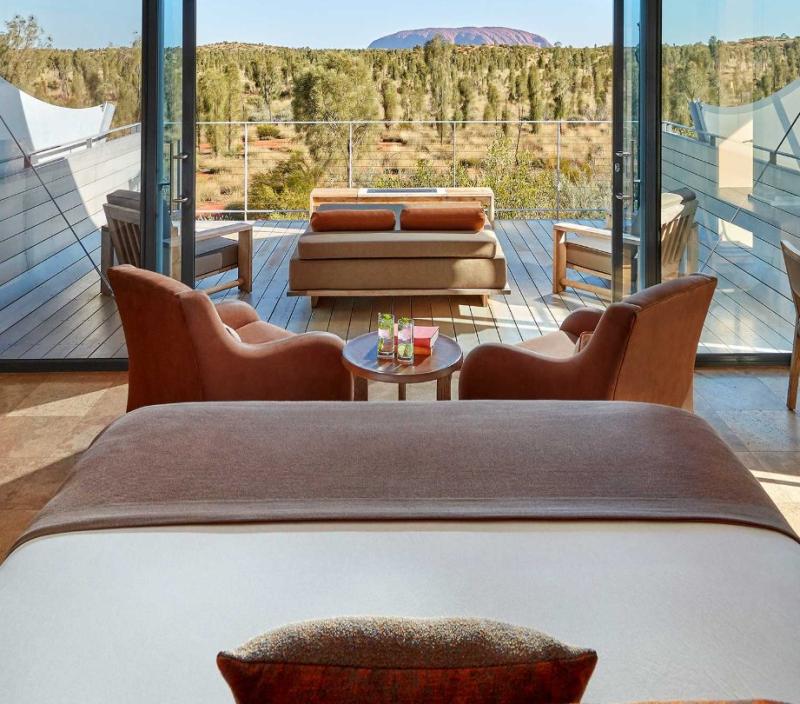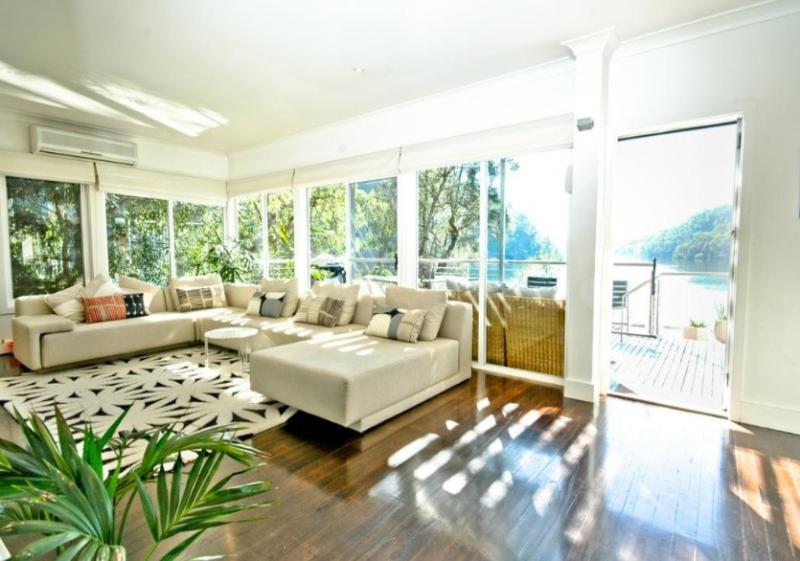 Calabash Lodge – New South Wales
Calabash Lodge truly has the best of both worlds with two national parks on either side of the lodge boasting pristine eucalyptus bushland. Not to mention the stunning floor to ceiling water views of Hawkesbury River from your room!
Once you have taken in the spectacular views, you have the option of going along the river by boat or kayak for a tranquil experience. Get your blood pumping with multiple bushwalking trails that lead directly from the property – you are spoilt for choice on how you want to spend your time.
Berowra Waters Inn and Peat's Bites are situated on the Hawkesbury River and are only minutes away from the Calabash Lodge. You'll be hard-pressed to choose between private chef dinners, wine tastings, luxury spas, and massages which are all available.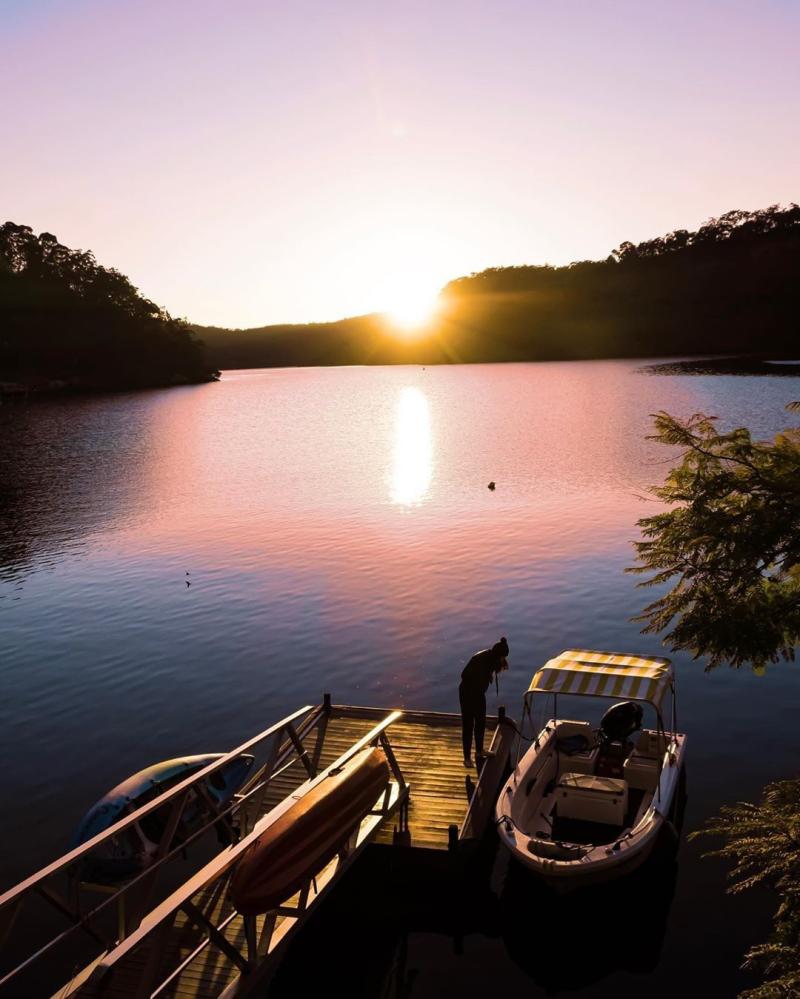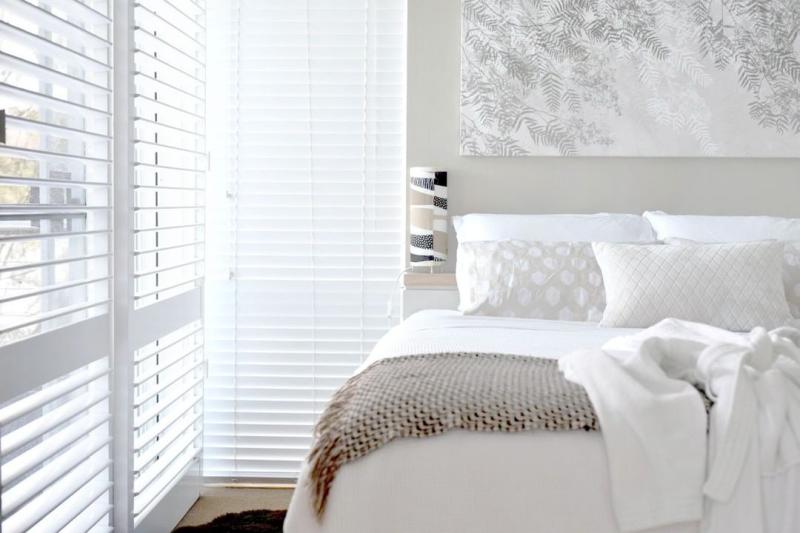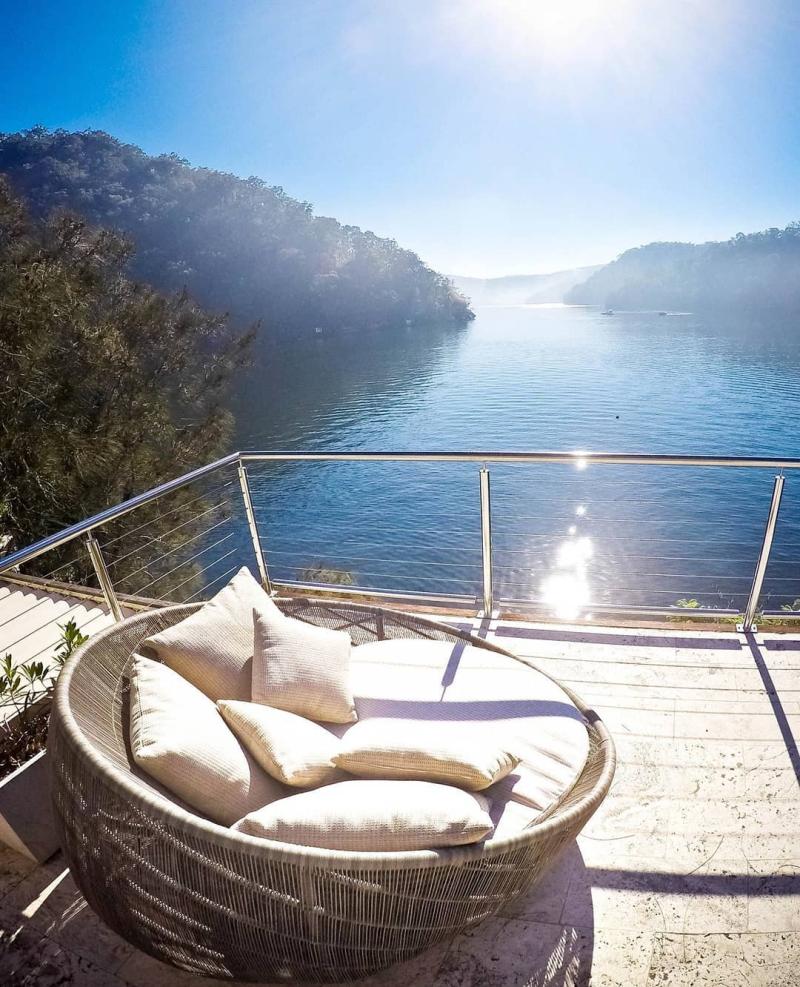 Southern Ocean Lodge, Kangaroo Island – South Australia
**NOTE: Southern Ocean Lodge is currently getting rebuilt after the January fires. This location will be a good choice for couples getting married in a year or two.
Spanning 155km of beautiful, pristine white sand with the wild ocean rolling and pounding bellow all while watching from floor to ceiling window, the Southern Ocean Lodge brings a calmness when you sit out on your private terrace.
This lodge offers the ultimate luxury while enjoying breathtaking views. With so many activities on offer to keep you busy; from scenic walks on the cliff tops and hikes through the bushland to watching the local sea lions down by the bay and the kangaroos over fresh canapés.  You will never be bored in your lodge with so many activities on offer.
Once you have come back, allow the chefs Dann and Tom at the Southern Ocean Lodge to prepare you dynamic meals from their daily changing menu. Connecting guest with the locale and the finest regional produce paired with premium wines.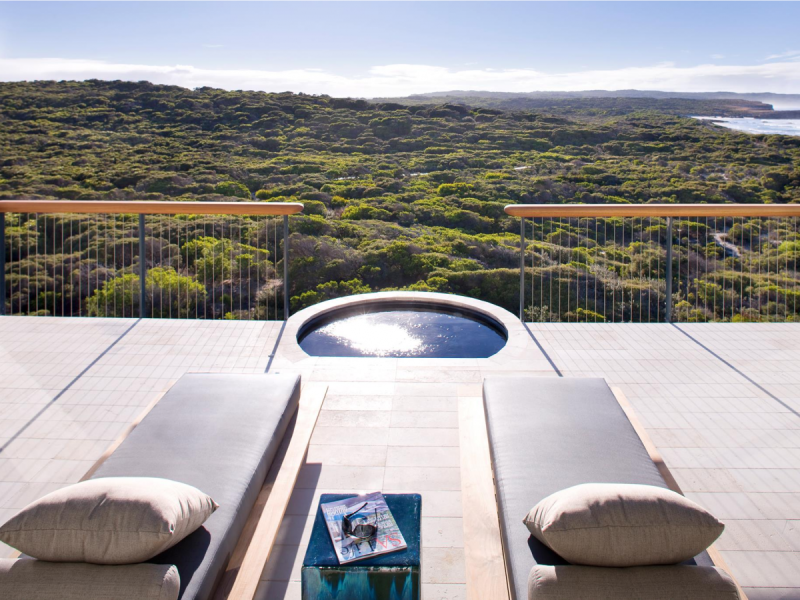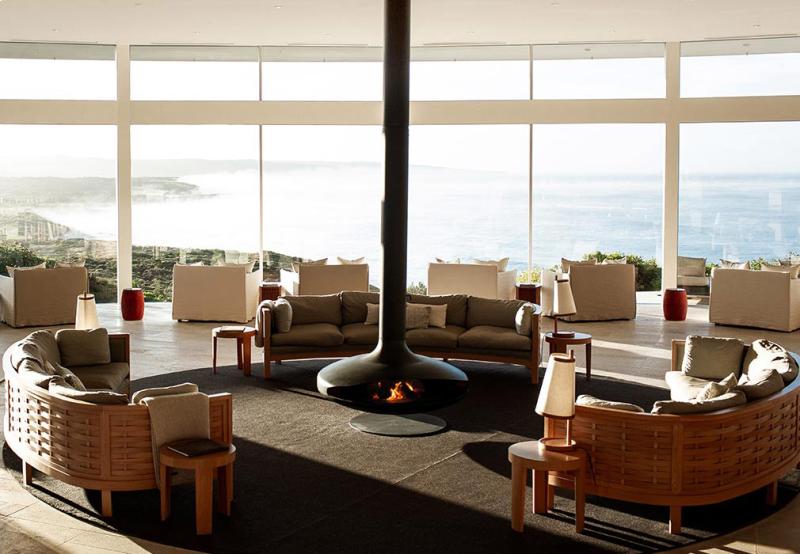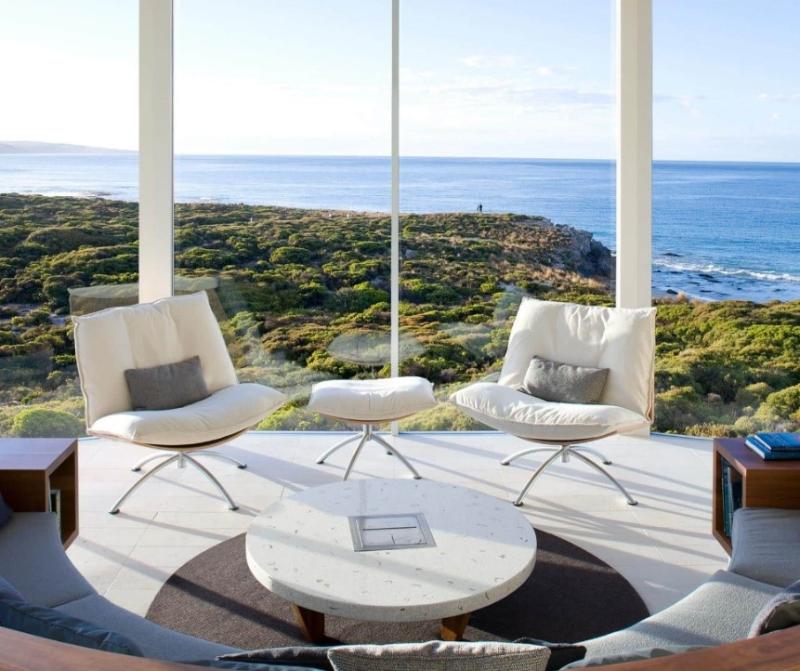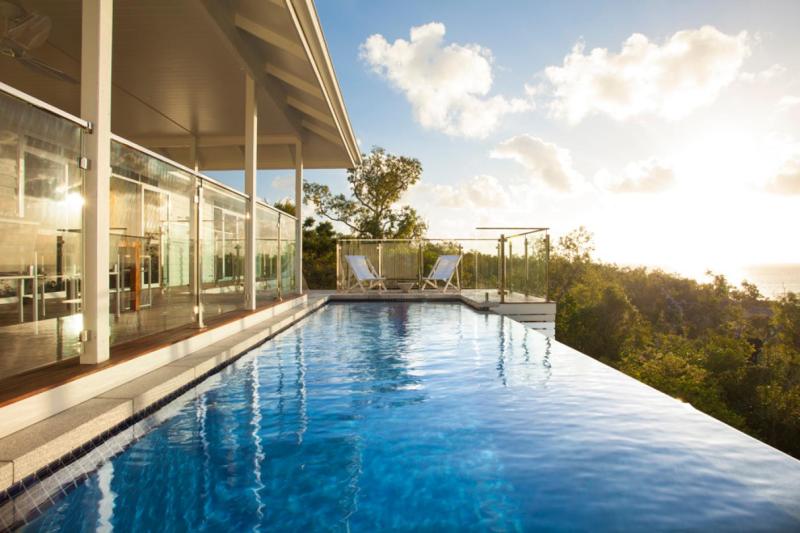 Lizard Island – Queensland
Lizard Island is located on 1,013-hectares of National park and is a stones throw away from the Great Barrier Reef. Escape to a private beach to snorkel and relax without seeing a single person.
Wake up and look out to stunning ocean views. which will leave you calm and ready for an adventure.
The resort offers an array of activities such as diving, fishing, snorkeling, private charters, relaxing spa treatments – all of which will give you a sense of tranquility after your big day.
Lizard Island takes great pride in delivering quality food which is all locally sourced, bringing you the freshest meals.
With so many places to eat and top-rated restaurants, you can relax and allow the resort's chef to cook while you relax and take in the sights.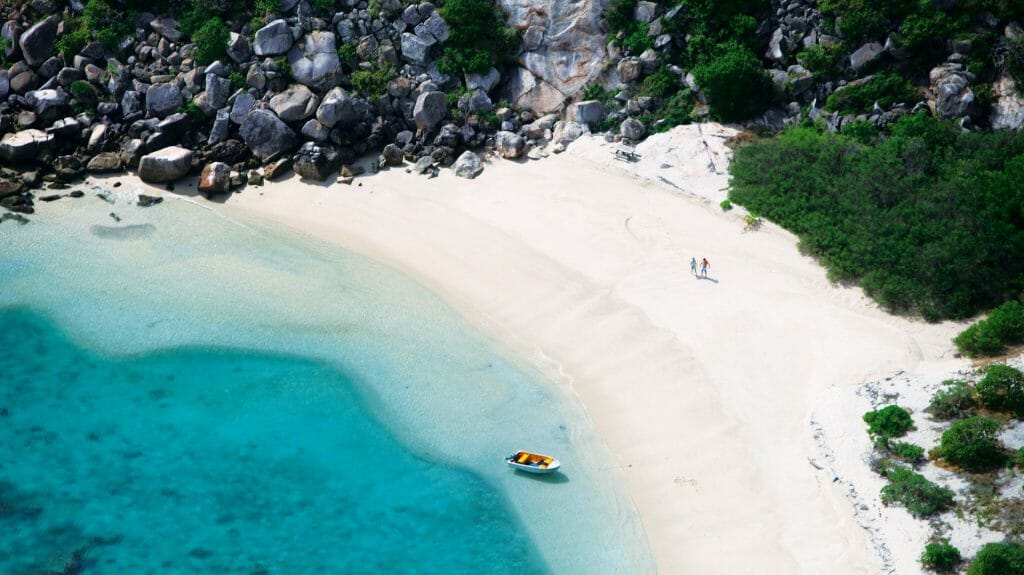 Injidup Spa Retreat – Western Australia
After planning your wedding, you deserve an amazing pampering session. What better place to go other than the renowned Injidup Spa Retreat situated on a secluded beach in the heart of the Margaret River wine region with 10 adult-only villas? Each has stunning beach views, plunge pools, a private patio, a fireplace, and private in-villa dining.
Helping to achieve a calming atmosphere after your wedding day, the Injidup Spa Retreat offers a vast range of massage, facial treatments, body therapies and spa journeys. After being pampered, multiple tracks are available for you to walk through the bushland or maybe go and sink your feet in the cool sand with the freshwater lightly touching your skin.